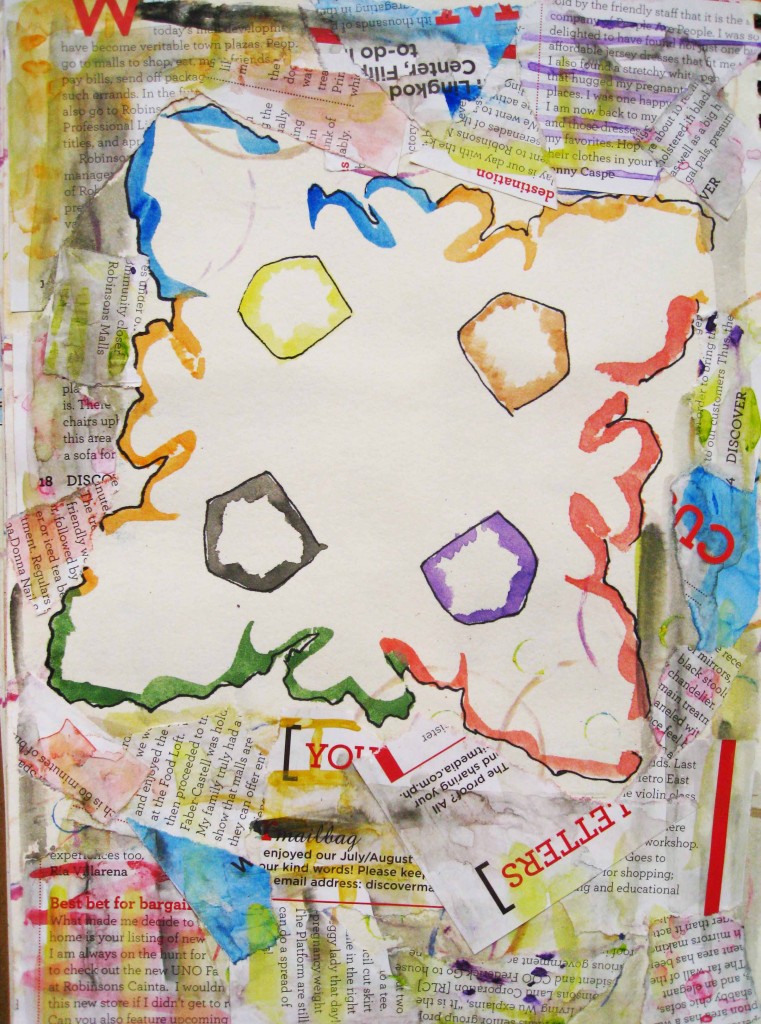 Today was a very random day of painting.
I created a paper cutting design in the past few days and decided to just use it today as a stencil for painting.
Not knowing what to do next I created prints from the top circle of a tissue roll cardboard which are now hidden in random tears of magazine pages that are colored and doodled with watercolor paint.
After bathing into the moment,
I realize that I am too absorbed into my own creation.
Not knowing the time and that the sun has been peeking already after a thunderous rain.
I look at my hands splattered with paint and Mod Podge.
The stickiness and dirt coil on my forefinger that is burning with a minor cut.
I am happy with the ways I have been spending my freedom days.
My class has been postponed yet again to a later date. I'm not furious (even if I can be).
Even if I have not been creating some masterpiece or important work that can help others,
I have started something for myself.
A simple thing. A simple gesture.
To simply create.
To simply paint.
To simply learn.
To simply be thankful for this life.
And slowly I believe that I can change the world.
Slowly I believe I can make a difference.
Slowly I believe that my purpose in life will be fulfilled.
***
My cleaned brushes. Welcome round 10 brush!
Lovely indoor succulents.  I love them!
Praise God!