Whatever things I own or receive, whether used, gifts or even junk mails, I always ask myself: how can I make the best use of it?
I bought a present for a dear friend's birthday and I was thinking what material to wrap it with because I am not a fan of buying gift wrapper. Suddenly, in a spur of inspiration, I thought of painting the pages of a catalogue and turning it into an awesome gift wrapper. Hooray!
The materials you need are:
Any magazine, catalogue, brochure
Craft or Acrylic Paints
Paint brush
Masking tape or Washi tape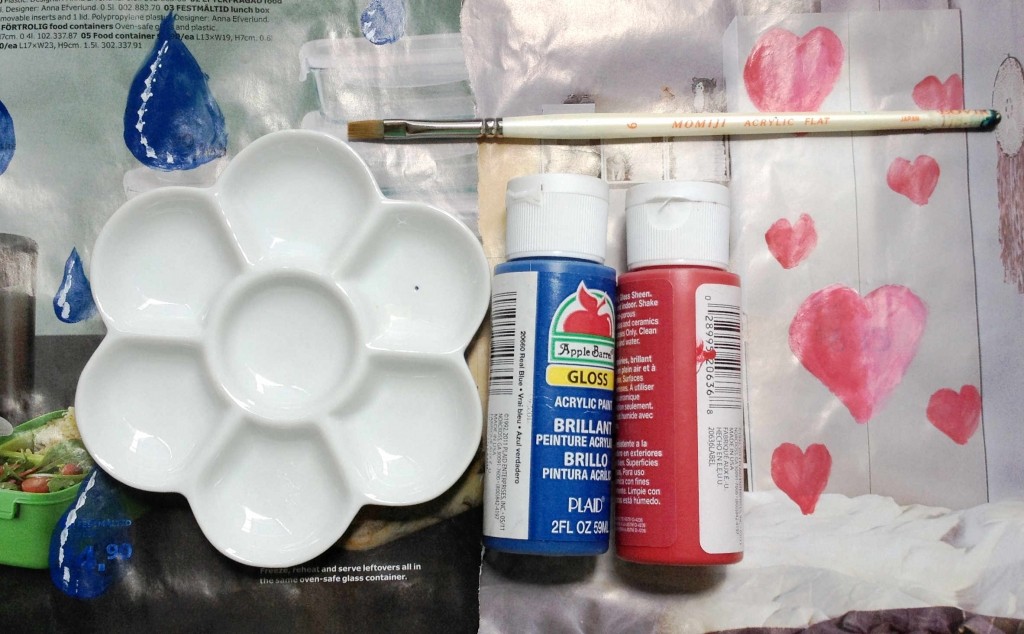 Here are the steps to get started!
Lift through the catalogue or (magazine, brochure) and tear out a number of pages that you will need depending on the size of your gift.
Paint anything! Be sure the paint is not watery or too thick so that the paper won't tear.
Secure the pages together using (washi tape) or masking tape–draw some designs on it!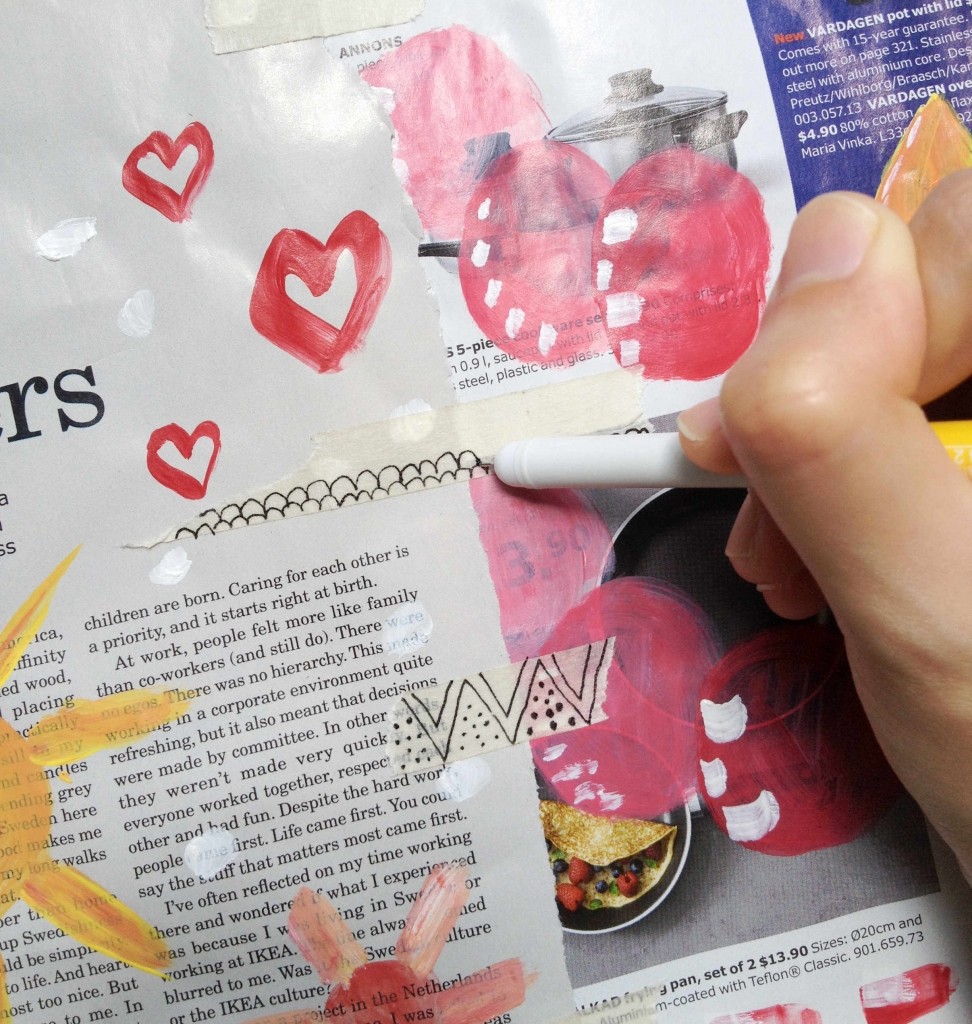 Paint the back of the pages too. Keep it simple with patterns and elements.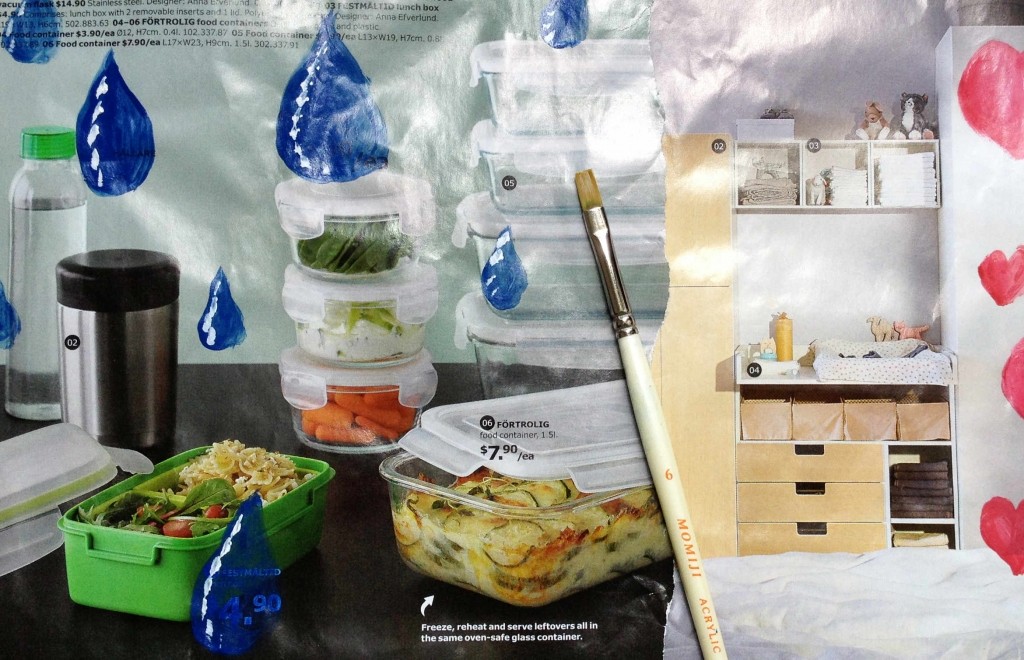 Now you are ready to use your awesome gift wrapper to put your gift inside. Tape the ends and tie it with a jute string for a nice finishing touch. I like how unique and fun it is to paint one's own gift wrapper! Give it a try and let me know how it goes! :)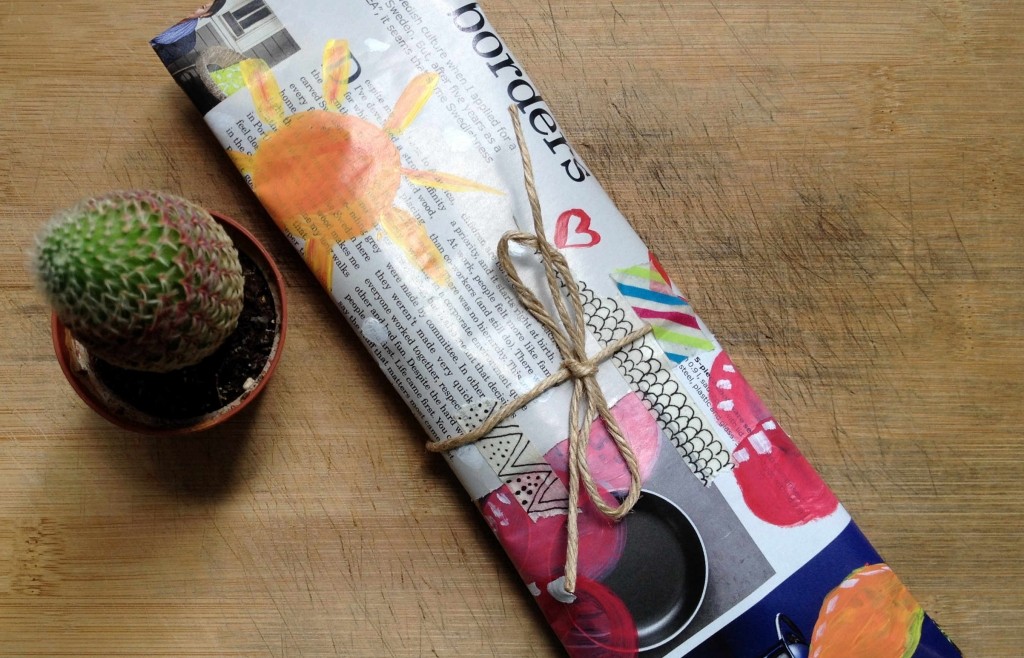 PS* Don't forget to join the giveaway in celebration of my second online class! Only two days left!