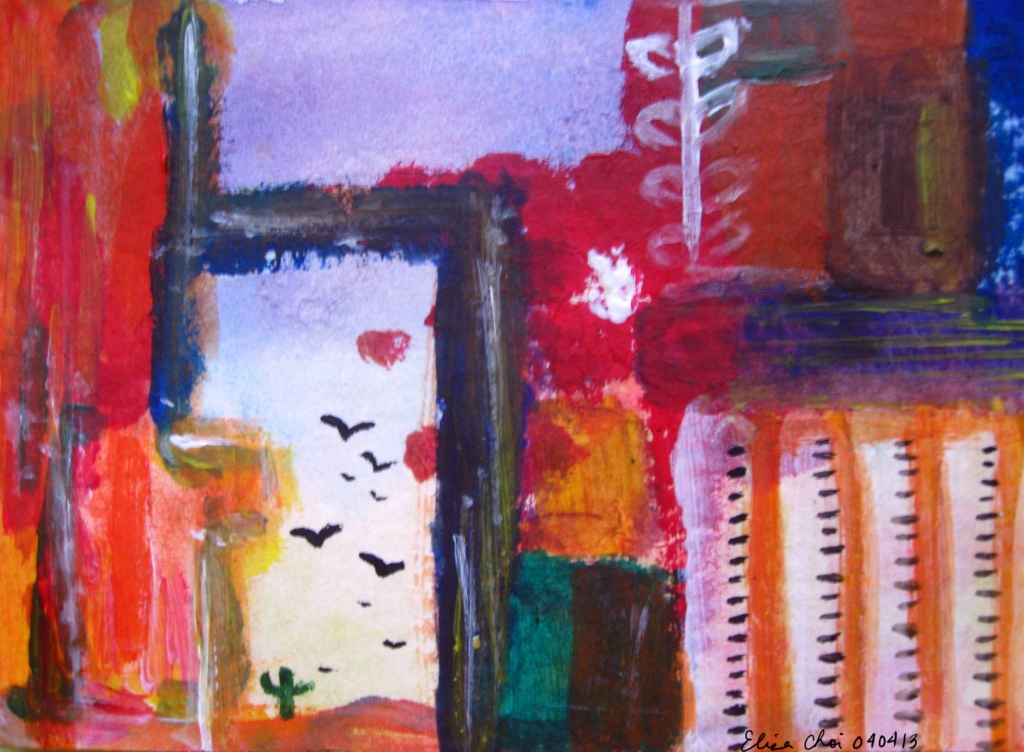 "Ruins" Acrylic on paper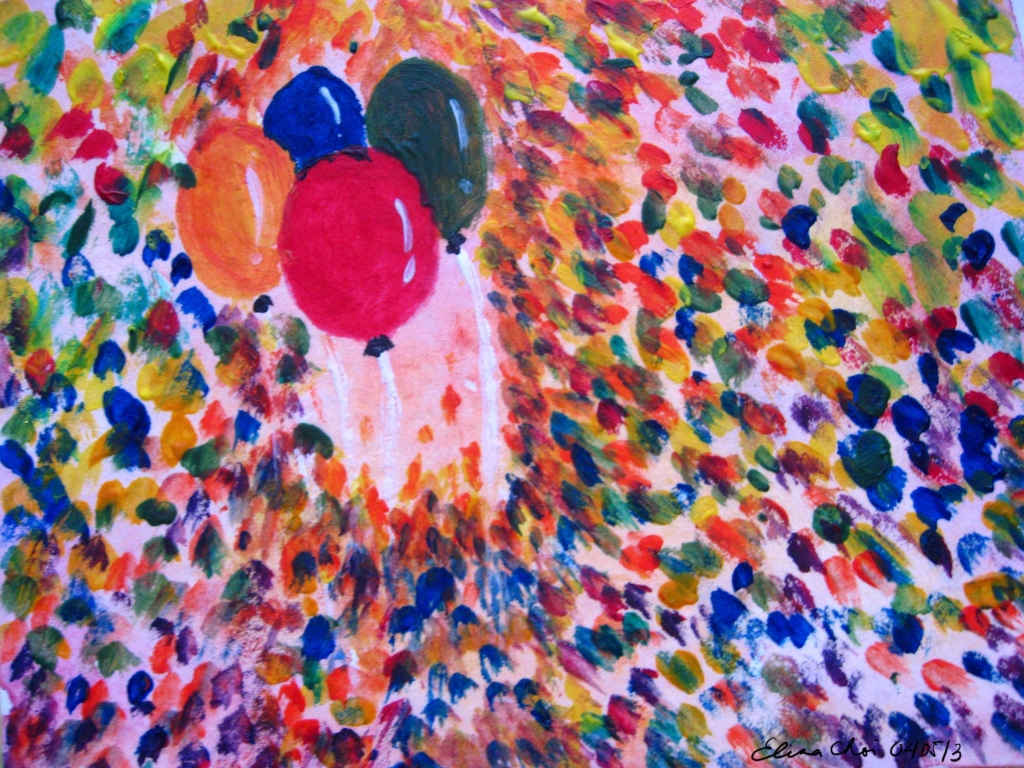 "Burst" Acrylic on paper
I am eating paint for breakfast.
Although my breakfast is always a typical oatmeal, bread and egg,
My approach to painting has been nothing but intuitive play.
Like a child dabbing on a color and applying it confidently onto canvas,
I trust the process of creating.
It warms my heart to know that God created this world out of nothing.
He inspires me to create a masterpiece out of a blank paper.
To create is to make something new.
May we never be afraid to take the risk to create.
Because that is what are made for.
Then we share and allow it to fly and inspire.
You will be creating for the rest of your life. You might as well do it on purpose. ~ Matt Appling