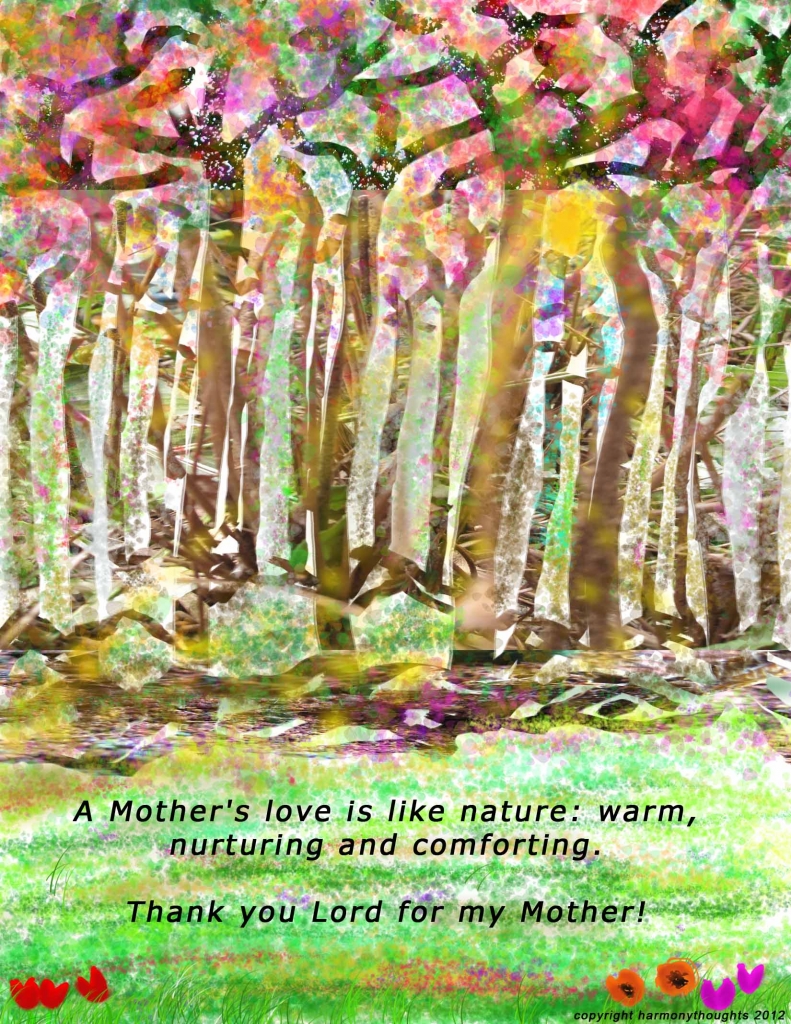 "Mother Love"
This Mother's Day give the gift of love to your Mom or to someone whom you have considered a Mother through our Harmony Cards.
Mother Love is a special card that is digitally designed using various photos of nature's greens and barks that made up the trunks and branches. Then it is digitally painted exhibiting feminine colors, nature's beauty and a lot of love.
***
Specifics:
Postcard-style greeting card with the back leave as blank for you to write your message.
It comes with an envelope and a protective sleeve.
Size: 5.5 by 7.12.
Price: PHP 40.00 
To place your order please fill out the order form here.
Special Note: If you want to buy just the art print without the words please state so at the order form.
***
When you buy Harmony Cards 5% of the profit will go to Project PEARLS feeding program in helping the underprivileged Filipino children.