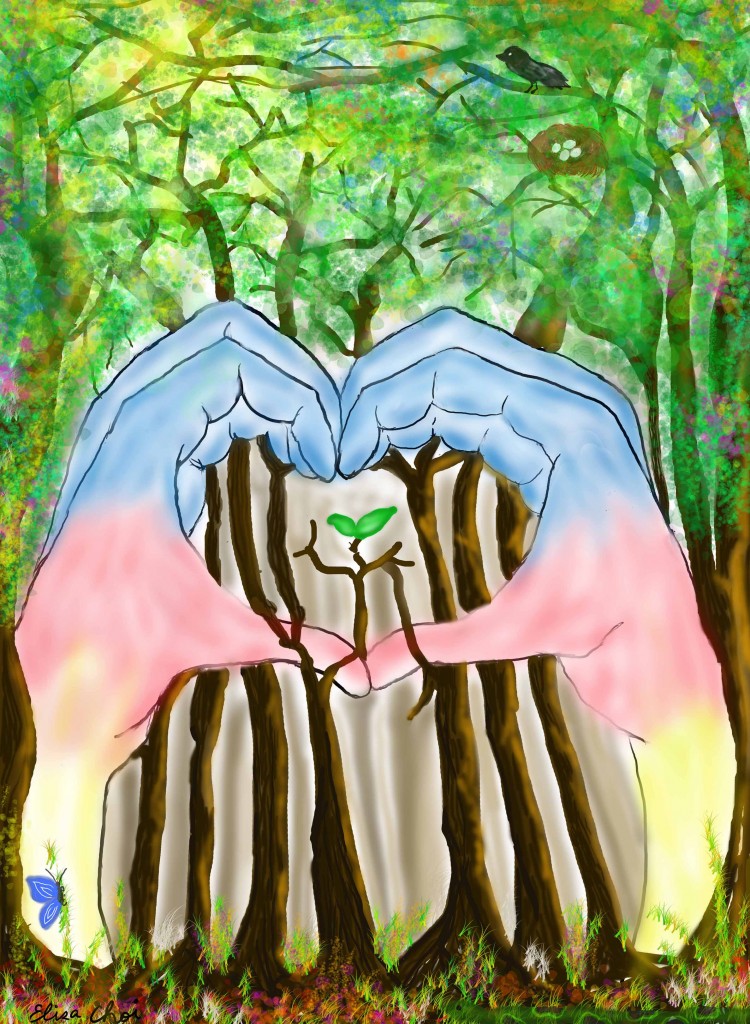 This artwork is digitally drawn and painted in Photoshop. This piece was submitted for the Green Canvas contest in light of preserving our forest. I was referring to this artwork when I talk about it at the PPF interview.
This is to God.
And this is also to You.
To you who supported my art endeavors from the day that I was reminded of this dream.
Who gives valuable criticism and ideas on how I can improve further.
Who praises my work and share it with others.
Who challenges me to do things differently.
Who encourages me to step up for Harmony Thoughts.
Who listens patiently to my whines and my lack of spirit at times.
Who believes in what I can do.
Who constantly asks me how I am progressing with my art.
Who reminds me to use my time wisely.
I thank God always for You.