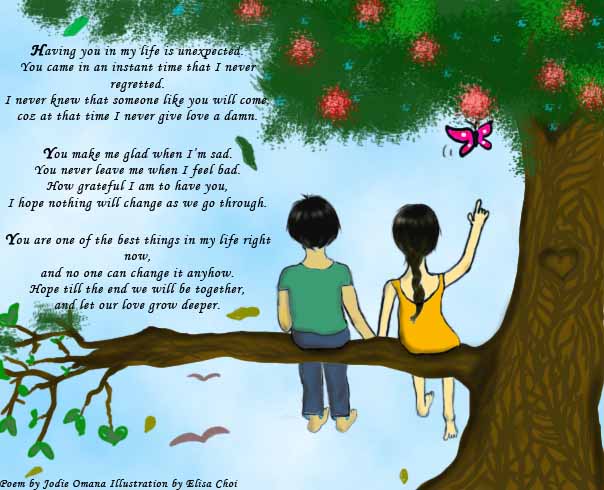 Untitled is the poem written by my creative friend Jodie Omana. She loves to write and compose poetry. This is one heartfelt piece! I volunteered to make a design for her and this is what I have came up with–a digital illustration of two people..in love and enjoying each other's company. I wish her all the best in life and I  hope she likes this!
This illustration is perfect to share with our fellow paint party goers at Paint Party Friday and as a theme of "Poetry" for the Inspiration Avenue. Please join me!
A bit about my week: Quite a hectic one for me because of all the issues at work but the Lord is good and He has helped me through it all by giving me kind and awesome people who went beyond their schedules just to reach out. Thank you!
I also had some time bonding with friends, having simple lunch and conversations.
And of course, art has definitely been my friend. Creating is always fun and I hope to do it more often!
I hope you all have a lovely weekend! Take care!