photo by Art of Education
Everyday I desire to be a better teacher. After a (tiring) day of facing kids–guiding them on how to draw and paint and nurturing their creativity, I give thanks to the Lord for his grace in this work, and think about how and what to improve next.
I stumbled upon the Art of Education a year ago when I started teaching. It's a rich resource for Art Teachers. They also host online conferences that provide Art Teachers the relevant professional development to become better teacher and learner in the Arts. It was my first time to attend Art Ed Now conference. It wasn't cheap but it was worth it. Though not everything was applicable to me (i.e clay, fiber arts) since I teach drawing and painting, however, not only have I gained new knowledge on unfamiliar mediums but I also have learned practical art room strategies that can help my students appreciate art in a fun and meaningful way.
Here are the next steps that I will be implementing in the Art Room inspired by the learning from Art Ed Now:
Allow the students to savor the life around them by letting them to sketch their lives from observation.
Remind the kids that they are capable and creative. I want to continuously encourage them to never give up making art despite mistakes and challenges. The habit of practice is immensely helpful.
Inspire my students that I am also an Artist. I want to be able to share my struggles with them, record my painting process with all the learning and experimentation. We all experience challenges but the difference is not giving up.
Get students ready for the world by making them aware of the needs of others and how by taking part on creating meaningful art can bring change in people's lives.
Involve the interests of students and incorporate other subject areas (i.e. Math, Science, English, History) in preparing lesson plans to enrich student learning.
Protect and care for my voice by using non-verbal cues like sounds or instruments to get student attention.
Art Ed Now has also inspired me as I work on my second class in Skillshare. It brings much enthusiasm in me as I aspire on how to make Art a part of people's lives and get them excited to create without worrying too much about the line not being straight.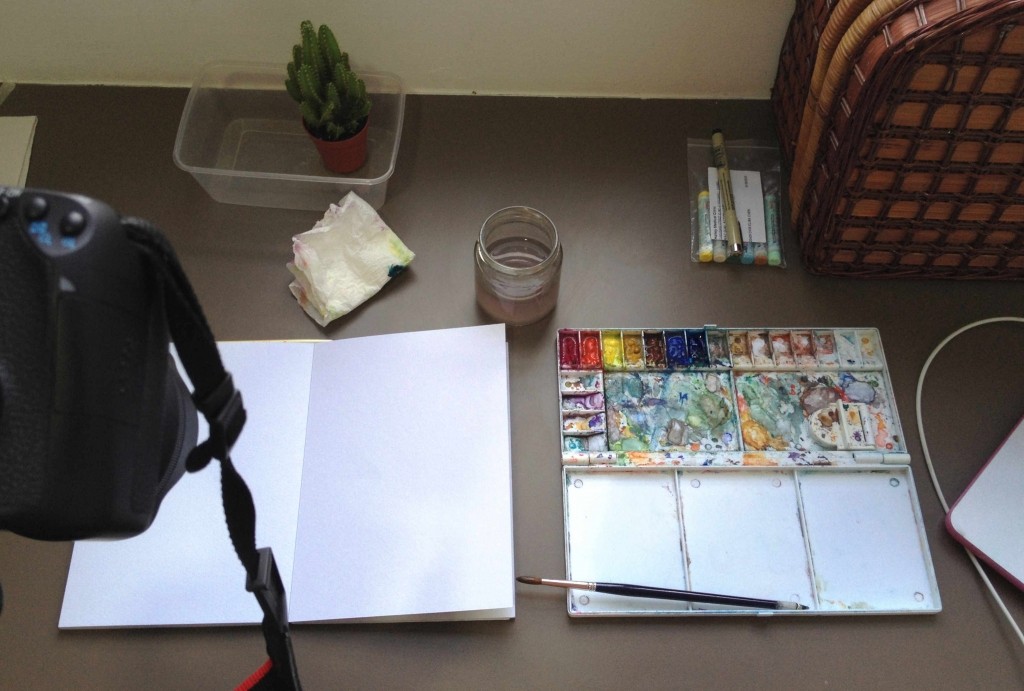 Sketch Your Life 2 video set-up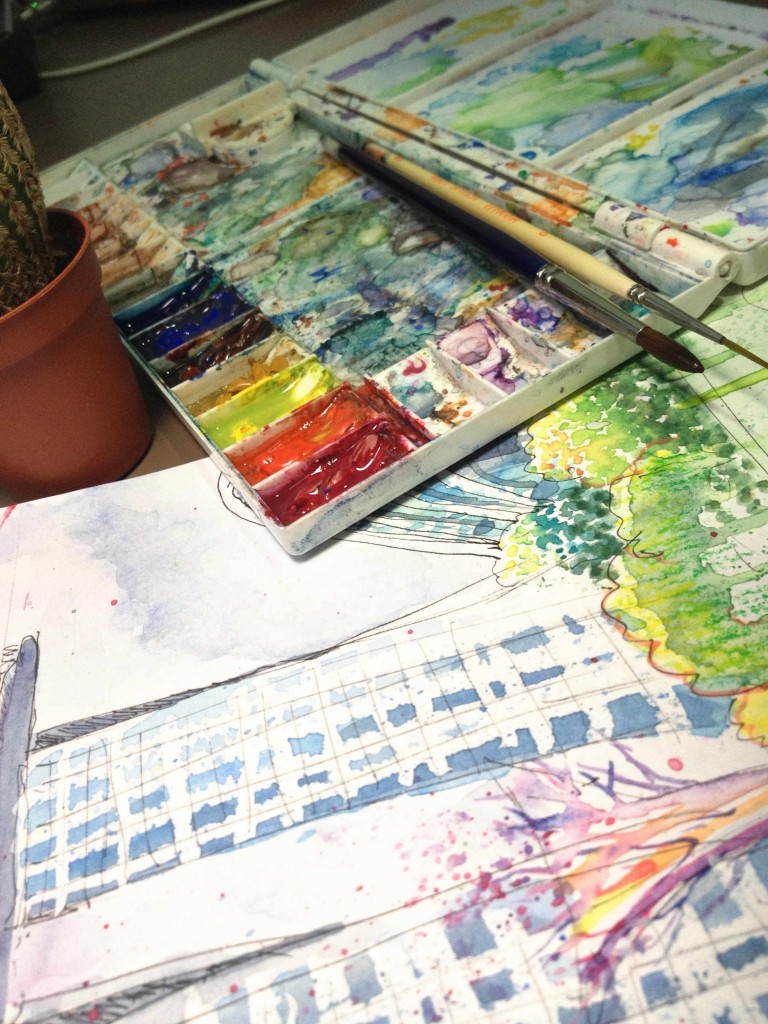 Sketch Your Life 2: First demo
What online art conferences have you attended before that is so helpful to you? Do you have any hesitation before joining? What were your key takeaways? Please share your learning in the comments below!