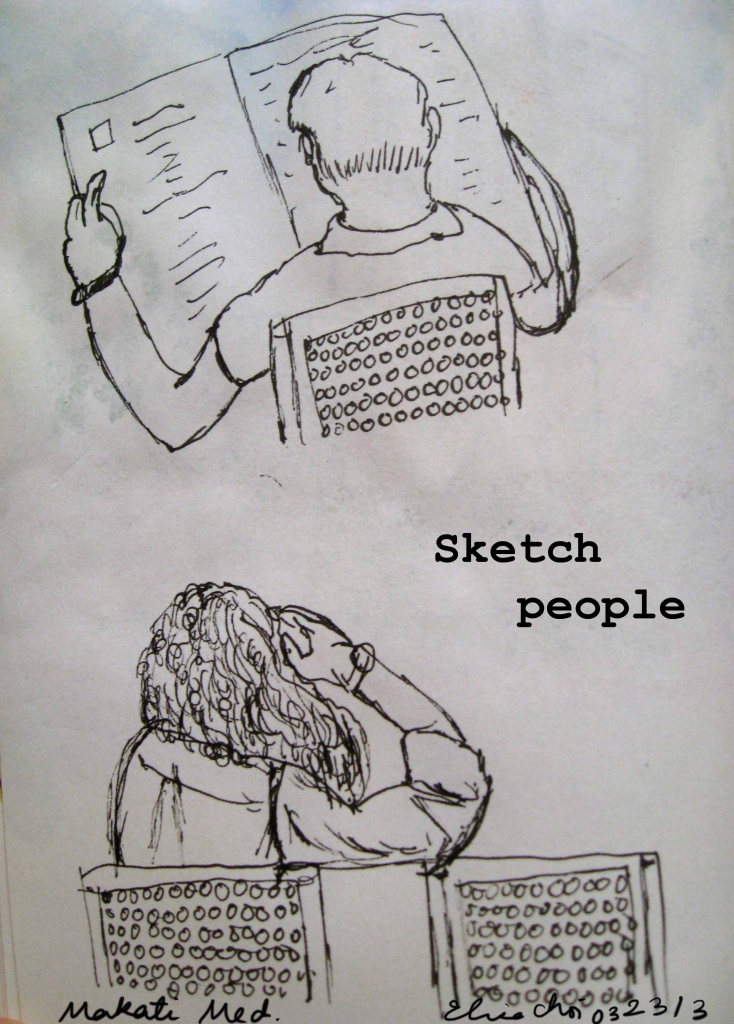 "Sketch People" ink on sketchbook
I love sketching people.
I particularly find comfort to sketch them in private like when they are busy or when their backs are turn on me.
There will be times when I find myself sketching them up front.
I caught their eyes staring at me.
For a moment I feel a wash of shame because they might thought that I am being disrespectful.
But those were just my thoughts.
Because who knows what they were thinking. Maybe they like the idea too.
I pretend to draw something else and wait till they're not looking again.
Sketching people should be done in a quick manner.
It doesn't have to be a detailed sketch.
It just needs to capture the essence of a person— actions, expressions, postures, clothes, patterns or things.
Have you tried sketching people? How was your experience? Please do share in the comments below. :)