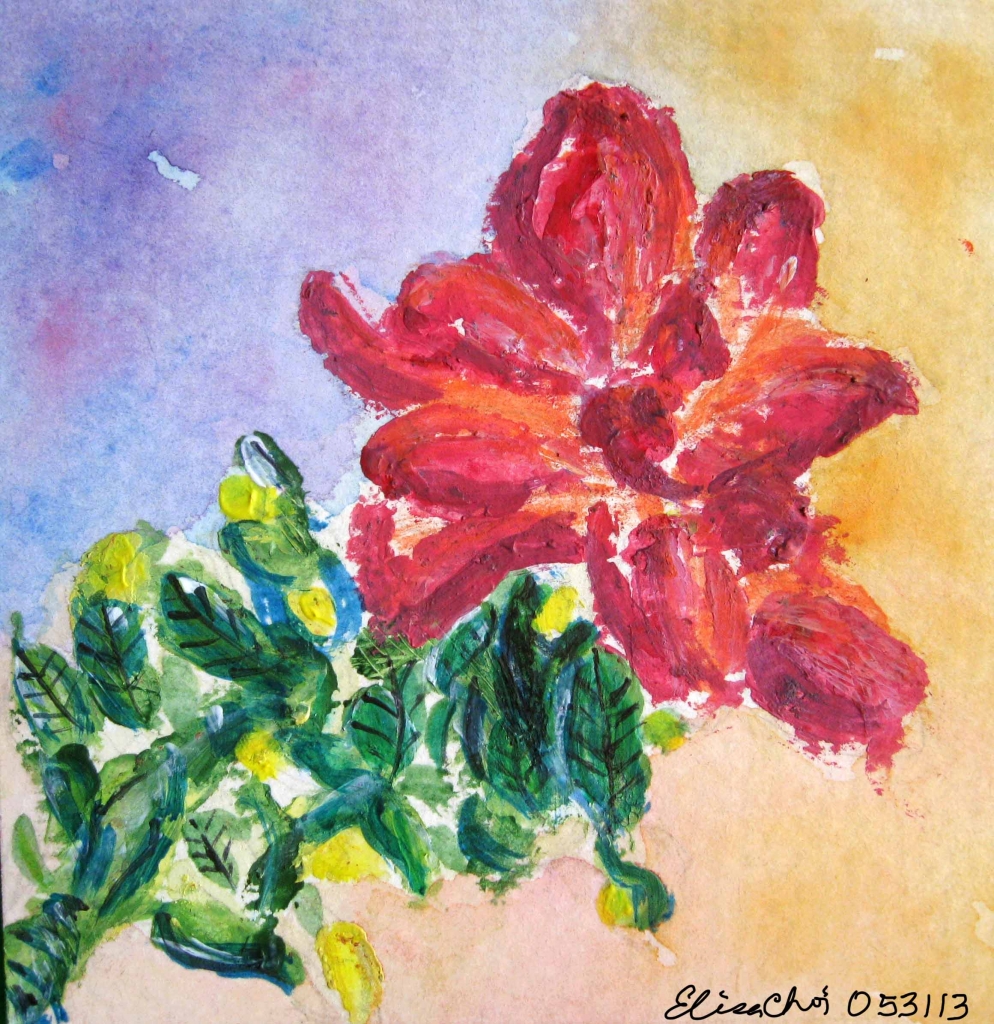 "Orchids Memory" Mixed Media on paper
I love to paint what is around me especially the things that strike me as profound and unearthly. My dad bought orchids a few weeks ago but it died. All I was able to save was a simple sketch of the flower which prompt this painting.
Orchids Memory is done in mixed media which uses acrylics for the orchids and watercolor for the background. I painted the orchids using a palette knife with acrylic paint. Then I use a brush to fine tune the details such as the shadows and the lines on the leaves. The fluidity of watercolor makes great background.
God bless us all!