"Tulips Overflow" Watercolor on paper
It is the 3rd week of the free online class of Introduction to Art Concepts and Techniques at Coursera. It is my dream to study in art school but I am still grateful for this opportunity to learn the basics of art online and interact with fellow artists. The topic for that week is correspondence with memory– mail art!
This mail art is entitled Tulips Overflow. The medium behind the work on the handmade envelope and postcard is watercolor. I love to use watercolor to portray the things that inspires me into a loose and colorful adventure.
Memory for me is the awesome collection of life experiences. It might be a certain happy childhood event. It might be a sad encounter when I pass by a beggar. It might be the anger feeling of a betrayal from someone. I created Tulips Overflow because their vivid colors and simplicity captured me. I have seen a field of tulips on T.V. and bouquet of tulips being sold in the market. That memory makes me happy. I love nature and whenever I think of flowers and trees their essence somehow refreshes me. It reminds me of the wonderful creation of God. Painting them makes me grateful of all these blessings.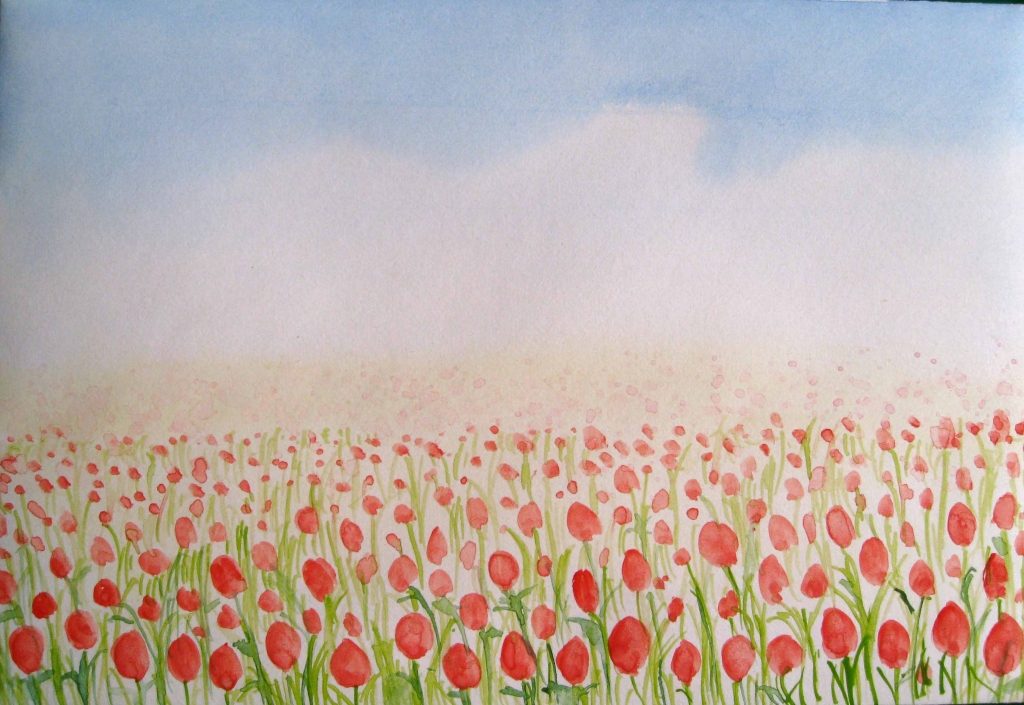 Back of envelope painted
I had such joy creating Tulips Overflow. I had the intention of inspiring you to be thankful regardless of where we are in life. Let us see things in a different light. Look around you– the nature. Be grateful because we are alive. :)