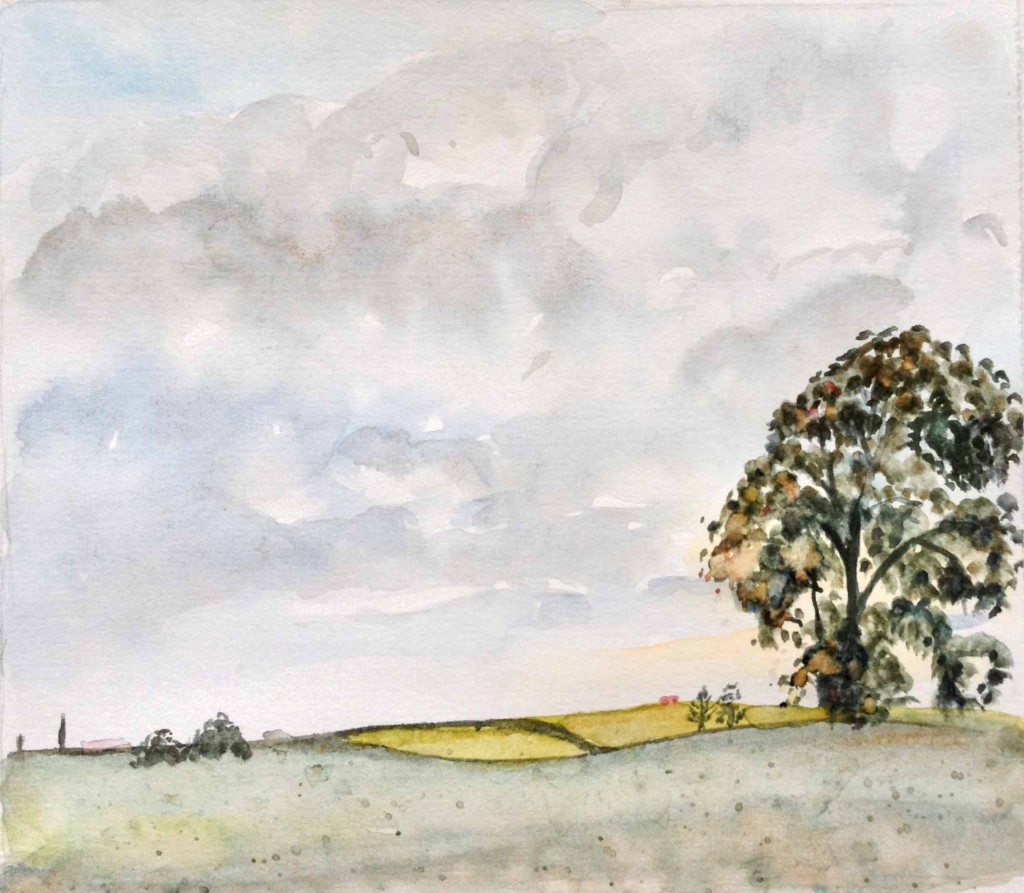 Yellow Green Patch
I am still doing the 500 paintings challenge. The progress is slow but I paint whenever possible. I also begin to use some reference photos from Paint My Photo for some of my landscape paintings since I have only a few photos of them. This month is also called Paint Along October for Dana and I (plus you) as we will be painting daily for 30 days. It doesn't have to be finished pieces or daily or perfect works of art. The important thing is to show up and paint.
Painting daily or often has been immensely helpful in how I get better as an artist. There are plenty of areas where I need to focus on like clouds and skies and landscapes (many more) so this is where my energy is at the moment. Unlike in the past where I paint for the sake of painting, presently I tend to become more aware of my brushstrokes or on how the paint blends in with the water and creates this soft mist around. I work in an unhurried pace as if this is my first piece. I hum a soft tune and truly enjoying the act of painting. The attitude of me chasing after people's likes and appreciation of my work has been replaced with painting for the glory of God. The beauty of working for God is that one's labor is not in vain. I know that God sees what I do and I look forward for that time when He will use me for His glory. I am excited for His vision in my life.
The best kind of work is to work for God for we will reap rewards that are eternal. We can only do so with His grace that is our strength.