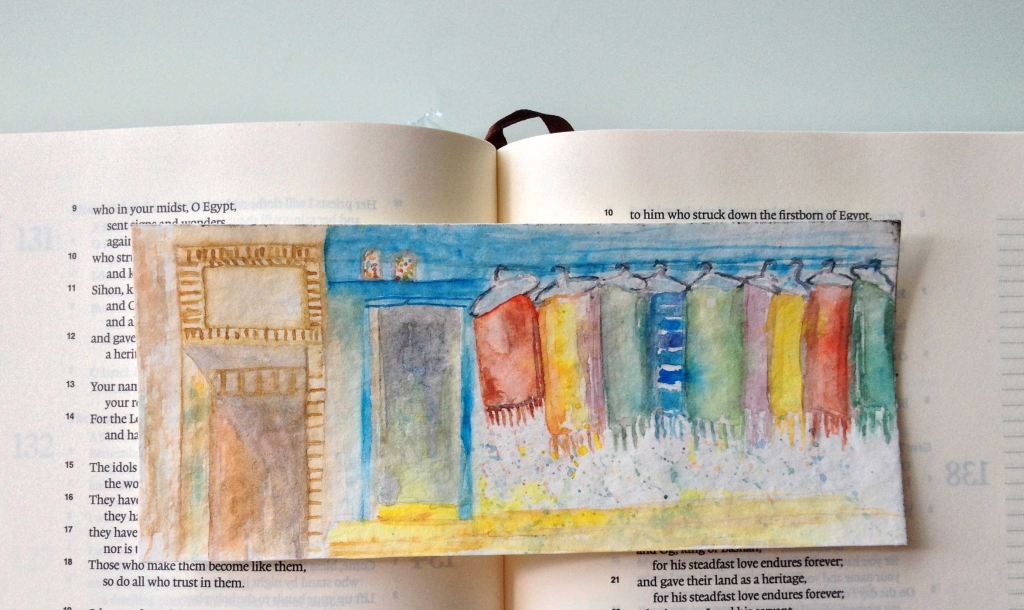 There are moments when I need to stop and reflect the reason behind what I do. When I stumbled upon causes like the Literacy Challenge, I know for sure that art will always serve its purpose and that is to create a change in someone else's life.
So for the Students Rebuild Literacy Challenge, we're asking young people to make and mail in bookmarks to Students Rebuild. The Bezos Family Foundation will match each bookmark with $1—up to $300,000—to support Save the Children's Literacy Boost Program. Through investments in research, public awareness and programs, the foundation works to elevate the field of education and improve life outcomes for all children. (link)
The inspiration behind the bookmark painting was from a photograph of Leigh Gretton at Paint My Photo. It was a street shot at Kathmandu Nepal. The vivid colors moved me to recreate it and somehow whirl me into that quiet corner. My prayers for the people of Nepal.
You have until June 5 to make a bookmark and change someone's life. Create now!