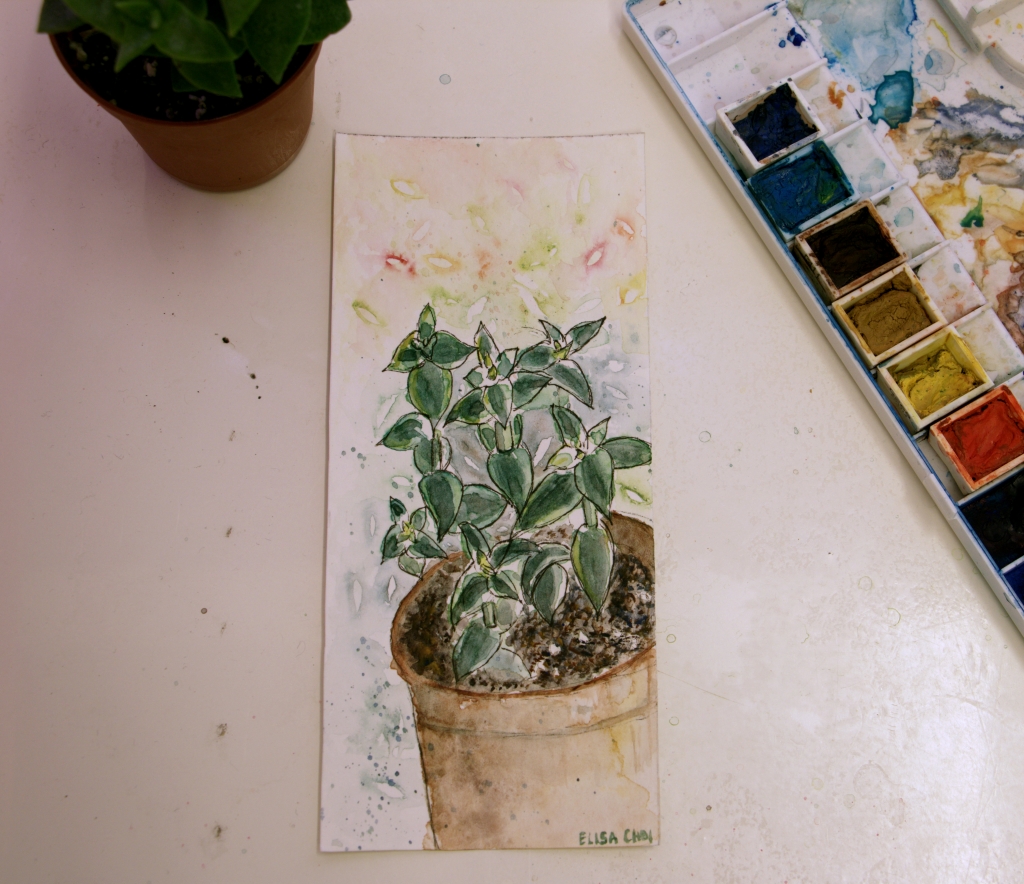 One of my favorite watercolor techniques is the line and wash. It means using either ink, pen or even pencil to draw or sketch then overlay it with watercolor wash (diluted watercolor paint). I mostly sketch using a pen because I prefer the spontaneity of capturing what I see around me.
This cactus painting was sketched from one of our newly bought cactus plant which sadly died a few days ago. It was a good thing I sketched it so I can remember how it looks and feels like. I recorded my process along the way and I am sharing it that it may inspire and spur you to try line and wash. In the video I also did wet on wet, glazing and a little bit of negative painting. I hope you will learn and paint!
Watch Cactus Line and Wash demo here.