The author, Freya Pickard wanted me to create an image for her Pure Haiku website (where she publishes her own + other peoples' traditional haiku). She wanted a female character, possibly a goddess or angel. She is fire and water, ice and electricity. There will be lots of bright colors, energy and swirling lines. She is dancing and turning about.
I began to write down the guidelines on a notebook. I checked Freya's Pinterest board for inspiration and did additional research. I drew variations of the dancing goddess and took some notes.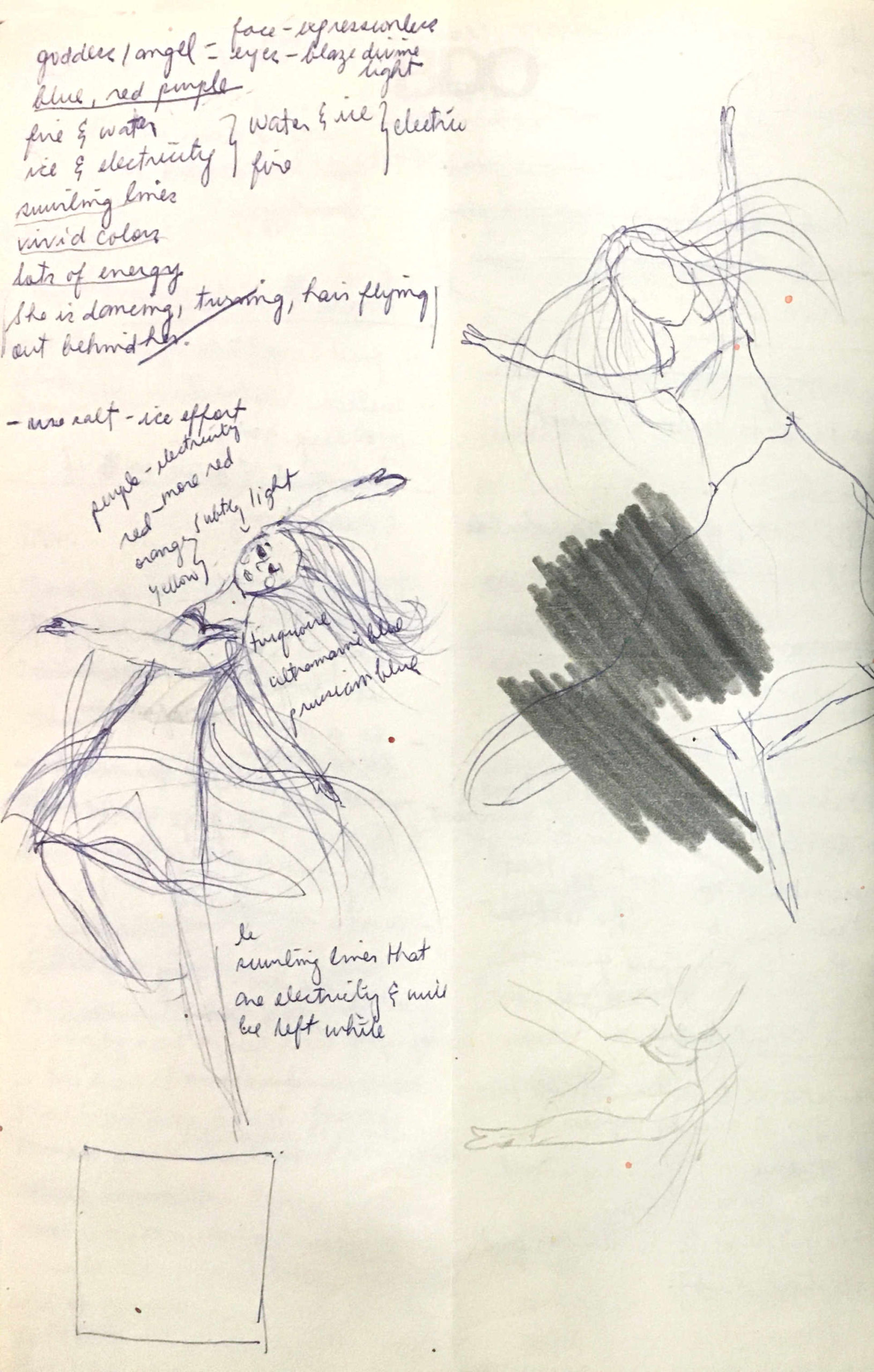 After the brainstorming stage, I measure a square and began drawing. I did several revisions, each time tuning the proportion of the character. I trust the eyes of some of my loved ones who patiently gave me feedback and encouragement. Sometimes, I fail to see what I need to improve on.
Once I'm happy with the drawing, I carefully outline with a pen. I use watercolor to paint in a splashy manner which was very enjoyable! I use warm colors like yellow, yellow orange, red, pink and also cool colors like blue and purple. I use salt, tilt the paper, spatter and add layers to create depth.
I took several photos and chose one to edit using Affinity Photo. I adjusted the Level (light and dark) and White balance (warm and cool), use the Dodge to lighten some areas. Then I use the pen tool to draw lightning (from reference photo) then use the effects to adjust the inner and outer glow to create electricity.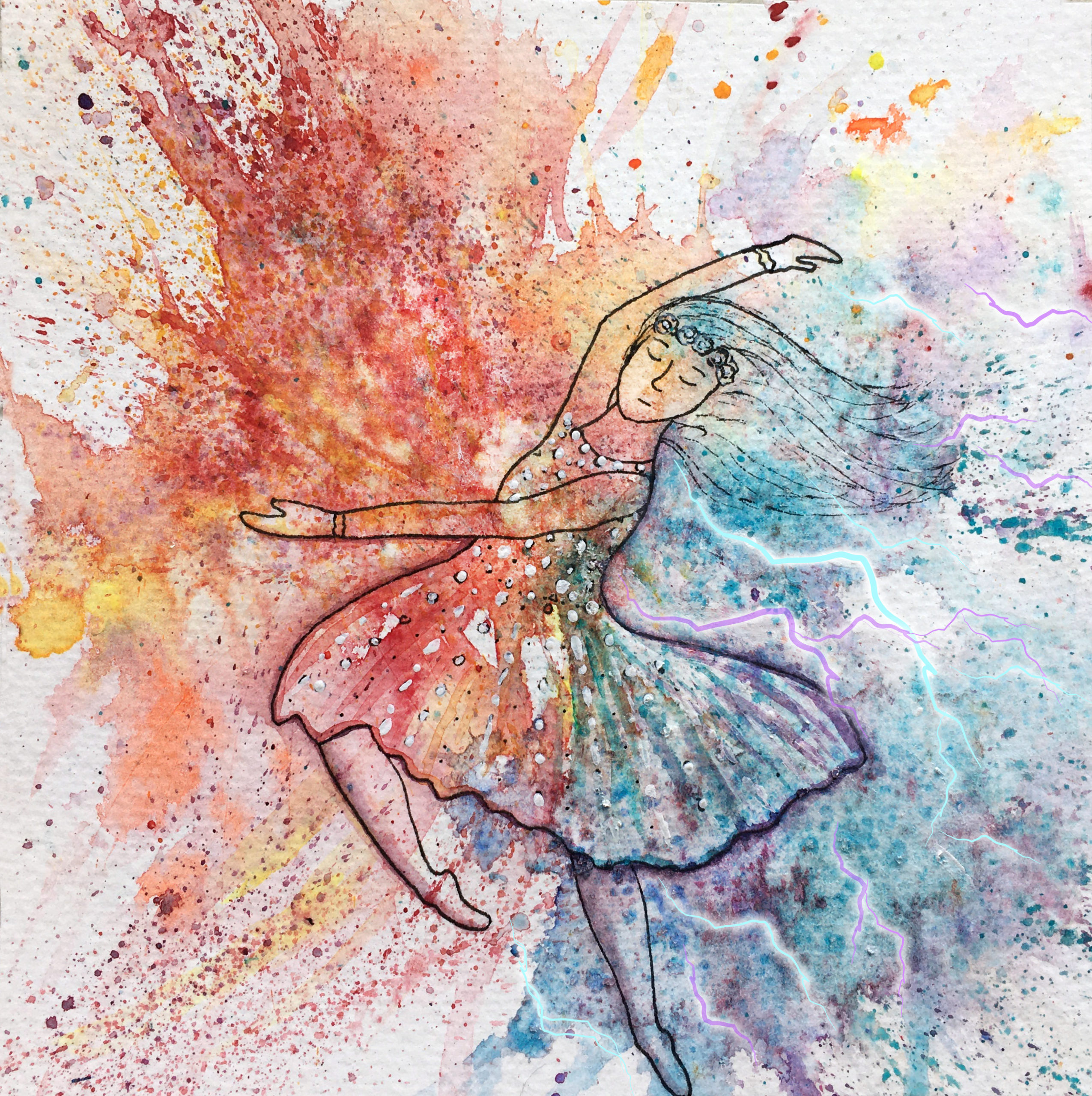 This was a good challenge. Thank you so much Freya for your vivid imagination! Please head on to Pure Haiku and contribute a haiku inspired by this painting. I hope it will inspire you. :)