It starts with a Sketchbook. Or a paper. Use a Ballpen. Or a pencil.
Last year I journal with words. I write my day's event on paper. Filling it with complete details as much as possible. This 2012 I still journal but this time I DRAW my day's event and write.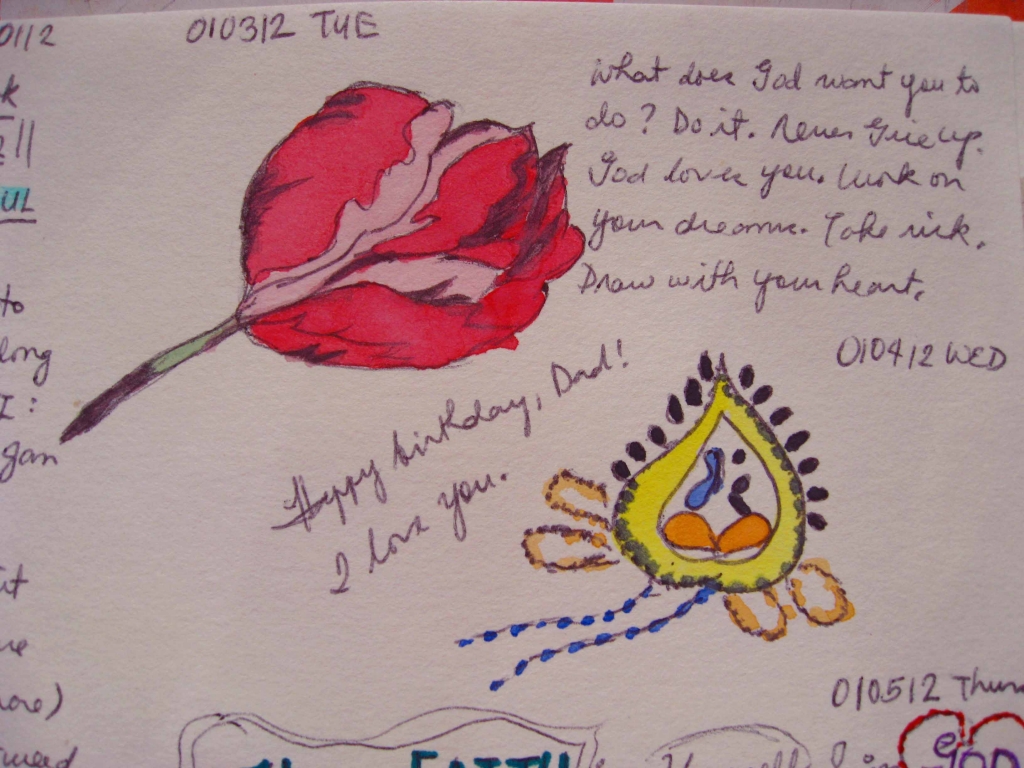 I draw inspiration from a coffee break with a friend who by the way is chasing after his dreams. Hooray!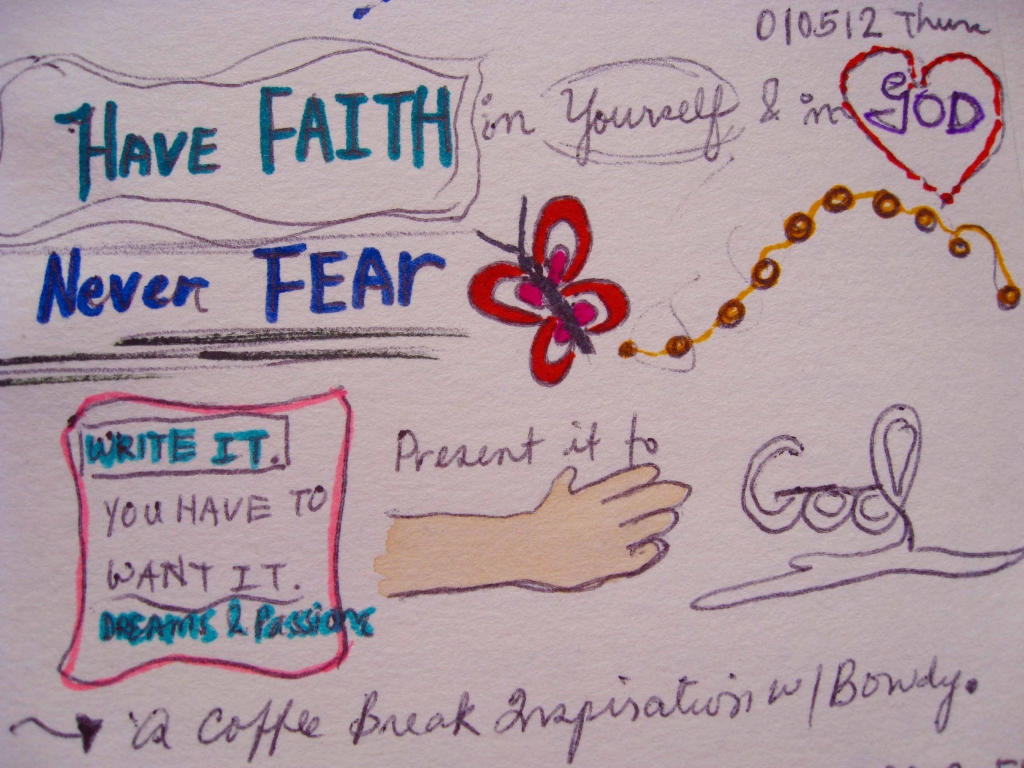 I draw what I observe. My sister here is a perfect "still life". PS* This sketch doesn't look like her but I manage to capture the form. It's still human! Haha
I draw what I eat. I didn't bring my sketchbook to the place though but I captured the food in my mind and draw it when I got home. Still craving for these delicious food!
I draw the highlight of my day…which is a Cornetto Disc. Simple joy!
I color everything with watercolor and sometimes a bit of color pens for the words. I draw anywhere mostly while watching a late night tv series.
This is my perfect cup of motivation: Drawing my life.
You try it too! It's filled with learnings and fun and good for our creative souls. Happy PPF!
PPS* Michael Nobbs' Start to Draw Your Life ebook is an amazing feast for the eyes and inspiration to start drawing our lives and keep practicing! You can download for free and pay with a tweet. Check it out!