How to Use Tracing Paper in Watercolor Painting
After the hard work of drawing the elements, I basically ruined everything by applying strong colors on the sky. I quickly realized (too late!) that I should have painted a wash or do a wet on wet technique to avoid the streaky effect. Somehow I was triggered by fear on how to start painting this huge sky… :|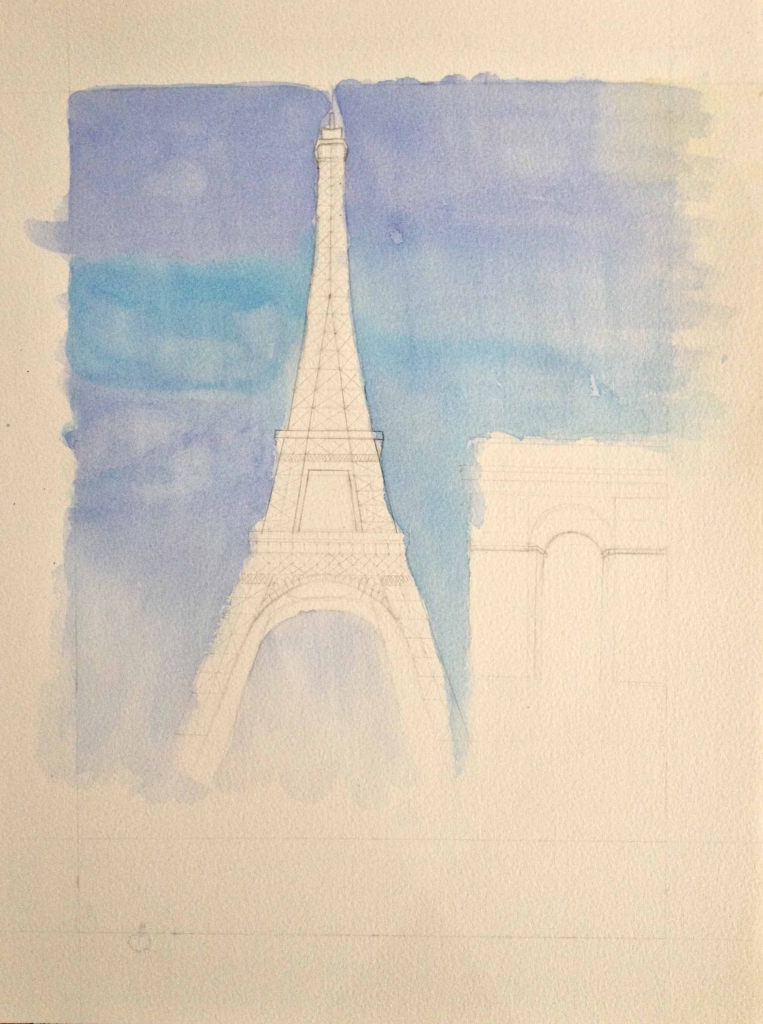 I tried to remedy the effect by removing the colors with a wet brush and tissue paper but the colors have already stained the paper. The last resort would be to re-draw everything but I don't want to start from scratch with the (stressful) measurements. Thankfully, I found a really useful reference on how to use tracing paper (transferring a drawing to watercolor paper) before painting. Since my original drawing was drawn on watercolor paper, I need to trace it on a bond paper first so that I can use that along with the tracing paper to transfer it on another fresh watercolor paper. However, the initial tracing on bond paper seems daunting and so I figured why not photograph the original drawing and print it? I also edited the image via Photoshop Elements (cropped, adjusted level and cleaned the background a bit). I asked brother for help (who's better in numbers) with regards to the adjustment of the image size and the dimension of the paper before printing. Sharing some steps here: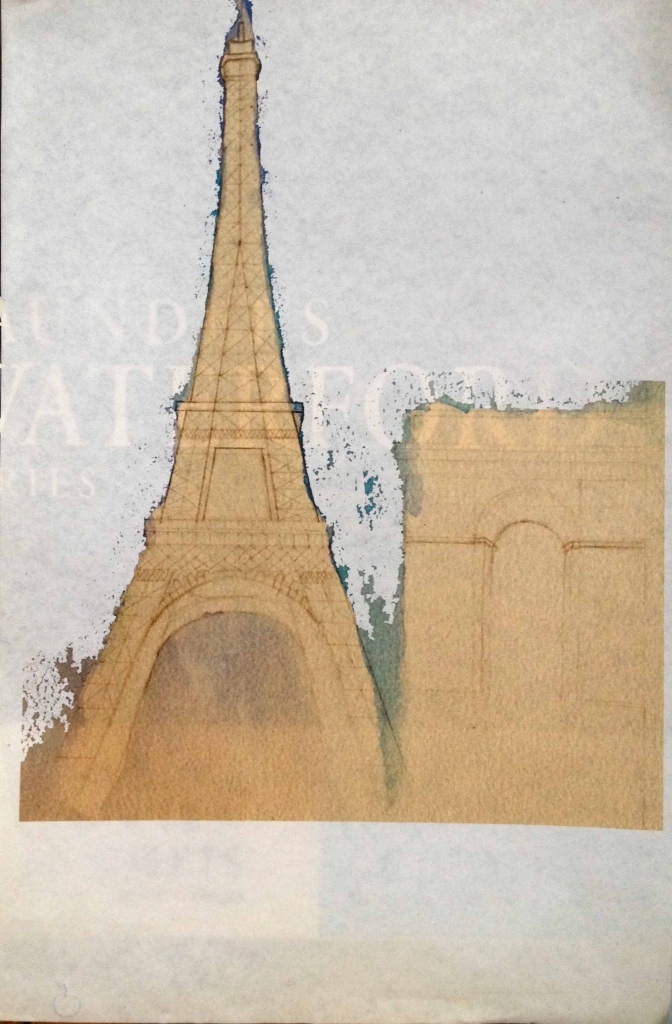 image 1: print of the original drawing
1. Put the print of the drawing flat on the table then place the tracing paper on top of it. Shade everything that covers the drawing using a 2B pencil (see image 2). Hsuan-Chi Chen said that the reason for using a 2B pencil is because it is soft enough to smear across the surface of the paper but not so soft that it will smudge and dirty your watercolor paper.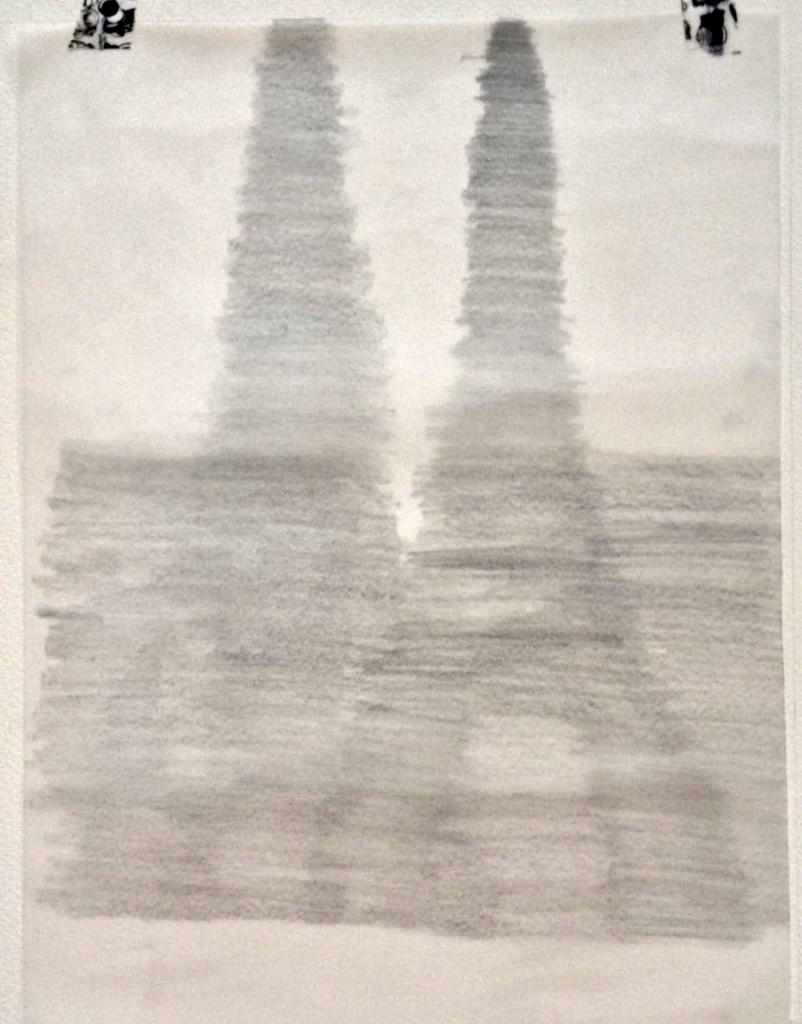 image 2: shaded tracing paper
2. Turn the tracing paper around making sure to put the graphite rubbing face down on the new watercolor paper. Next, place the print of the drawing on top of the tracing paper. Tape the edges to ensure nothing will move. Trace everything on the drawing.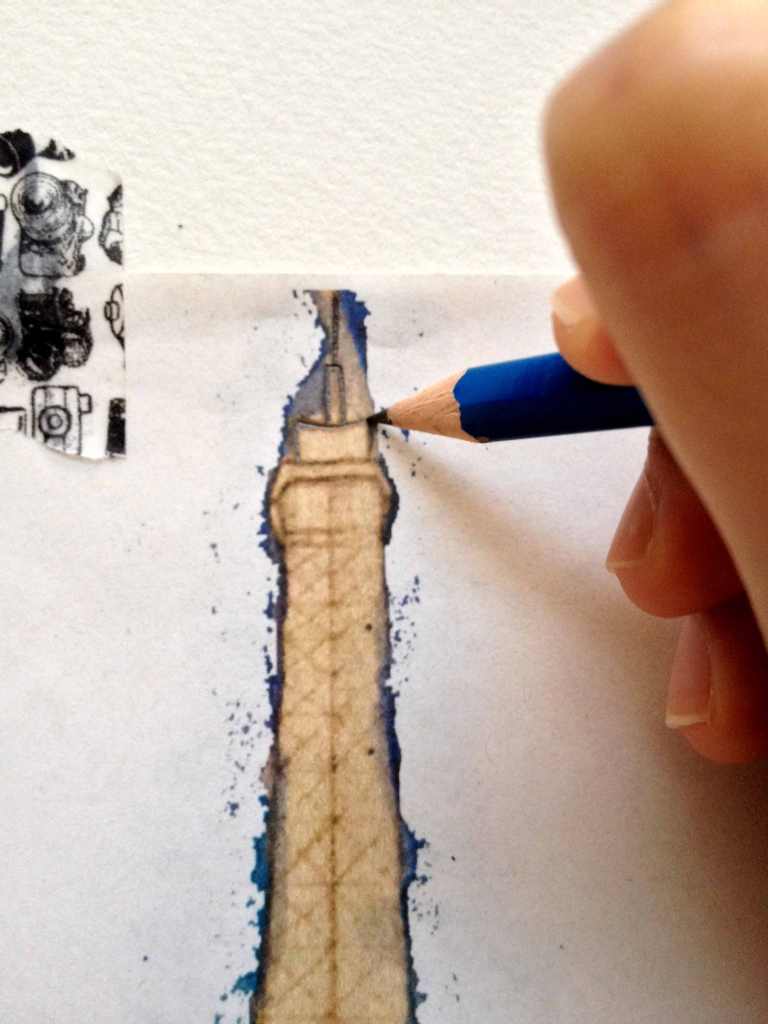 image 3: tracing the drawing
3. I use a freshly sharpened HB pencil for tracing and press quite hard to allow the graphite to transfer on the watercolor paper. Occasionally I would flip the tracing paper to check if it is transferring properly. Below is the finish transfer. There is still a need to fix some of the imperfect areas.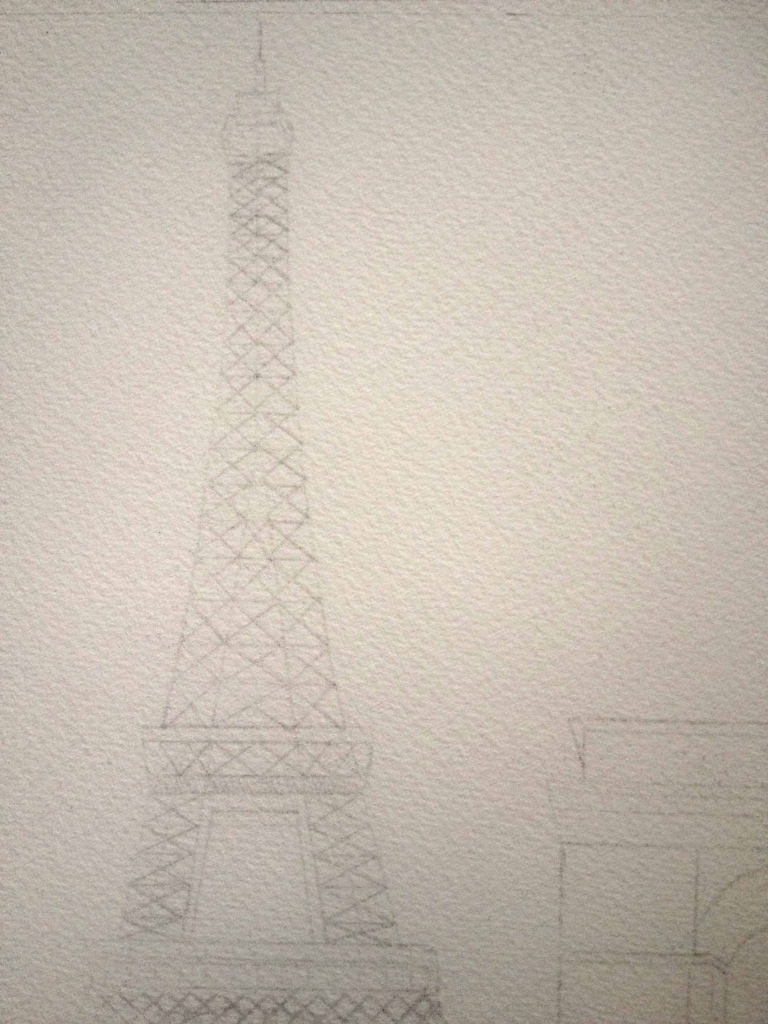 image 4: transferred drawing
Whew! That was a tiring process but not as exhausting as starting anew. The use of tracing paper in watercolor painting is a very practical technique to ensure that the drawing is clean and light against the transparency of watercolor. Furthermore, I have a backup drawing to re-use in case there will be an irreversible mistake. For complex subjects this will be especially helpful to to work out the corrections on the drawing paper first.
What I gained from this one mistake is this: Plan quick but paint slow. Planning is indispensable but not too long that one never starts at all. Painting slow is all about starting light especially in watercolor and building the layers in stages. But of course this depends on the kind of subject or painting style one is trying achieve. Now it's time to paint!  Hope you have learned something. Thanks for reading. God bless! :)