The author Freya Pickard and I had another collaboration. For her Dragonscale Clippings, she wanted me to illustrate Parsley who has long, reddish hair in ringlets, green eyes, and pale skin. She is looking annoyed with her hands on her hips.
Writing down the specification helps organize my thoughts. I did some research and roughly sketched Parsley and a variation of her annoyed facial expressions.
I transferred the ideas into watercolor paper. I enjoyed painting the different shades of greens on her dress and the grassland. The colors seem to pop because of the red of her hair.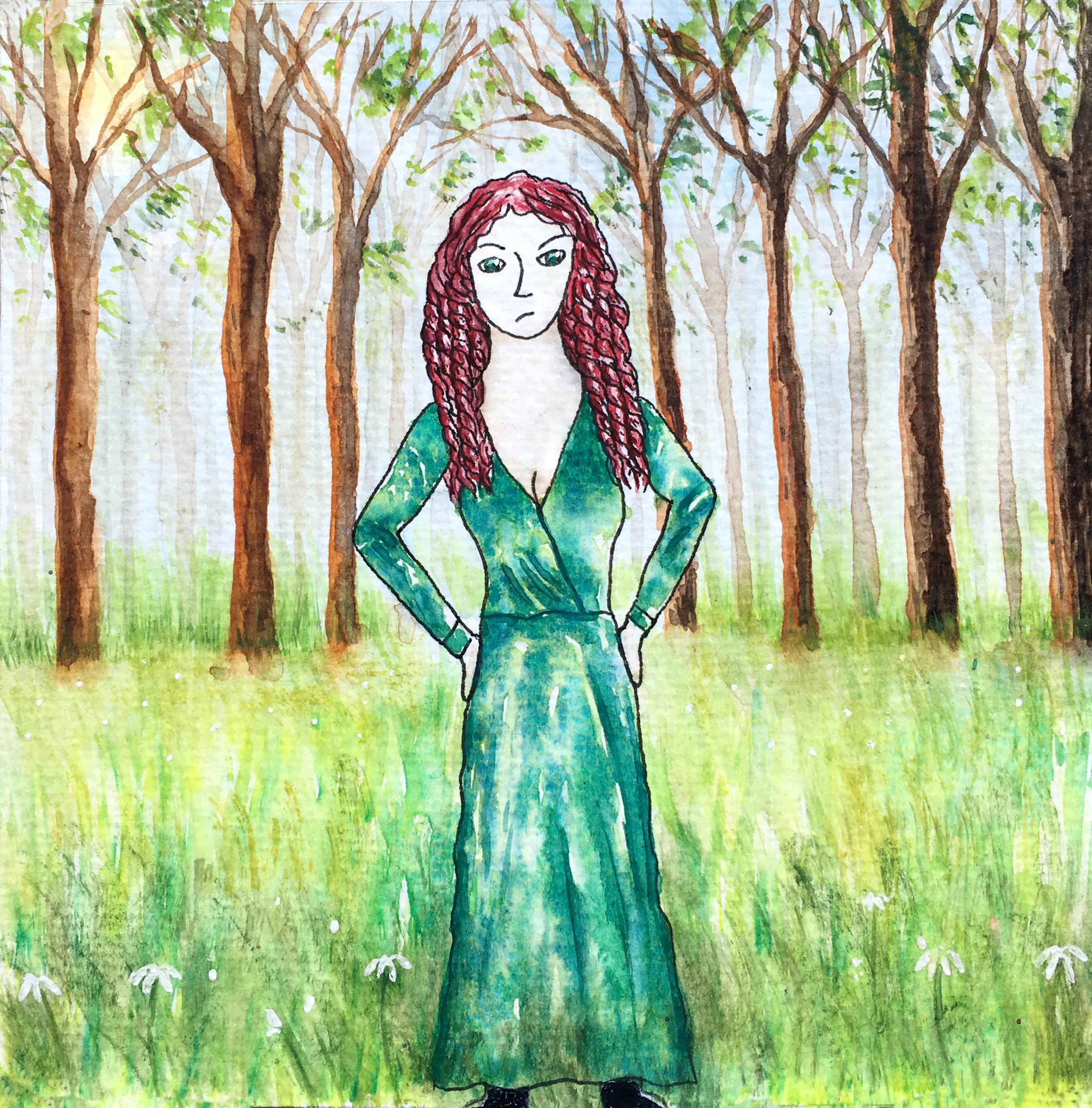 Freya's newsletter will be published in April (and it's free). It contains lots of her poems and the story Reality (where the painting was inspired). If you wish to receive the April Clippings, please email her at dragonscaleclippings (at) gmail (dot) com with "Subscribe Clippings" on the subject line.