The prize of my giveaway is to ask what the 2 winners would like me to draw or paint for them. Today I am sharing with you my painting for Faye who is also a participant in PPF. She told me that she would love a painting of a seascape.
Lighthouse Calm.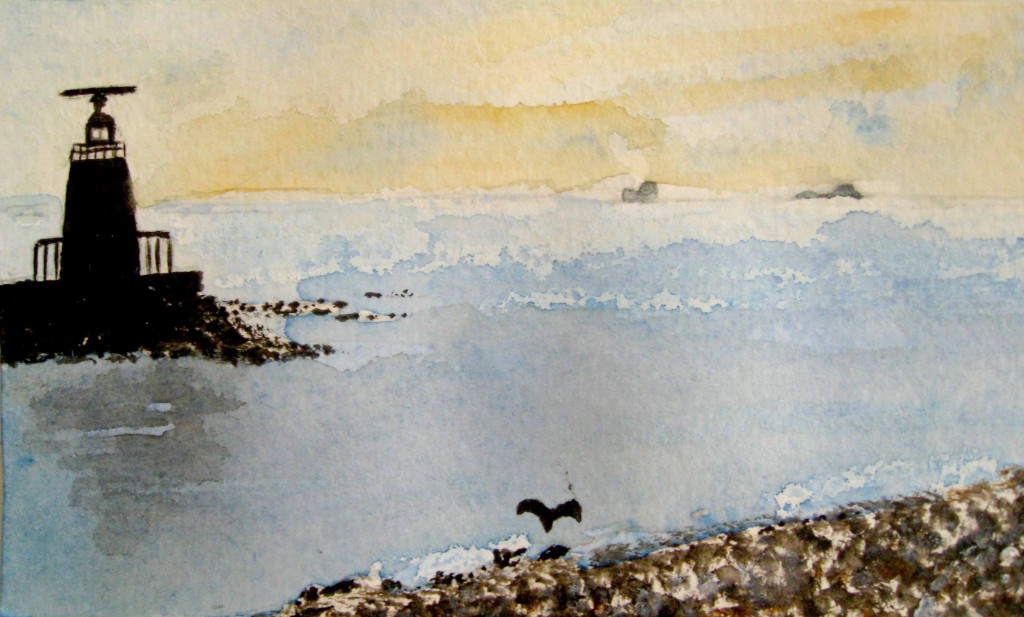 Watercolor and Acrylics in Berkeley 180 gms watercolor paper
It is a pleasure painting this beautiful seascape. As I paint I learn. I enjoy the process. I'll be better too with lots of repetition. Painting for someone adds to the challenge and it motivates me.
The painted envelope.
This is off to the mail along with a simple special gift.
I hope you all have a wonderful weekend. I appreciate all your support. Thank you so much!