I got a bunch of fresh lavender flowers at the grocery store. They are my absolute favorite flowers. I'm not sure what to do with it except to savor the lovely scent and make some art.
I enjoyed slow sketching and looking at the little details, done on a small handbound sketchbook made from watercolor paper.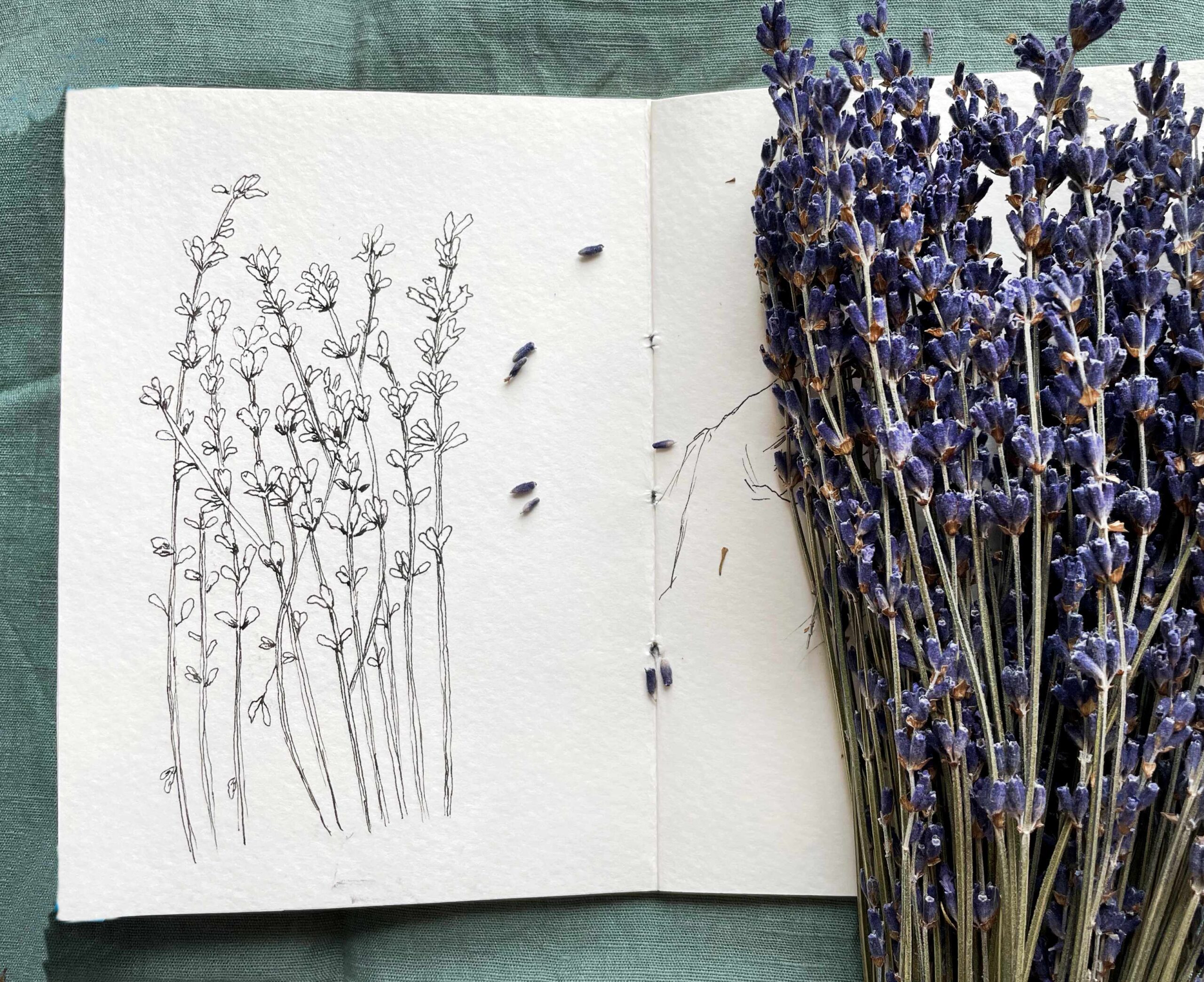 Then, of course, I had to do some printmaking. I decided to make some prints by drawing the lavender, transferring it on a rubber block, carving the design, and printing it on watercolor paper. If you're ever curious about how this is done, I have recorded the process for you.
I printed some lavender cards by "dyeing" the paper with soft watercolor washes before printing. Printmaking is a laborious yet worthwhile endeavor. I enjoyed every minute of it. What are your interests and hobbies? What have you been up to? Thank you for reading.