Smita, one of the participants in Rekindle Memories said, "This challenge gives us a chance to think about life's manifold blessings." Such an inspiring statement that resonates on why we are doing this challenge in the first place– to remember and appreciate life in all its wonder and beauty through sketching and painting wherever we are in the world. I am so grateful for all of you (in 6 different countries!) and your wonderful memories that you share every month. May you enjoy this month's gallery and stories. :)
Samiah; Saudi Arabia
Calotropis Procera – a very poisonous wild plant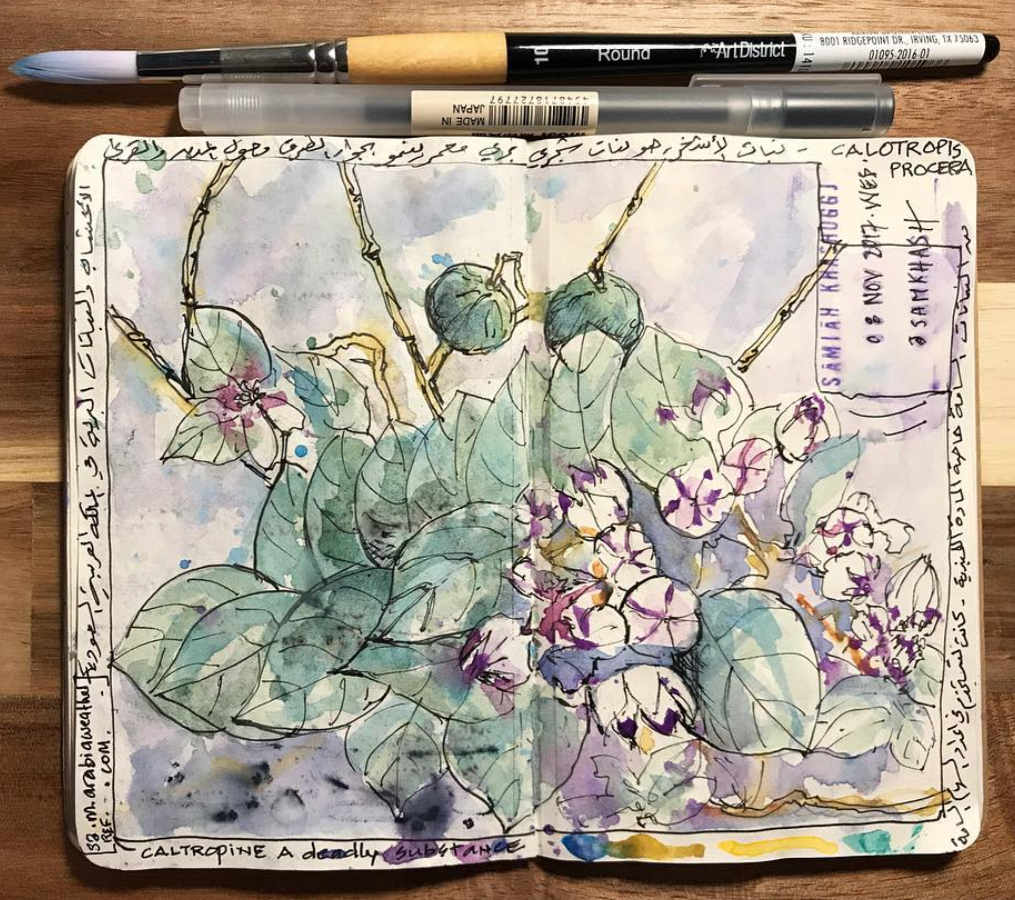 Well my art journey has been long but my story is very short, I'm for as long as I remember passionate about creating art; I breath colors and paint, I'm drawn to textures and pattern and whatever is cultural. My art celebrates life and rekindles memories, I find beauty in everything around me, even in the most mundane and neglected objects. I am a sketchbook activist and will not stop as it is the tool for a more creative substantial artwork. Having been trained as an interior designer had substantially structured and influenced my work, I hope you'll enjoy what I share with you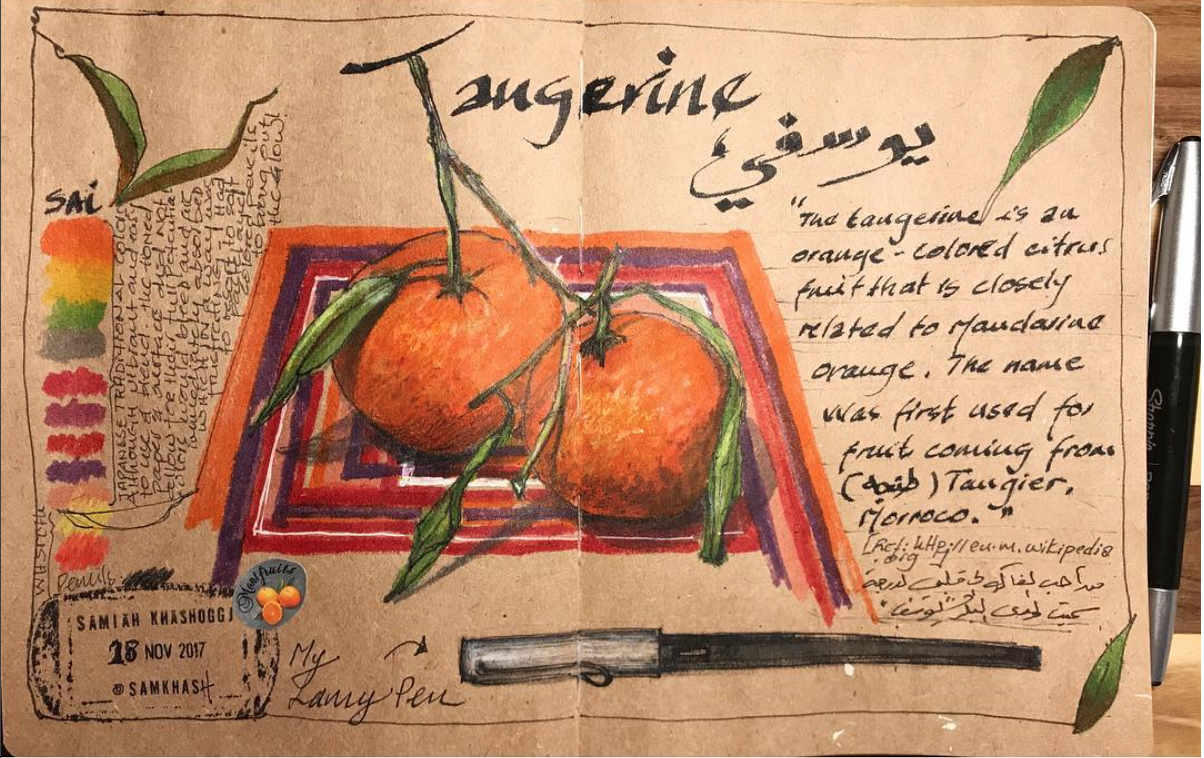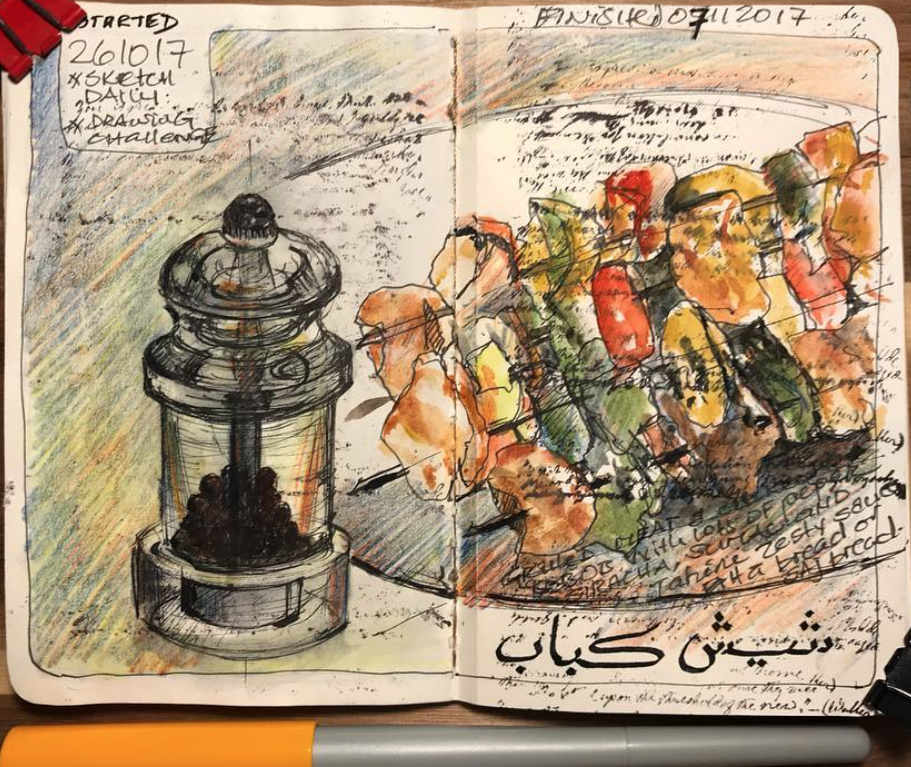 Carolyn; USA
it's soup day
Of course I love florals. This is an experiment on paper that is not true watercolor paper. Going to do some hand painted greeting cards.
When I can't garden outside. I garden inside. One of two very healthy Aloe Vera plants.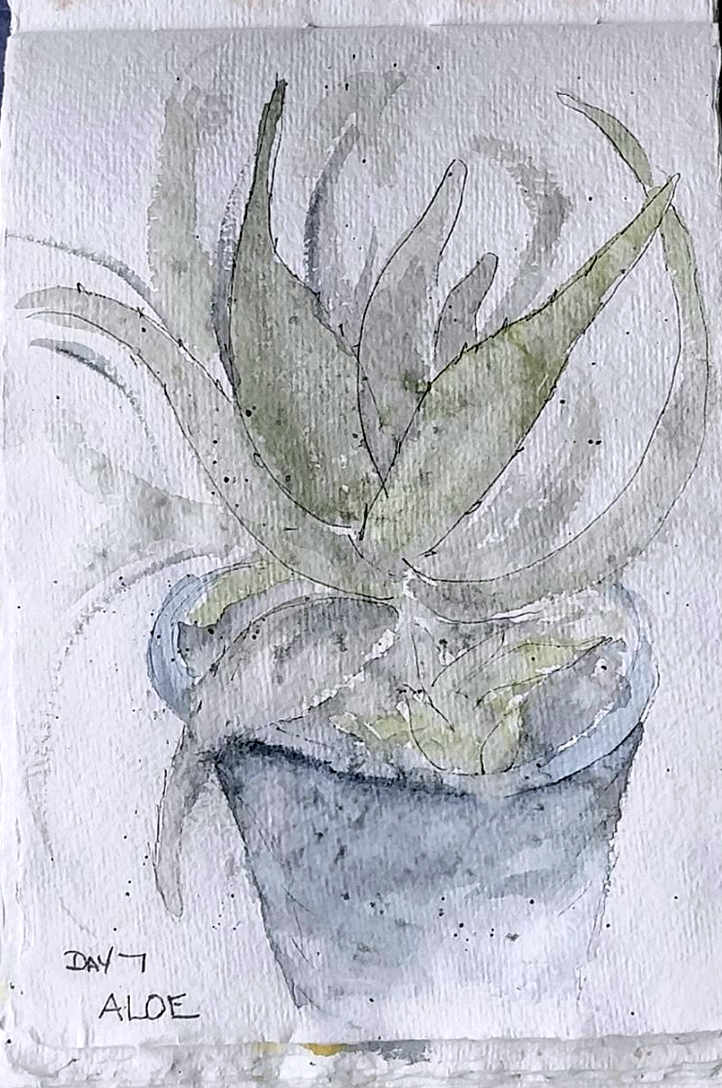 the little jade tree will winter over inside.
The Elephant in the Room. Many years ago, we gifted this old pottery elephant to my dfil. After he and dmil passed, we reclaimed it. He sits in my living room. And rarely do I look at him and not have wonderful memories.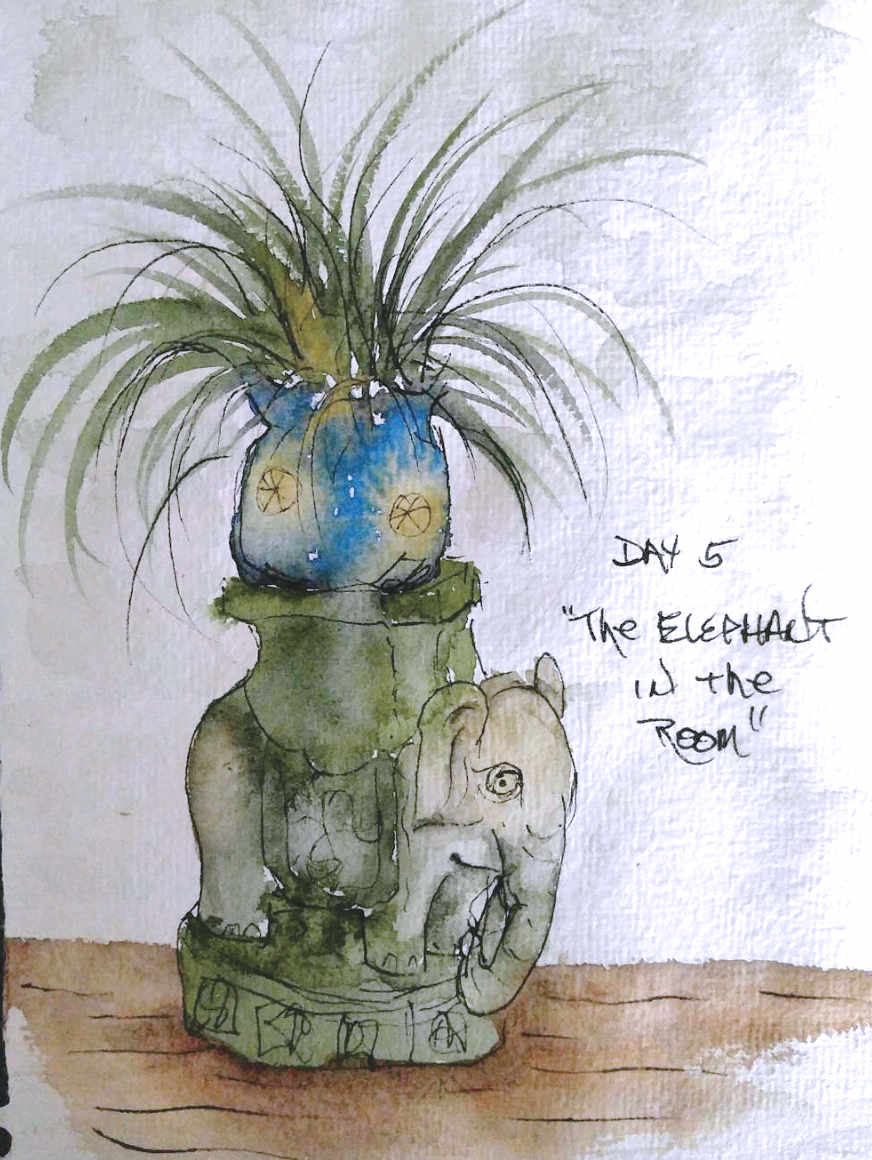 Last of the garden beets.
Stepping out of my comfort zone. Quick sketch from photo. Tom's catch just after we relocated to Oregon.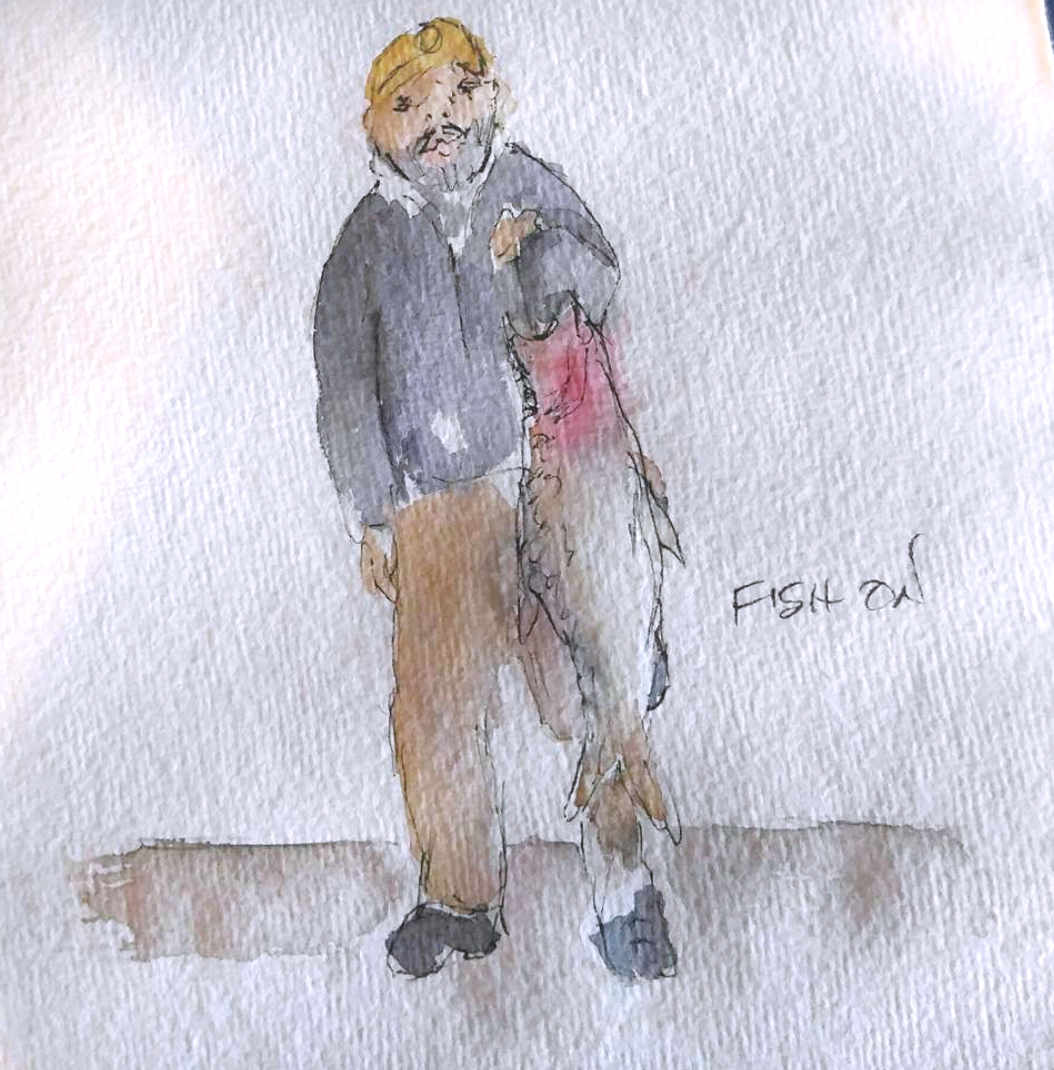 Olivia; France
I found this during a quiet and sunny walk in the pine woods this summer. It makes me think of a princess castle, or a dark creature, depending on my mood…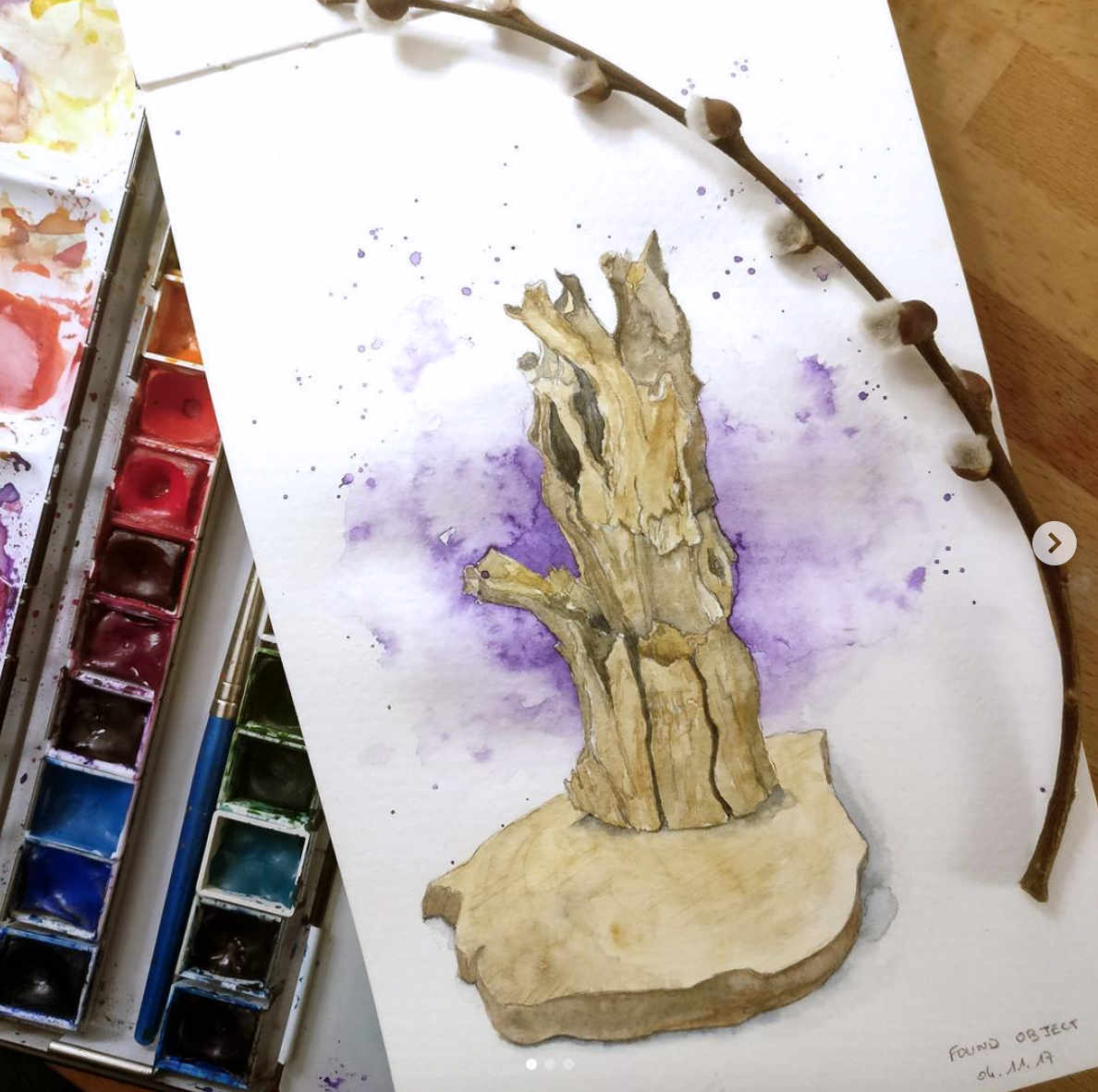 Since I knew I am pregnant, I'm paying more attention to my food consumption. This is my daily breakfast : a banana, almonds, dried apricots and prunes, and a mix of muesli and dried fruits and nuts. With of course a cup of warm tea.
I painted a plant that my sister offered to her wedding's guests last Saturday. I find it very unusual and beautiful. And it's a great idea to give a plant that will go on growing in someone else's home. Just watercolor this time, no sketch first.
This first project: self-portrait, is the opportunity for me to announce to the world that… I'm expecting a child! I've been tired and particularly not focused on anything else these last 3,5 months, that's why I didn't post anything lately. But here I am, with this portrait of me and my 'baby bump'! ?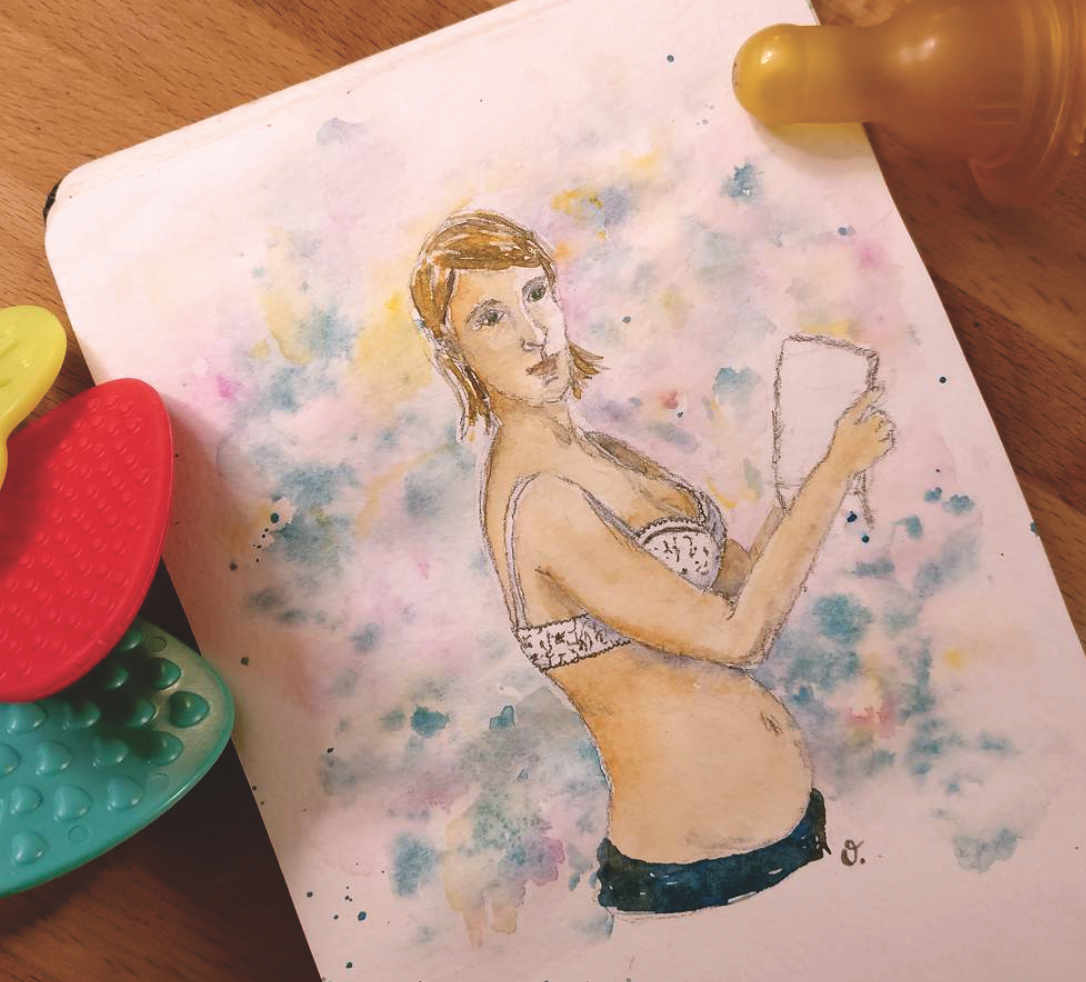 June; USA
I love to walk. Memories of my youth brings me back to days walking with my friends, picking \"puff balls\" growing alongside the road and in the meadows, blowing on them and watching the seeds fly around in the air while making wishes.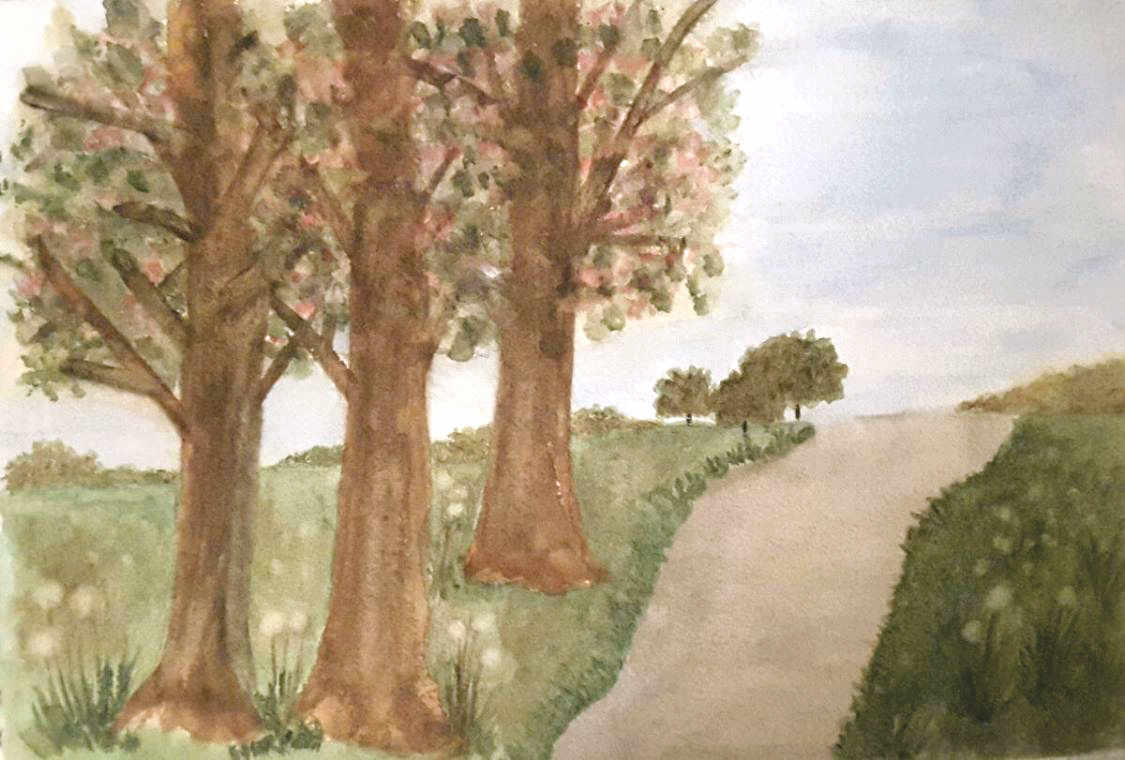 Smita; India
Happy World Sunday School Day! My weekends, especially Sundays, are super busy. I couldn't even think of any sketches today because usually by 3 pm I am exhausted. But today, I had to post this.  The kids were so amazing. The church was decorated by them with balloons and paper cut decorations; and they led the service today. They sang; the primary kids danced and the juniors and seniors performed skits. The church had lunch together. It reminded me so much of my own childhood days. So, as I sat for tea, I thought of a quick doodle..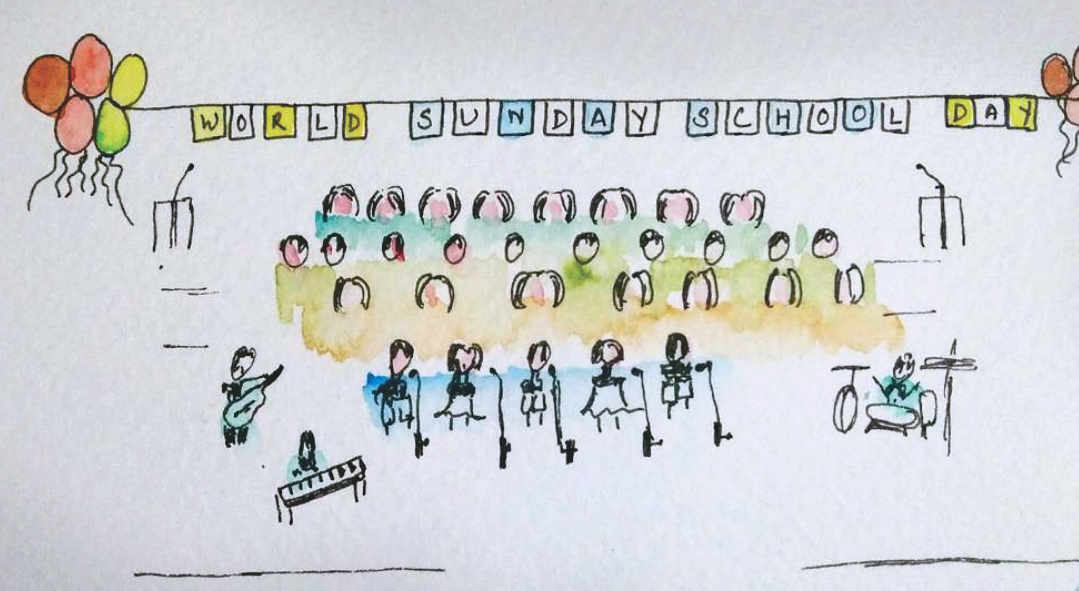 I did a quick sketch of this clump of grass with dewdrops in the morning before going for the church service. Early November is the time when I love walking barefoot on the lawn. It's not too cold and it's supposed to be good for health. So, I got up this morning and sketched this clump. We returned just sometime back and I added a bit of colour. But if I manage, I may put up one more post today. It's World Sunday School Day today and the children at our church put up such a wonderful service.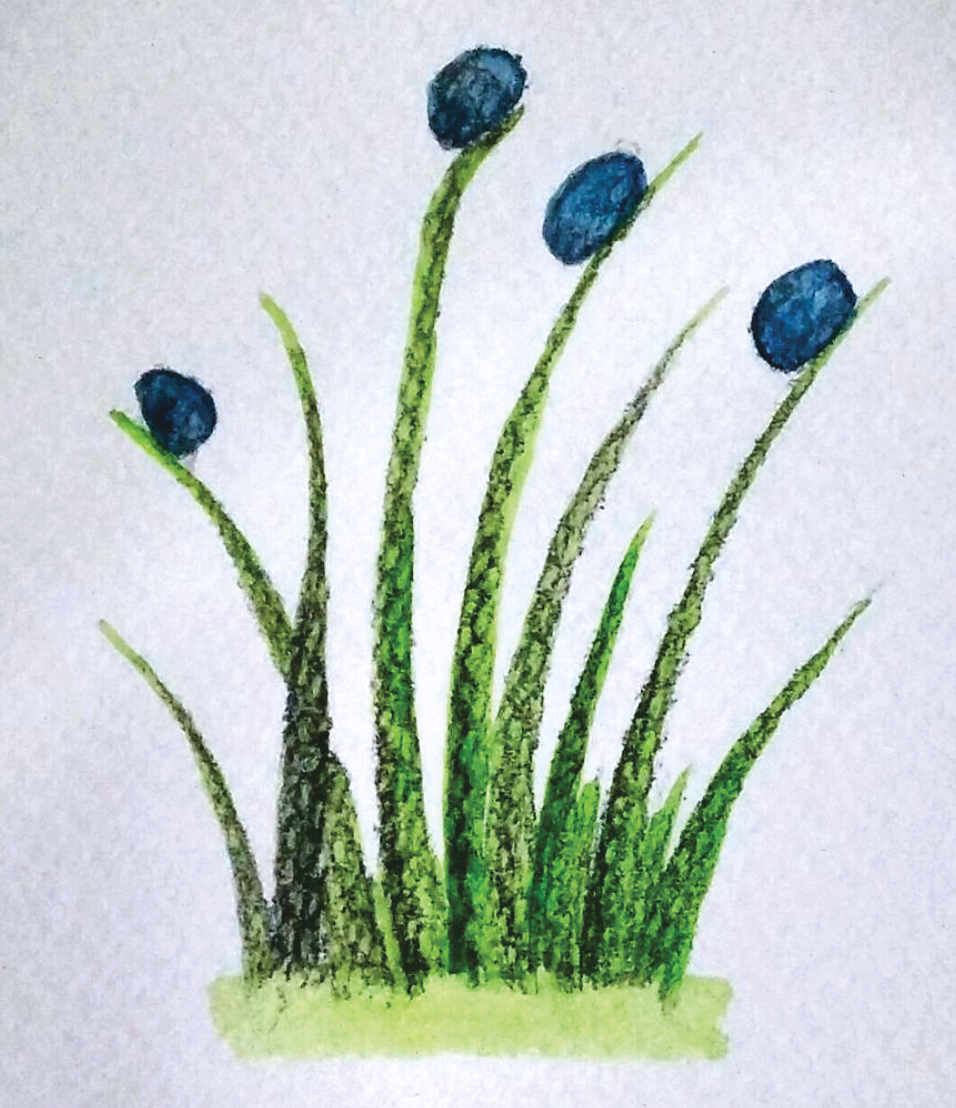 Remember those days when we used to station ourselves at the bay window and keep reading. Mom used to be so angry. All she could get out of us was "five minutes" as if we could finish a book in five minutes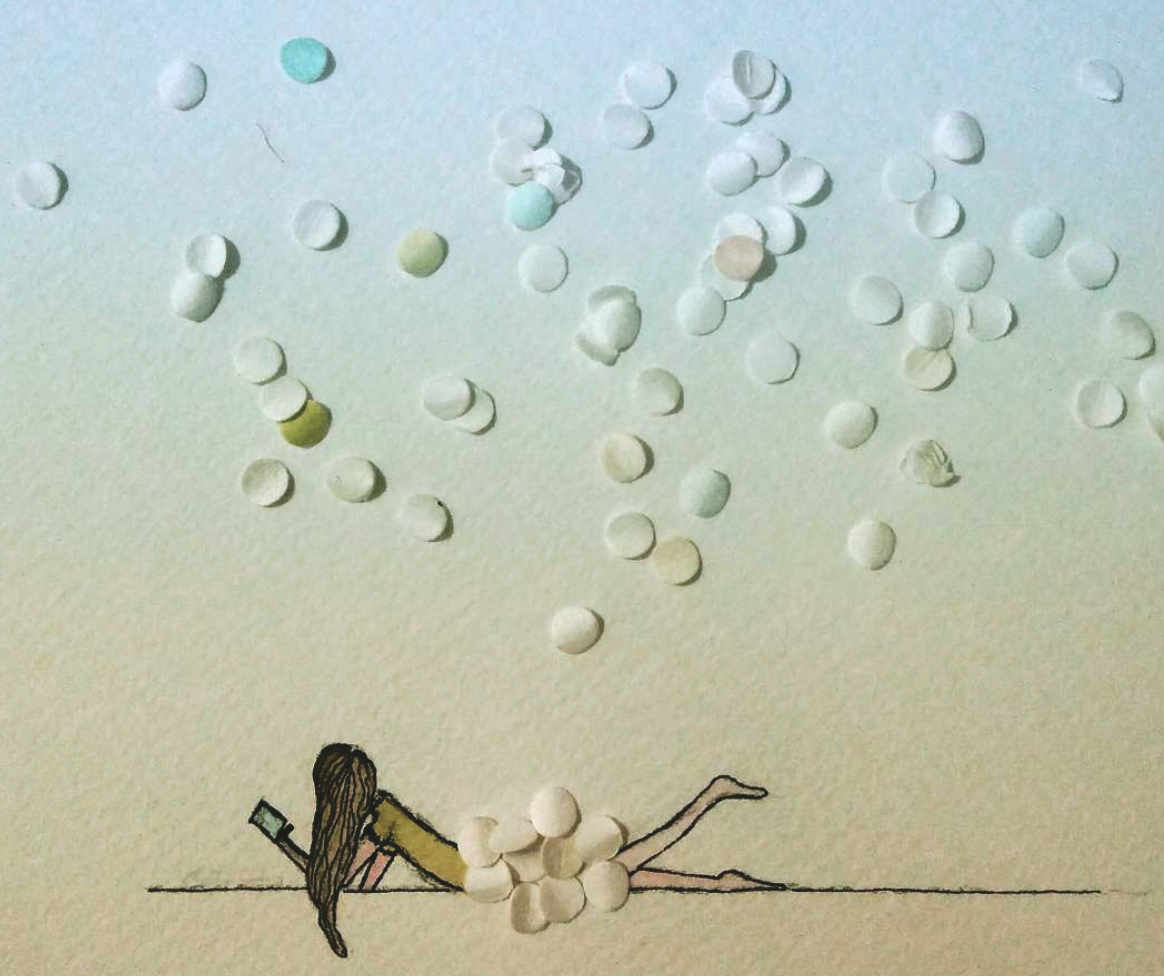 How I fell in love with cabbages is a mystery even to me! Cabbage soup… Yum… We boil it, pickle it, roast it, toast it…just chop in salad or coleslaw… In the village we loved picking them from the vegetable patch… O' I miss it so much. Anyway, I will be going to my village towards the end of November and my mom says the cabbages in our patch would be ready by then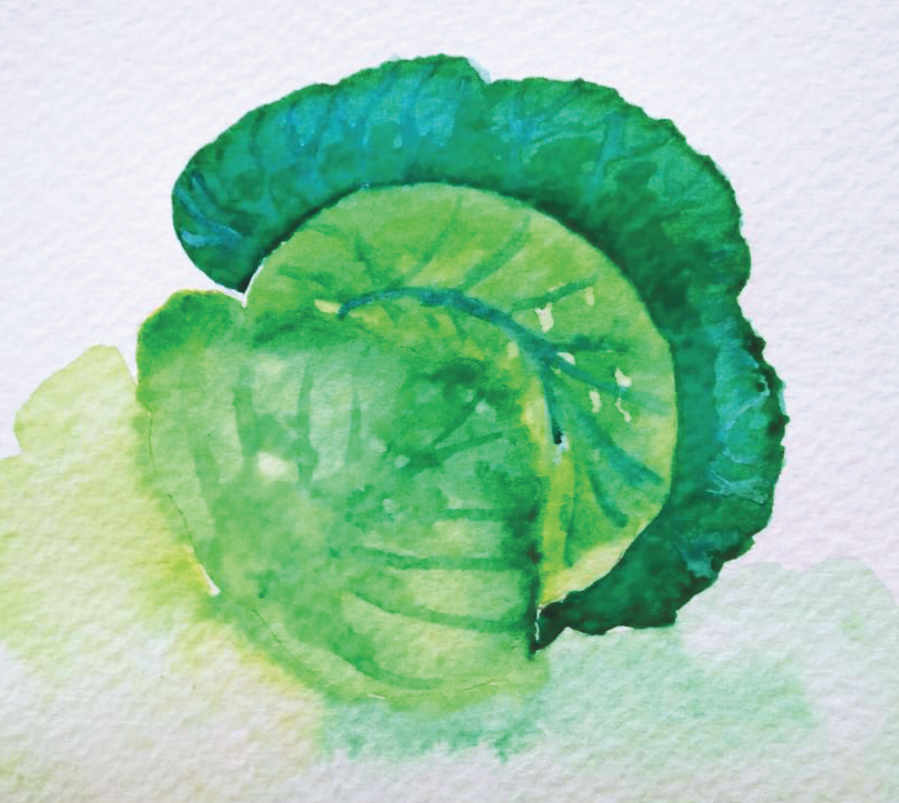 We are all squirrels? Winter is coming and just like squirrels and beavers prepare for winters…. Book lovers too get ready for the best season for reading. While there is no specific best time for reading…my personal best is the winters and especially afternoons post lunch. Here in India we usually have lunch around 1. Again, it varies like back at home in Nagaland, we eat lunch at 7 am.
Well, post lunch, there is no greater joy than to find a corner where the mild sun falls upon the feet and get lost in a book. So, I am also rummaging through my book collection and picking out my all time favorites… There's so much more, I just ran out of space while sketching ?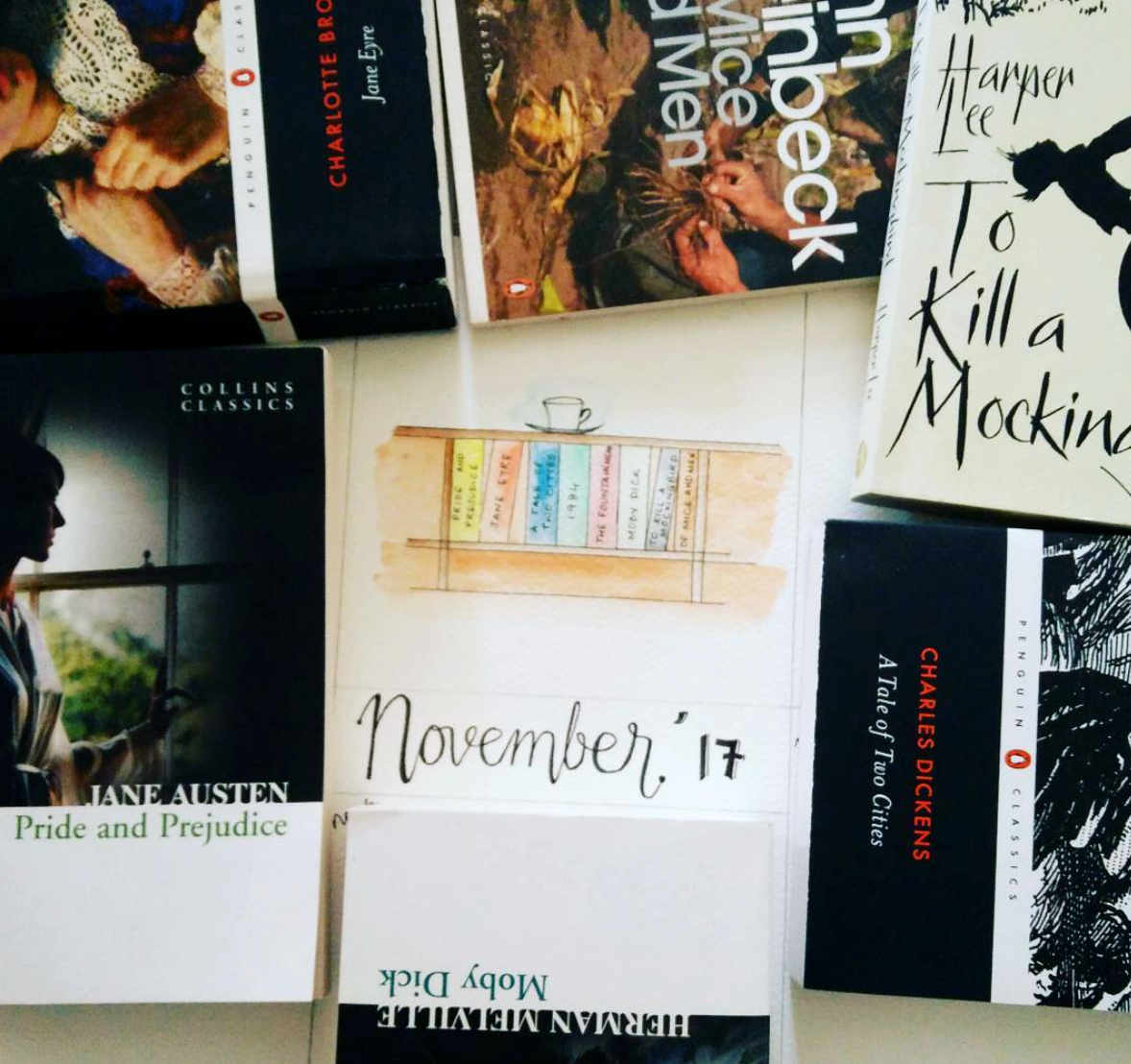 A little piece of me… The story: In 2012 I had moved to a place called Durgapur in West Bengal where I stayed till 2016 April. It was the first time I was living all by myself in a separate house. It was here that I got my first own pet – a female Labrador "Maggie" and it was here that I began my own tiny garden. Therefore, leaving it was a very emotional affair. I still remember vividly that my husband and I were to drive my car all the way to Assam (a distance of about 1500 km); and I kept a few cuttings of the lucky bamboo (Dracaena) and golden pothos in a bottle of water and brought them with me. I had to give away all my plants to friends and neighbors. Considering, golden pothos and dracaena are pretty easily available almost every where, it was crazy carrying it all the way, but I felt I was carrying a bit of me. Well, they have now grown a lot and I keep cutting and putting them in water. A couple of days back I was again cutting them when memories flooded in.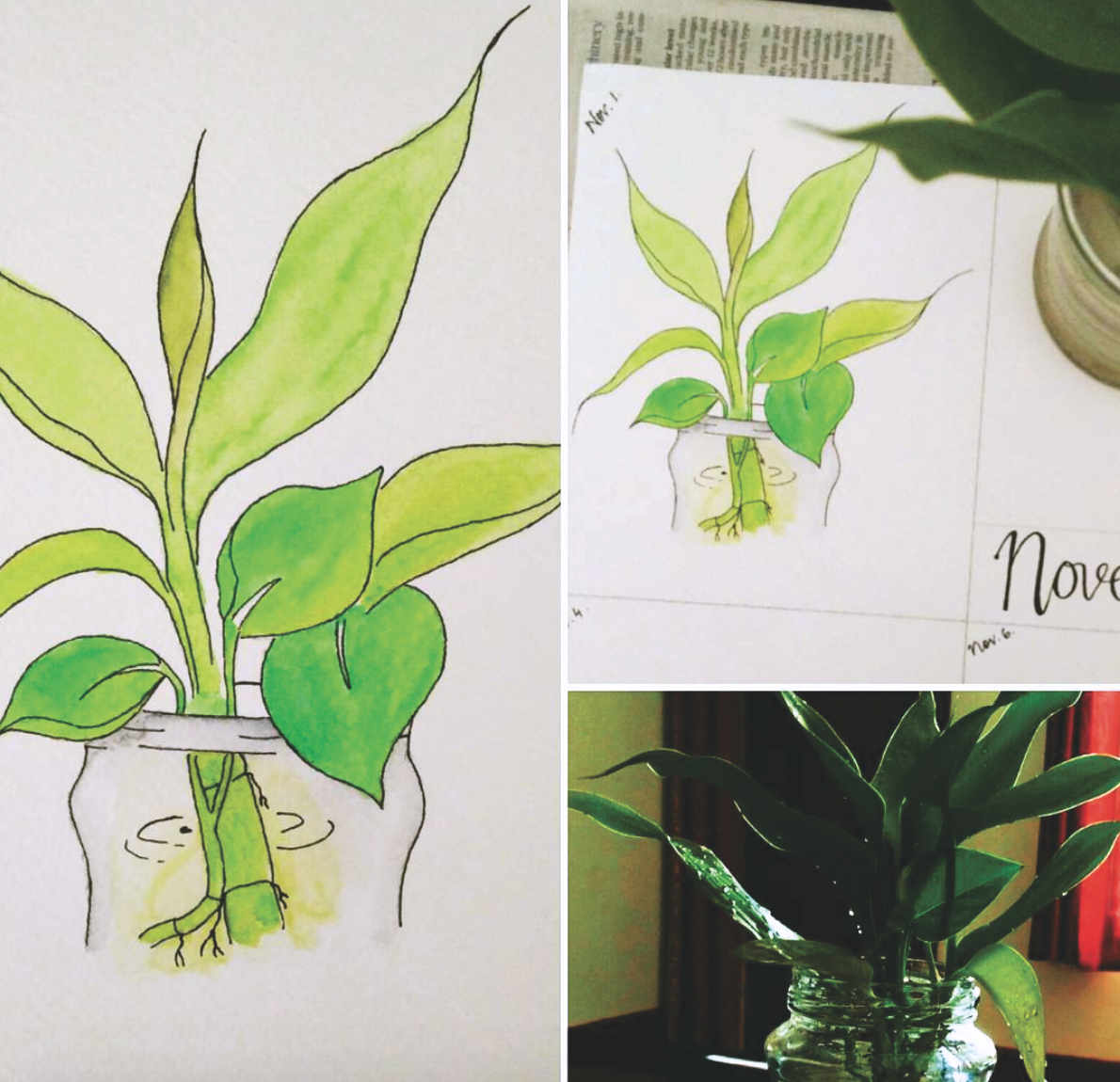 Janet; USA
I bought this balenciaga wallet in El Corte Inglés department store in Madrid in 2009 when I first arrived for my one year of teaching English. Today was our last day of Chris Zorn's Joy of Watercolor class where I had to paint this object of affection. All I'm feeling is gratitude tonight.

Melanie; NZ
Hamilton Gardens Destination Playground. Meeting up with my cousins here a little while ago, for a much overdue catch-up, with them and with their kids too. This playground was opened on 15 December 2016, so not quite a year old. Love the layout, and theme. Been working on this one for a little while in between other projects. And finally got it finished in time for this months rekindle memories. And the first sketch in a new fabriano sketchbook.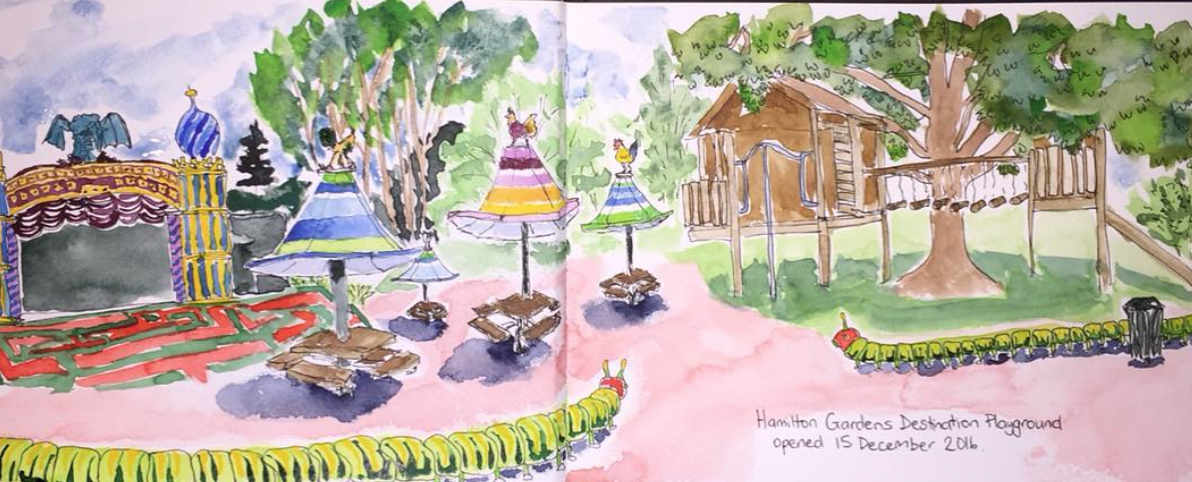 Kate; USA
MOST of my journal sketching is memories.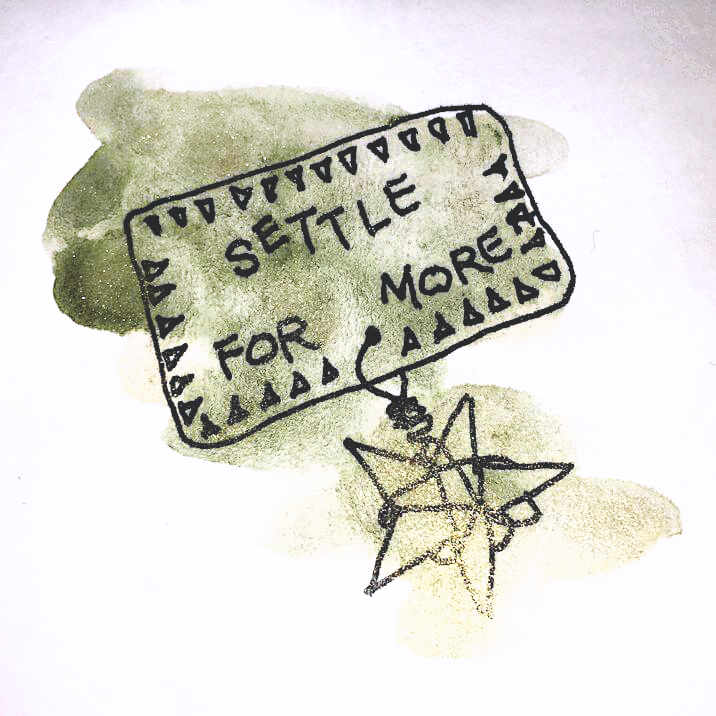 Memories of Elsa Mae Smith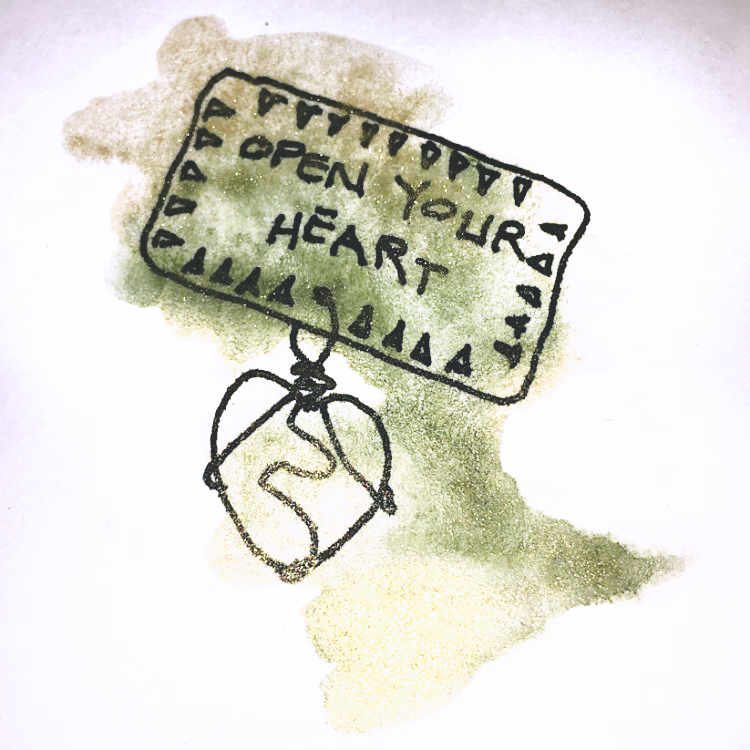 Ros Selle; Philippines
I made this when I was in high school as a gift to my grandma. She passed away last year and I miss her so much.

Pamela; USA
One of the views from the cottage we stayed in on our summer vacation (Eastport,Maine)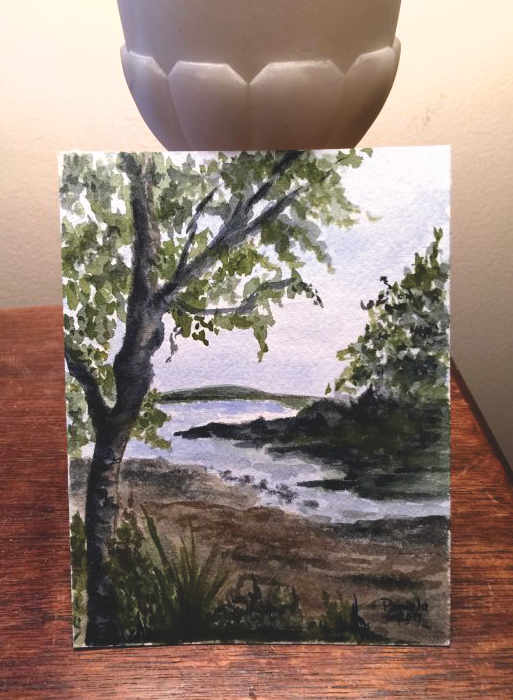 Rekindle Memories will happen again on the 1st to 7th of December. If you're new, this event is about treasuring each memory (past or present) by remembering and appreciating life in all its wonder and beauty through sketching and painting on-location wherever we are in the world.
Here's what to do:
Every first week of the month, we will all create one (or as many!) sketches/paintings of our lives that has captured our interest.
We will tag our artworks with #rekindlememories and the country where you're from (i.e. #singapore).
You can post your artwork anywhere you wish in social media. Please don't forget to use the hashtag #rekindlememories so I can easily find your work. A gallery of stories will be created to celebrate the inspiration of art made from around the world.
You are welcome to create and share sketches even if the event has already finished. If you wish to be with other Rekindle Memories artists, please join here.
PS* We are slowly growing! If you guys know anyone who would like to take part in this challenge, please invite them along! :)
PPS* Jenn Miller has written a comprehensive article about how to sketch. She gave 15 tips for better sketches that I find very useful when we sketch our lives. Please enjoy the article here.