I admit that I am not often the first to initiate conversations and meet ups. The introvert in me prefers to work alone or be with someone whom I know for a long time. But I know that as an artist, I should get out and connect personally with other creatives.
But all that has changed when Momi Airees messaged me. We "met" through Instagram and she was also the one whom I commissioned last year to print our wedding invitations using her unique handmade papers. Talk about social media serendipity! Anyway, I was excited and nervous because I don't know what to expect when we finally see each other. I don't really know what to share. But I had one thing in mind and that was to make art together and…eat pies.
Momi Airees made everything comfortable because she was bubbly and easygoing. She was way older than me by age but to me she didn't age at all since she laughed a LOT. We got to know each other better over delicious sweet pies at a warm cozy creative cafe called Windowsill Pies.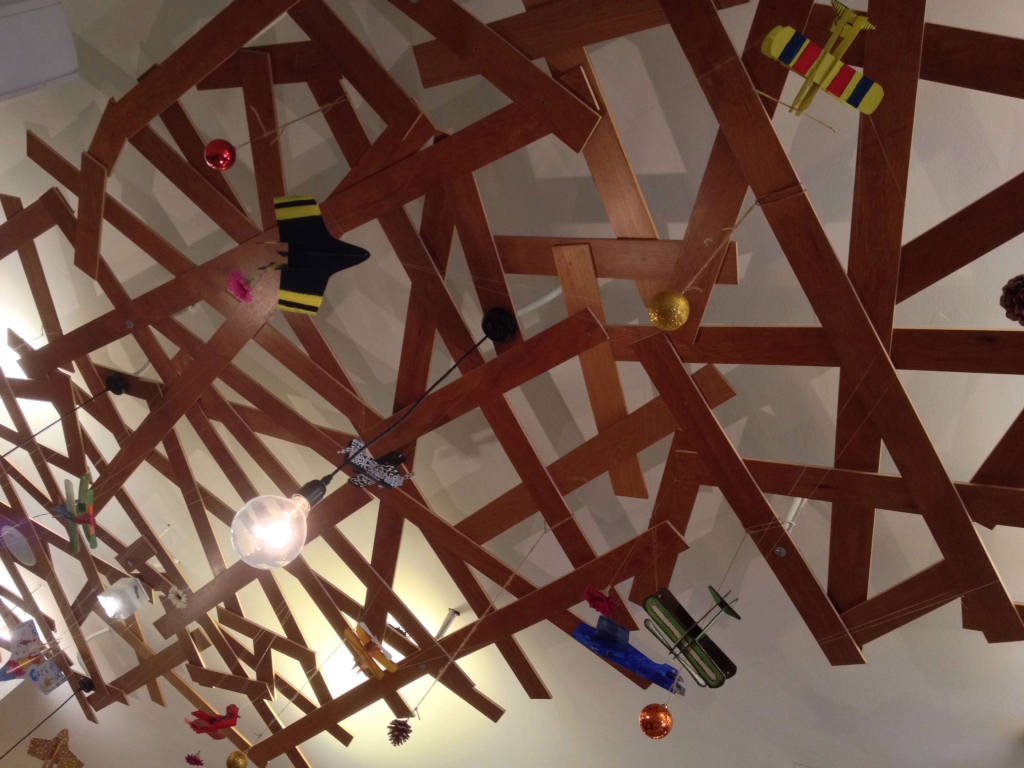 Pumpkin Pecan and S'Mores Pies (yum!)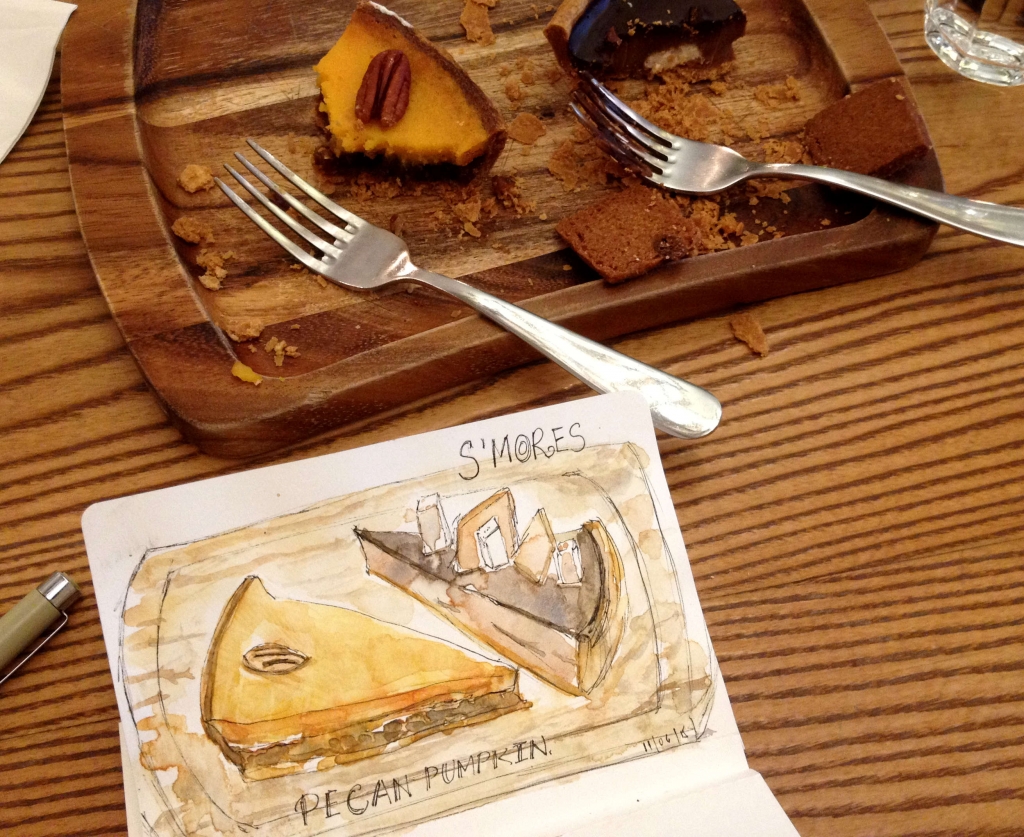 Sketched the pies and wished I can eat the drawings too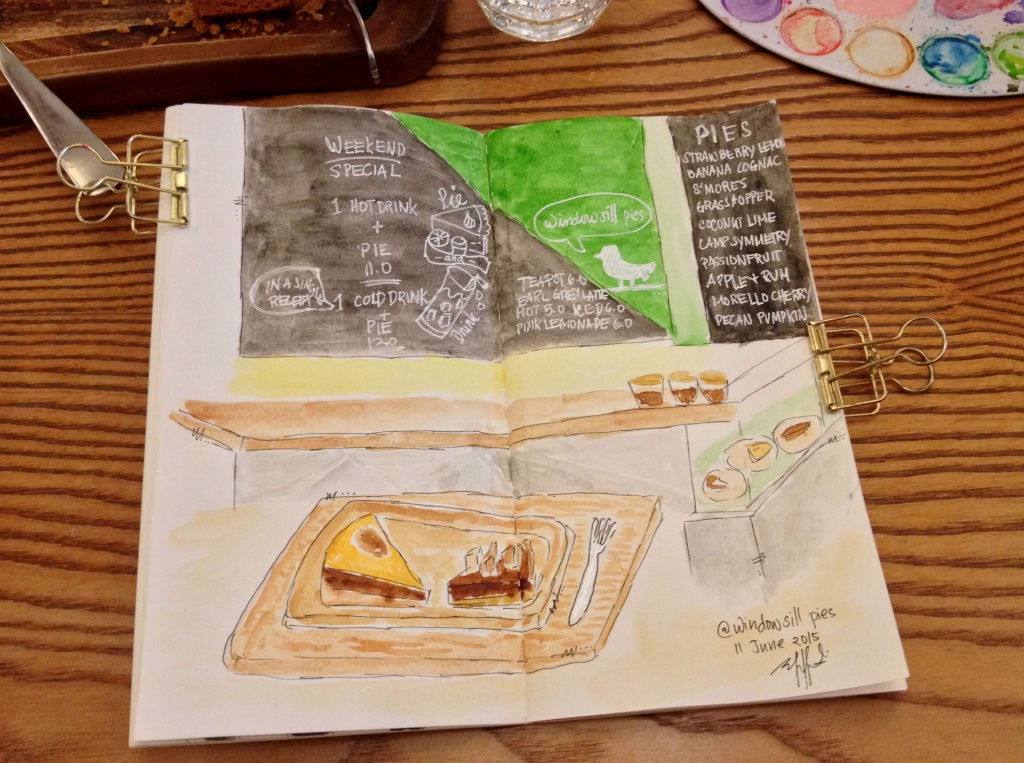 Momi Airees' sketch of pies and the cafe counter with her lovely handwriting
Momi Airees has been ingenious all her life. She is full of juicy ideas and prefers to explore and create rather than daydream and wonder. She didn't give up on her creative journey amidst the protest of her parents. I learned from her that it is never too late to master something. The proof was that she used to draw stick figures but she studied how to draw portraits online and eventually began to draw a storm of her very own custom portraits.  She creates beautiful handmade things with love using mixed media art. She can turn the most mundane thing to an extraordinary piece of art that is sustainable. When she showed me her handmade collage paper wallet that is tear resistant, I was amazed at how strong it was given that she has been using it for two years already. I told myself I want to own one of her wallets when I get home soon.
From that moment I know I wanted to meet many more artists in the future simply because of the shared stories, ideas, art materials (!), inspiration and creative energy. Even if I know I will listen more than I talk but it's a good start. :)
*Get to know more about Momi Airees' creative journey here.