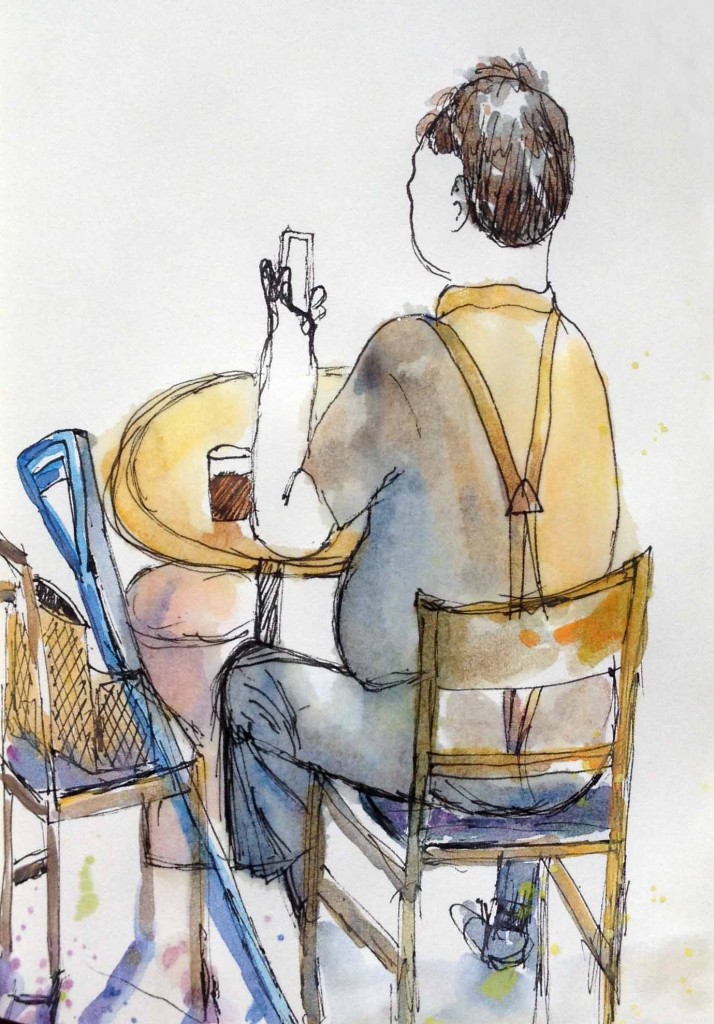 "Old Man at Cafe" pen and watercolor on sketchbook
What is your routine? Do you have one? Isn't it cool to know other people's routine? I do.
I recently stumbled on an article about the Daily Routines of Famous Writers. It is interesting to know how creative people organizes his or her day and what they do with the little time that they have. It fascinates me that we all have our own daily routines and although there might be similarities on some, but I believe no two persons have the exact same routine. We have our own preferences, life, rituals and habits. All of these we weave into our daily existence.
My routine is to wake up early because I work best in the morning. After a quiet prayer of thanks I proceed on self-care. I do my exercise and breathe into the cool air of the morning. I spend quite a while in prayer to God. Breakfast of egg, bread and oatmeal before I proceed on my morning devotion of Bible reading. Then I start my work. I paint and sketch along the busy line of brainstorm and tasks. An occasional rest, lunch and afternoon snack is important. The evening I spend it on family dinner and bonding, book, prayer devotion and finally a good night sleep.
I thank God for another year. I entrust my life and everything to Him. To me, a new year is synonymous to God's constant mercy and grace–always fresh everyday.  Nothing is impossible with God.
"Seek first the kingdom of God and his righteousness, and all these things will be added to you."
(Matt 6:33)
Hopeful New Year to all of you! And may you create a routine that will bring you closer to the Almighty.