It is a great experience to gather with fellow brother and sisters in Christ to make art. It might be intimidating at times especially when others are better than you but let not that stop you from joining and being part of a community. As for me I just want to listen to stories, perhaps learn something new, and paint!
First they asked us to draw one another using our non-dominant hand. Some laughed and even had to apologised for the "bad" drawing. Surprisingly though everyone's work was unique and wonderful and even better than using their dominant hand. I think it's because we were concentrating on the person we were trying to draw.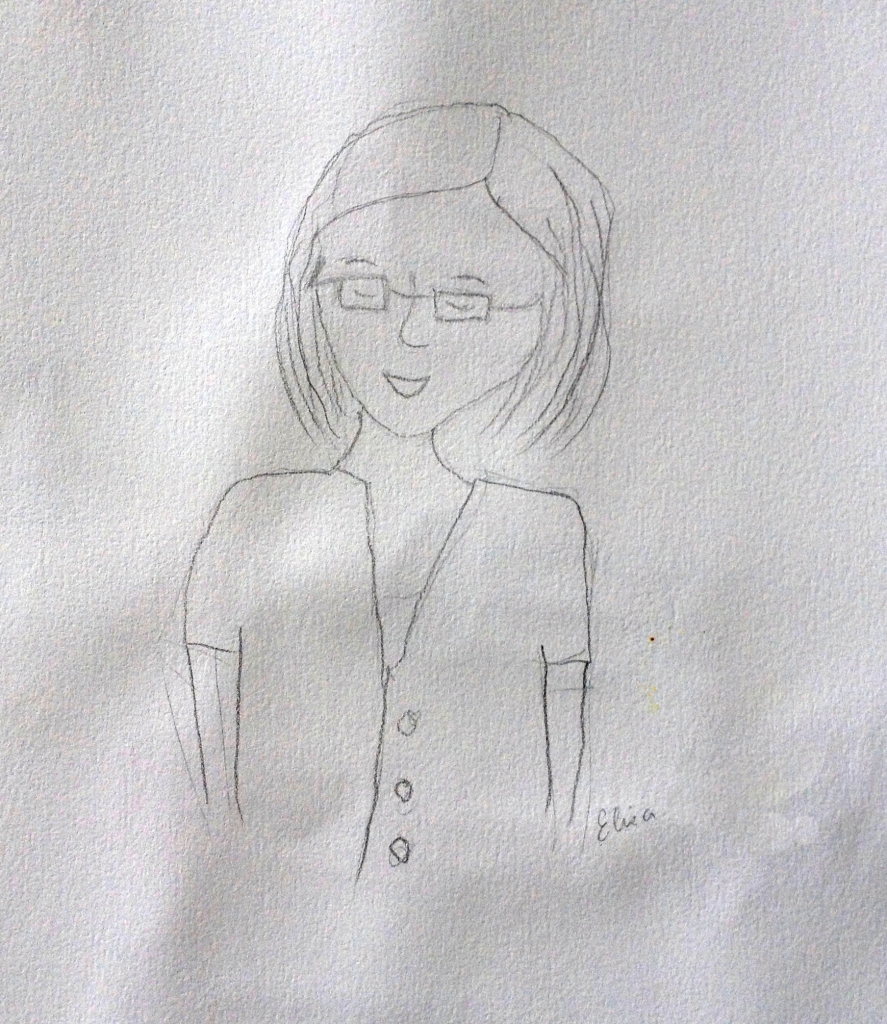 My attempt at drawing Lyka
An orange still life was set on the table and we were tasked to sketch and shade it. Well I'm not very good at shading and my orange looks like kiwi (too lazy to erase) but I learned from a fellow classmate that we can use stippling to create textures. Below they added a bottle of wine and an apple and we were to color it. Still learning to shade in one direction. I enjoyed seeing different colors on the object because of the light.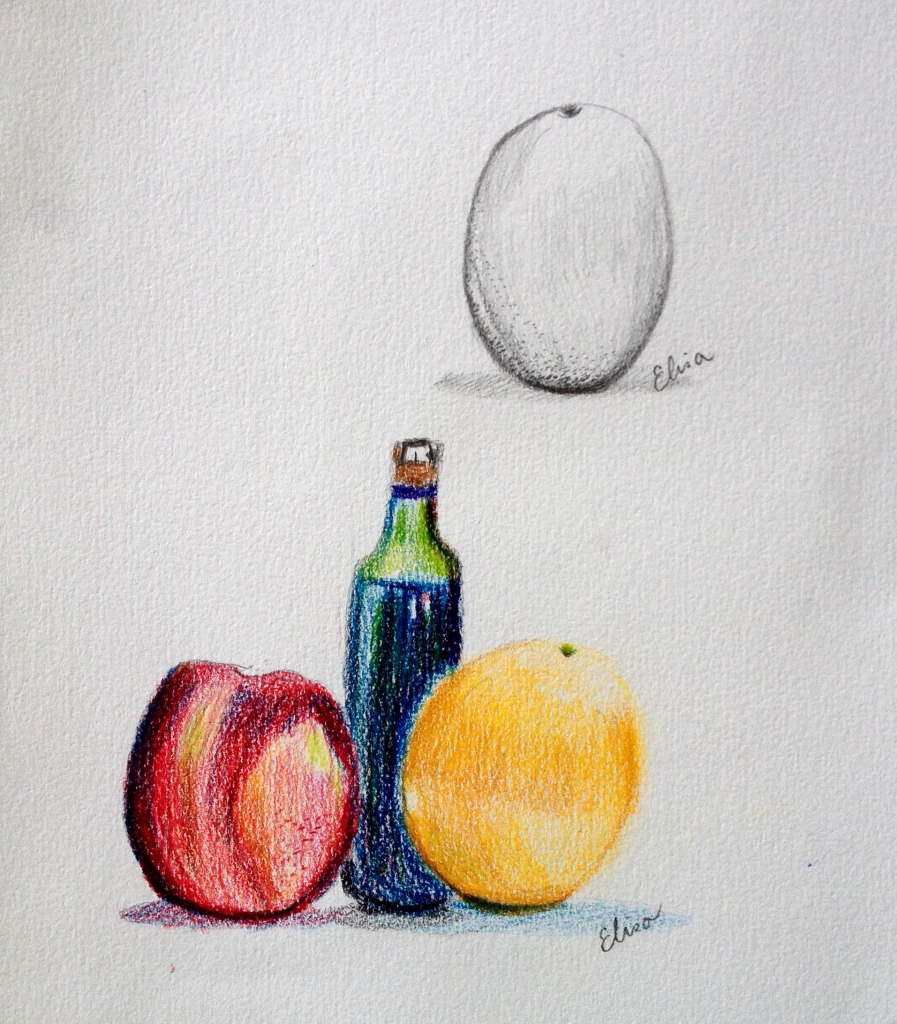 Still Life in color pencil
Music was played and we can paint anything inspired by it using watercolor. The music sounded peaceful and calm to me and I can sort of hear water gushing forth. I started by wetting the paper and painted everything wet on wet. I tried a bit of dry brush and splatter for the sand.
Rushing Waves
The same music was played and we can either improve on our last painting or paint a new one. Of course I prefer to paint another one but had no idea what so I just wet the background and painted warm and cool colors and added a bit of salt. I was thinking of galaxy but eventually field of poppies came to mind.
Poppies Field
Thankful for this open door in our church to be able to use the gift that God has given to us to glorify Him and to serve others.