We have been experiencing rain for almost a week, thanks to the typhoon named Falcon. It brought us strong rain and gust of wind causing floods everywhere, small tornado in some places  and leaving a lot of people homeless and missing. It's a sad state whenever nature suddenly strikes. It leaves us powerless that we can only pray.
While the rain pours, I have been busy with my Sketchbook Project. And since it's Friday, it's a perfect time to share these with the Paint Party Friday artists and everyone!
I created this art without any thinking and this is what I have produced. I realized that this is not something that people can understand therefore I am still proud  knowing that I don't have to please everyone.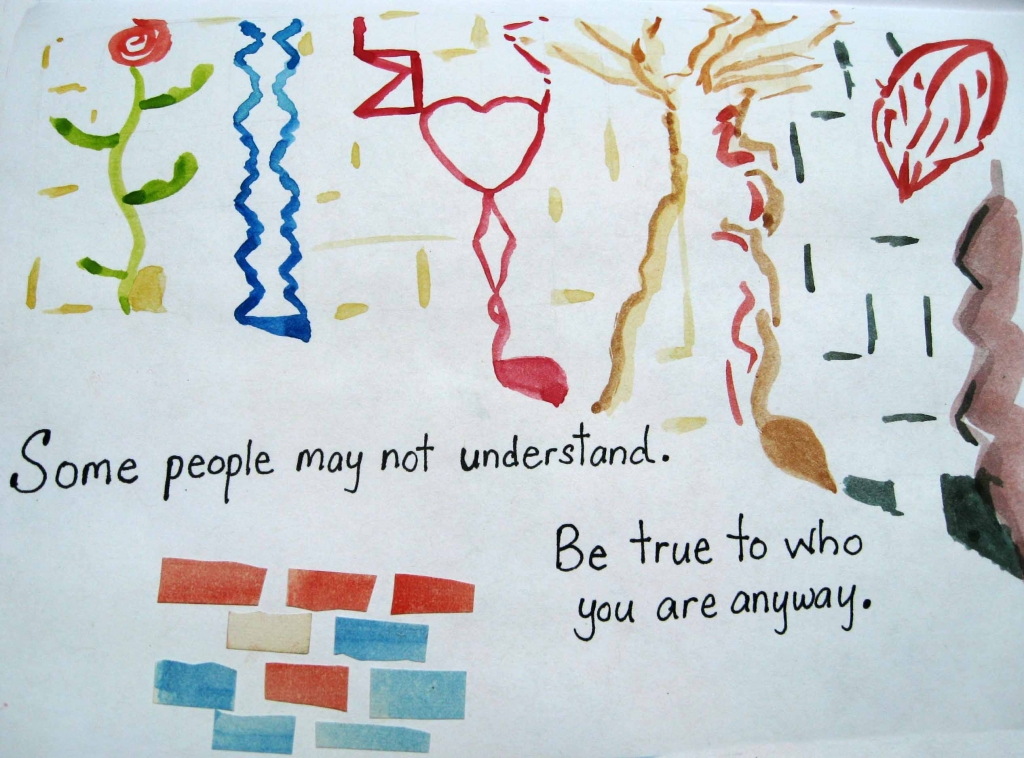 Reading comics can be relieving especially when it comes to my favorites. I love to draw them! What's yours?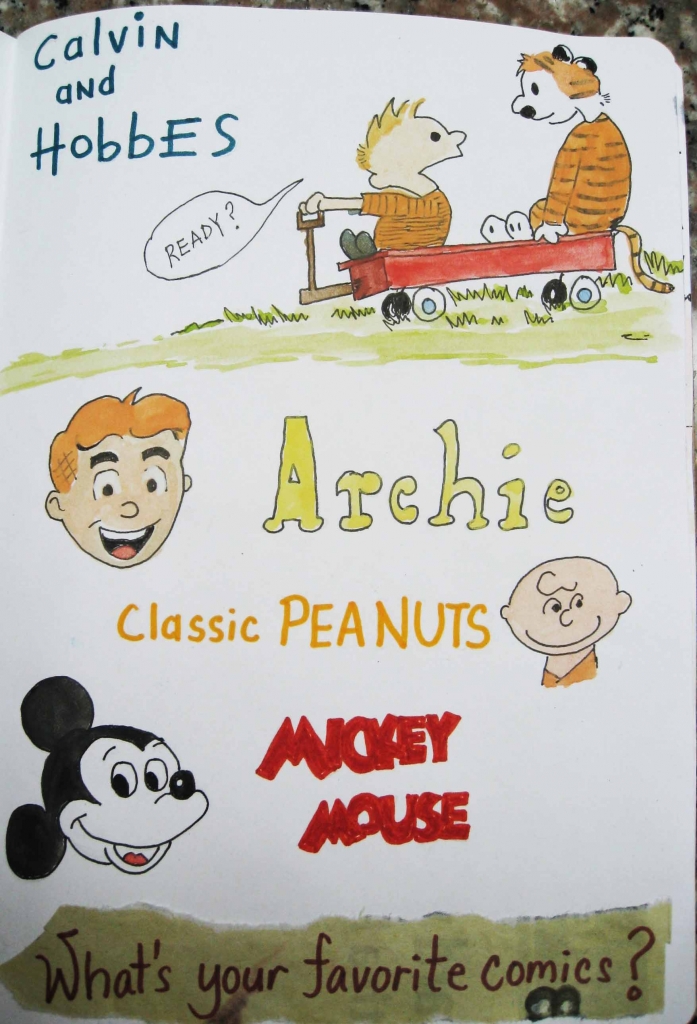 Since it's raining, I find all sorts of inspiring words and had a beautiful rain thought: If it's raining with words and wisdom, we wouldn't need an umbrella.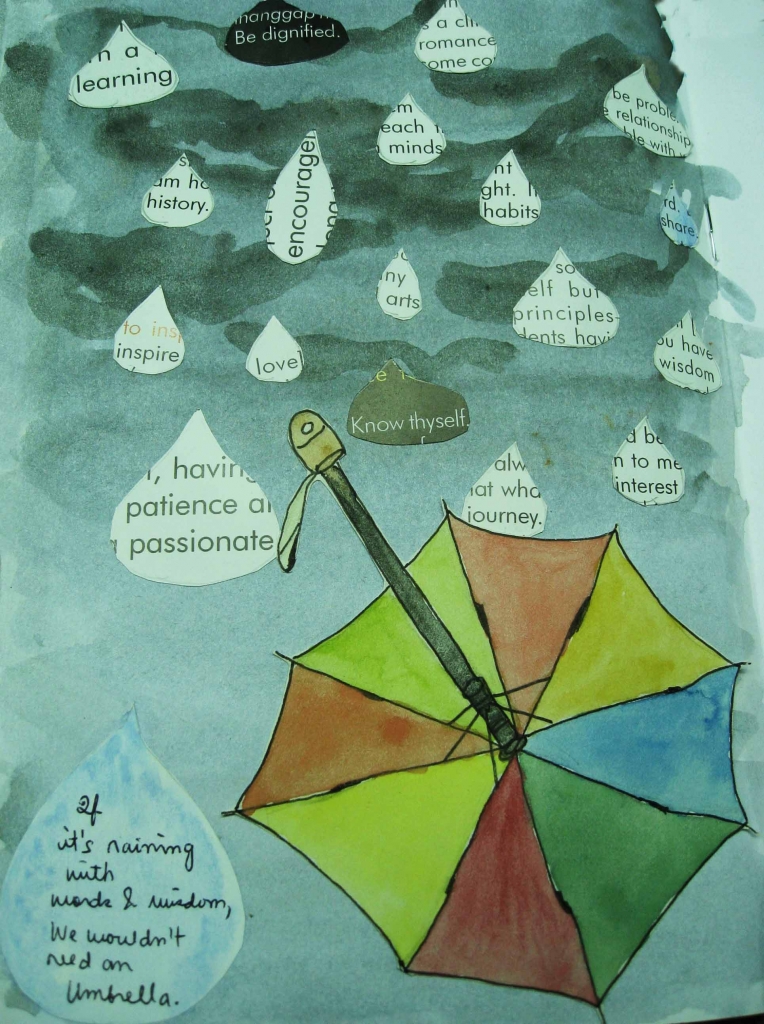 A lot of firsts wouldn't happen if we don't make that first move, take the first step or make a decision. I have always love the quote, As we grow older, it's not the things we did that we often regret, but the things we didn't do. It might be scary at first but it will always be either a rewarding experience or a rewarding lesson for us.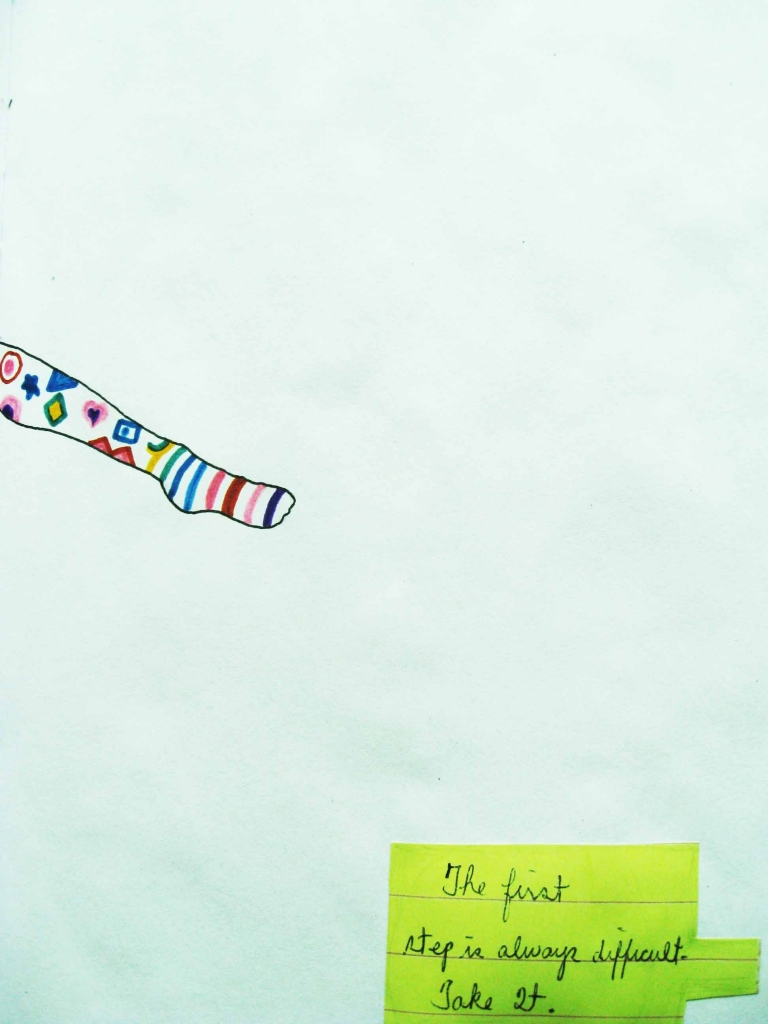 I hope you are all having a great weekend ahead and please check out our fellow artists sharing their work at PPF!
PS* Your prayers are important, please pray for Philippines!