I have never written letters on behalf of strangers before. I was so excited to hear about Snail Mail My Email (SMME) which "is a worldwide community art project where volunteers handwrite strangers' emails and send physical letters to the intended recipients, free of charge."
This is their 6 and last year running it and I am thankful to be a part of this endeavor as a Letter Artist. Last week, SMME invited people around the world for email submission. I received three awesome letters to handwrite.
The first one was short and sweet with a request of ninja turtle doodle. Instead of just drawing the character, I made it come "alive" by drawing it big, painting with watercolor (seasoned with salt!) and cutting it out.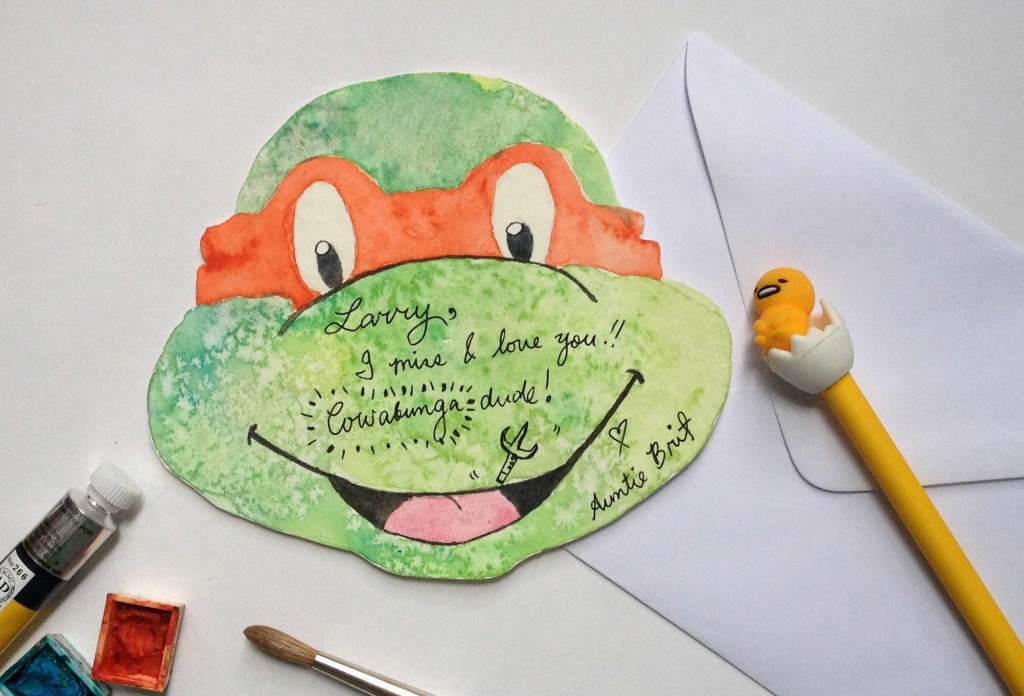 The second letter was the longest and the most challenging that I have received. I had the option to draw whatever I want but her words were rich in imagery which I can use as inspiration. I started splashing watercolor wet on wet in a circular manner and then I wrote and drew graphics in a spiral way. I had so much fun with this letter!
The third letter was from a fun and sweet daughter writing to her parents. I wanted my design to be simple yet colorful. I incorporated graphics inspired by her words. I always start with the overall design before adding more details. I hope her parents will be surprised!
During the process of writing letters for SMME, I have learned 3 things:
Saying yes to new challenges might be scary at first especially if I don't know what to expect but taking that first step is like saying I am welcoming the learning and the great experiences this challenge will be bringing. It's always worth it.
There is a lot I can do in 15-30 minutes. There is always time for everything when I actually make the best use of time.
Often I don't really know what I am going to do but I have to try and test out my idea. If it doesn't work, set it aside, make another one and learn from it.