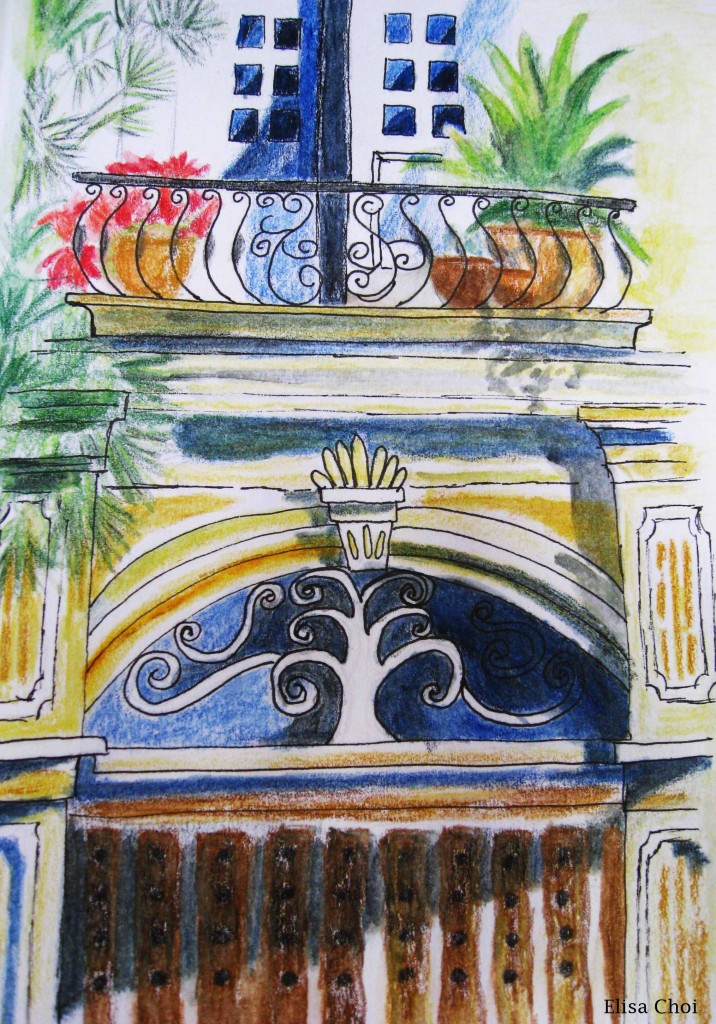 I fancy architecture. I draw this piece from the cover of my watercolor pencil case. I am studying tone in colors and thought I could apply the concept in this drawing.
I color this with Derwent watercolor pencils. You can see how the light and shade (tone) are created on where the sun and shadow hits the different parts of the structure. To make a tone darker, I learn to add black + the original color varying the intensity with the former. To achieve a lighter effect, I add more water.
I love the vividness of the colors. I love how a little black can create a whole range of tone that makes a drawing three dimensional and more interesting. What I am aiming to achieve next is to make drawings as accurately as possible.
I am sharing this on Paint Party Friday and hope you might learn something. If you have additional lessons or experiences to impart about tones feel free to share them in the comments. I love to hear them (and respond)!
 I hope you all have a great day! God bless everyone!