We don't have fall in our country. But I am celebrating Fall with all of you who are experiencing it right at this moment. I love the glorious colors and the shedding away of the old. Nature is beautiful.
Inspired by fall again… I painted Medley of Red Orange for a friend who is hosting her baby shower this Saturday.
I cannot describe the freedom I have felt while working on this painting. Imagine dripping, splattering and engulfing of colors with each other. Textures created by salt and Cling wrap. It's happiness in a painting!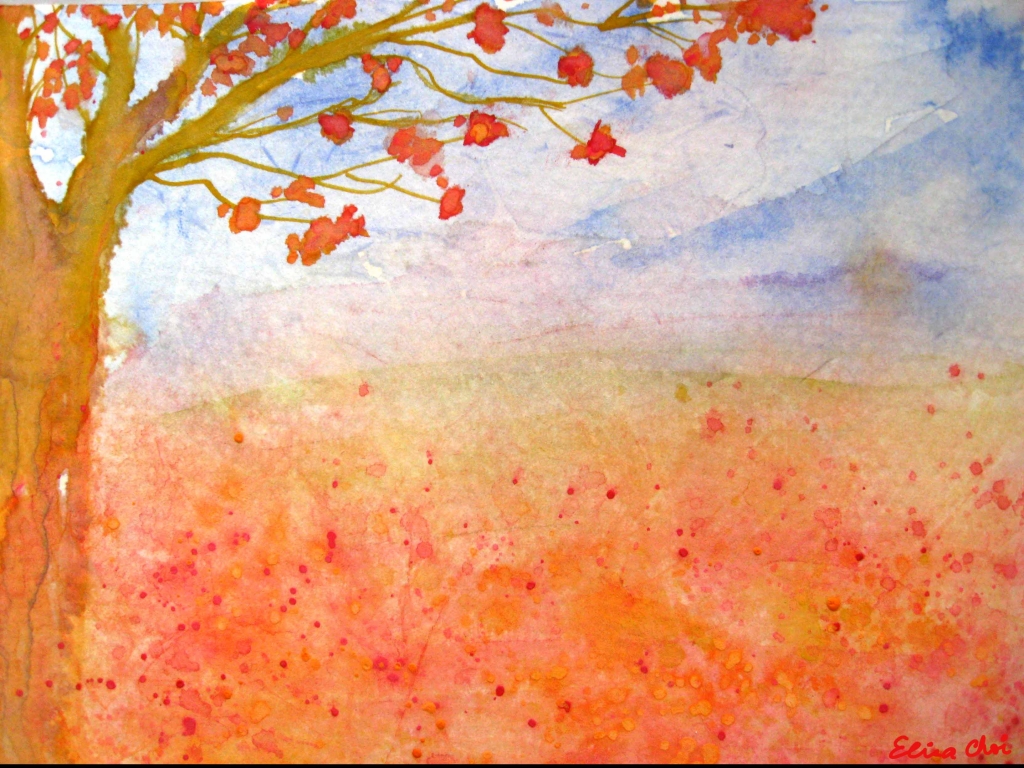 I love to paint trees and branches. I just love it. *joy*