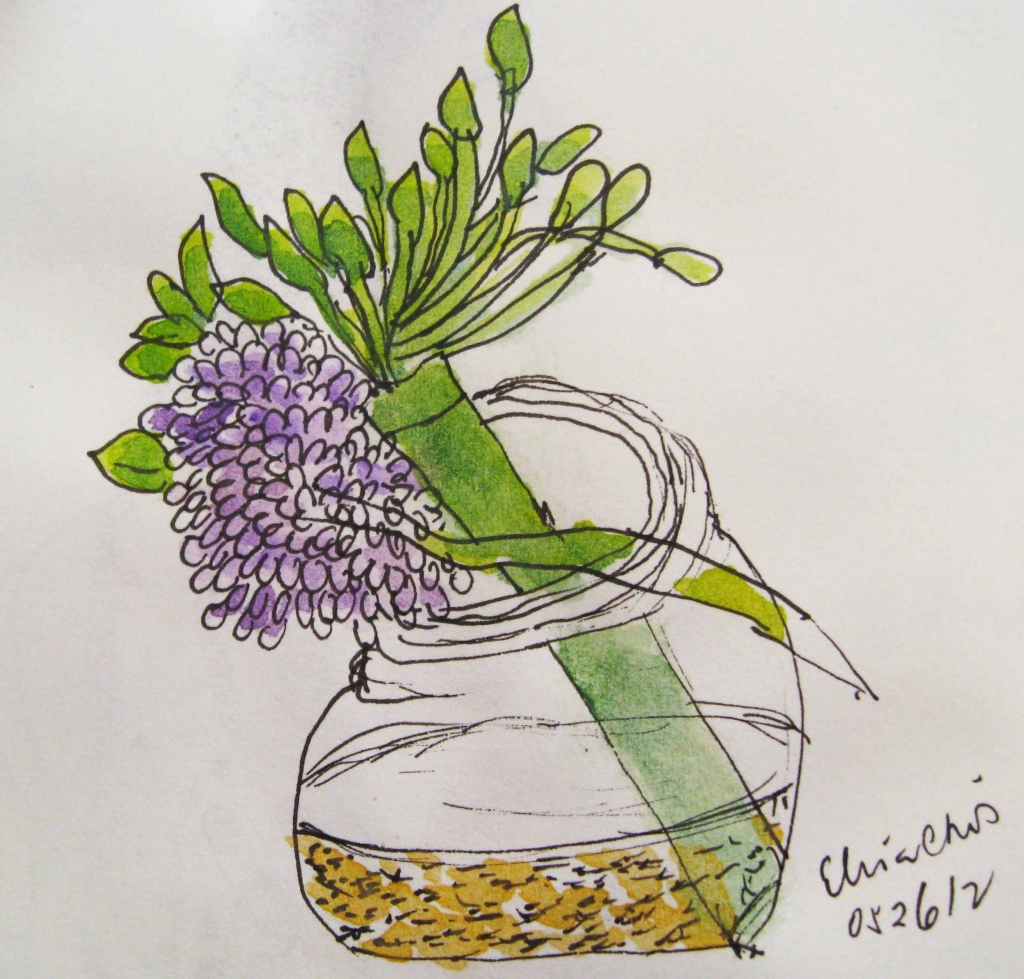 I bring a small sketchbook with me everywhere I go.
Whenever I had the opportunity to sketch, I sketch.
I use a Pen.
And as you can see there are crooked lines and the stem is out of the bottle.
The bottle itself is out of shape too.
There's no way I can erase those mistakes.
And it's perfectly okay.
I use a water brush and the water oozes too much onto the paper. With paint too.
It is a mess and I'm thankful I got some tissues.
The paper is not watercolor paper.
Therefore there were marks beneath the page.
Oooh, how I love times like this.
Time to just sketch then paint.
Have a lovely day folks.