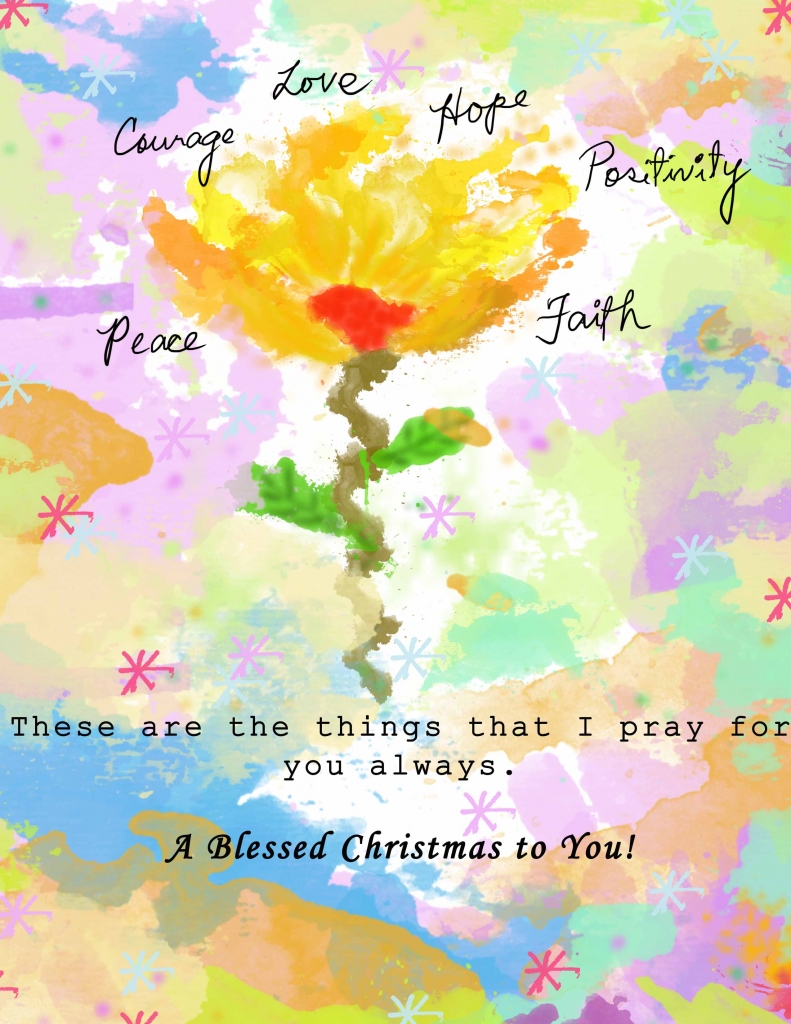 Ever since Harmony Thoughts started last April 2011 it has been a huge blessing to me in so many ways–giving a bit of inspiration to others and in their creative endeavors as well as fulfilling my creative dreams. As a way to expand my horizon but more importantly so to extend some help to our poor brothers and sisters I will be creating one greeting card at a time and selling it for a cause.
I have always wanted to sell my artworks to inspire others but did not have any idea where to start and or the courage to do so until one of my good and creative friend Tel inspires me to make cards, sell it and donate the proceeds to charity. After much consideration, planning and praying I made my first card. However, there will always be challenges and the first card that I have made might not be included (I'm afraid so) due to low resolution. I forgot to change its resolution to 300 dpi thereby it won't look good when printed. Moving on…
The above is a greeting card inspired by a withered flower which I have created in PhotoShop. I learned the meaning of re-purposing through Kat Wright on her Tic Tocc 19. We have to find any object in our piles of junks and make it into an inspiration for our creations.
I did not stand up to rummage through my things but instead I just look around my desk and found this withered yellow flower that my bf gave to me. I love collecting old stuffs and withered plants are no exceptions. I begin creating this fresh flower giving it life then experimenting with various pastel colors. Before I knew it, this piece is slowly evolving into a greeting card. I wrote 6 inspiring words then type in some text below. I added some random snowflakes. I love the simplicity of this card.
My greeting cards are created with inspiration from the things around me and always with a touch of God's inspiration. I hope to be able to make a lot and finish in time for Christmas. All proceeds will go to Project Pearl feeding program.
I am sharing this with Kat Wright–thank you! Please join in her prompts! Also I am sharing this in advance at Paint Party Friday.
If you have any advice or tips on selling or making greeting cards–printing, pricing, materials etc– I would really love to hear about it.
I have a lot of work to do. I hope I can do this. I hope for you and God's support.  Have a blessed week!