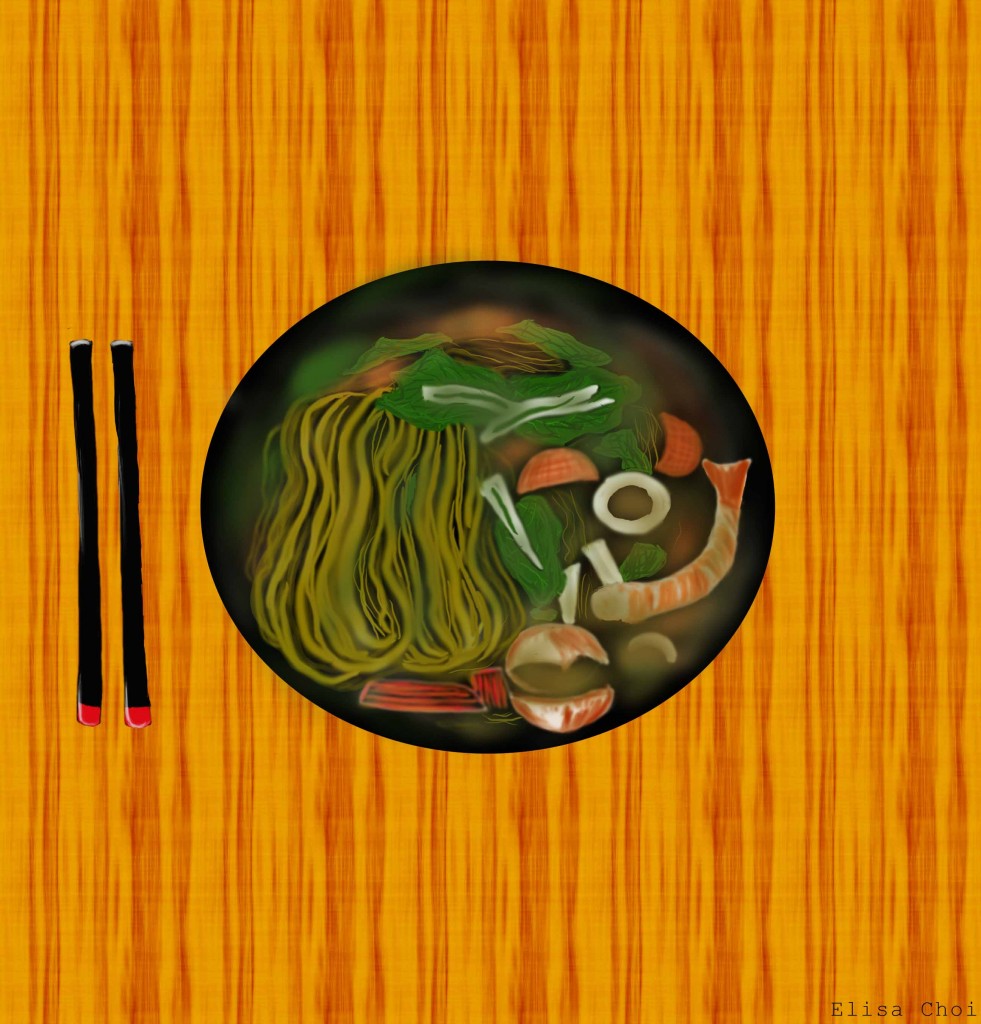 I found out about 100 Illusrations through Diana Evans, a proud founder of this awesome project and an active member of Paint Party Friday.100 Illustrations helps to market and get our artworks out in the world by publishing it into a book. In order to achieve this, it requires the participation of 100 illustrators by submitting their works. The current theme for this project is: My Favorite Food.
I am thrilled that my work is included in the 100 Illustrations. Aside from experiencing my first of having my work published, I get to step up and try my hands on more professional digital art–>that means drawing the food as realistically as possible.
My favorite food of all time is anything noodle-based. I love pasta and noodle soups. This Oriental Noodle Soup is drawn digitally in PhotoShop. I have tried different brushes to achieve the consistency of the soup. Also I use some photos of my previously eaten noodles (yes, I photograph almost everything I ate) and copy its color using the color picker of PS and use it in painting the veggies and seafoods so that I can achieve a more natural color.
Now, who wants to have a taste of this delicious treat? It looks good enough to eat. I can already feel the craving right now!
I am sharing this with you all at Paint Party Friday hosted by Kristin and Eva, thanks guys! Also, I encourage you all to join 100 Illustrations. It's a fun experience and you get to see your work and all those talented artists around the world in a deliciously colored book. It's still a long way to go before it reaches 100! So start deciding about your favorite food and draw! Thanks much Diana!
Have a blessed weekend ahead everyone!