This is my second time to join the handmade craft exchange hosted by Linda Gardner. And this time it's a holiday gift exchange! We are assigned a partner wherein we will make and give each other a handmade gift.
Hello to Nicqui Scott from UK! She loves to cook, bake, knit, sew, make quilts, tea parties and many others.
I wish I know how to knit or make some patchwork but since she loves to cook I decided to buy a blank cotton canvas apron and do fabric painting! It's a first experience for me.
Materials:
1. Blank cotton canvas apron
2. Fabric paints like FolkArt fabric paint from Plaid–they're the best and safe too! I use 3 primary colors plus black and white. I bought them at Deovir at SM Manila.
3. Brushes (watercolor brushes are okay) , palette (I use two to mix more colors), palette knife to mix in the colors, notebook to sketch ideas, scrap paper to test the colors, pencil, kneaded eraser.
Instructions:
1. Pre-wash apron to remove any stains. Iron it to ease the crease for easier painting.
2. Put several sheets of paper (i.e. newspaper, Manila paper, sheets of magazine) on working table to avoid transfer of paint from fabric to table.
3. Sketch my ideas on a notebook and lightly sketch it on the apron.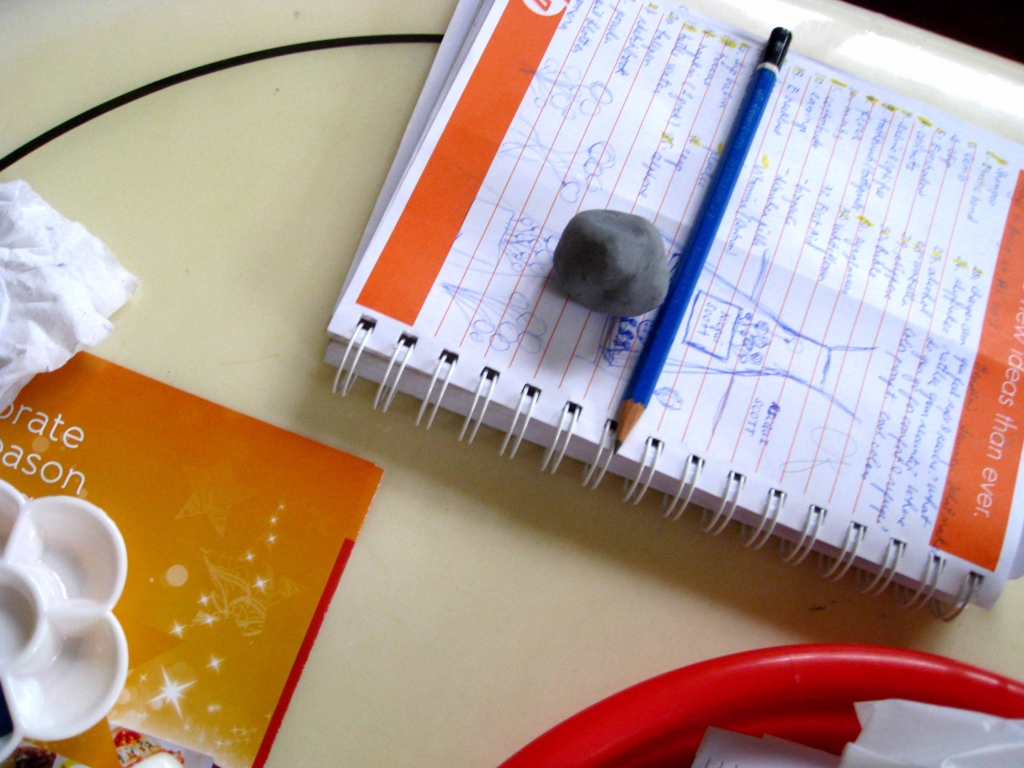 4. Shake the bottles of paint well before starting to paint! Paint like you would when you paint in watercolor.
5. I painted till the night with many breaks in between. At some point I have made a lot of small mistakes like accidentally brushing paint onto the apron. I then transform it into some sort of a leaf mustache (as my bf calls it, LOL). Also you can wet the brush a bit while applying paint but not too much as it would create a light color wet effect on your design which is not good.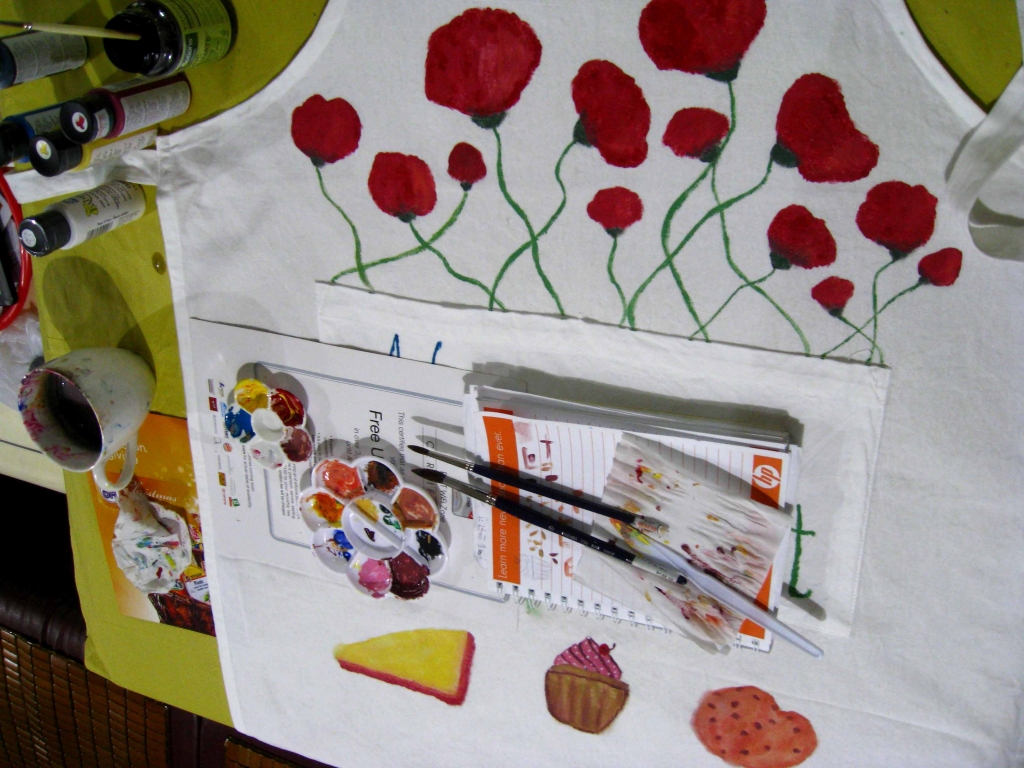 6. Finish up work by ensuring the proper contrast and fix anything that you think needs fixing. Clean up supplies while paints are still wet with soap and water.
7. Allow air dry for 24 hours. Then iron the design without steam for some minutes to set it. You can machine wash after 72 hours in cool water.
—–In detail—–
Poppies in detail
The name of my partner
Sweet baked goods.. (and the leaf mustache!)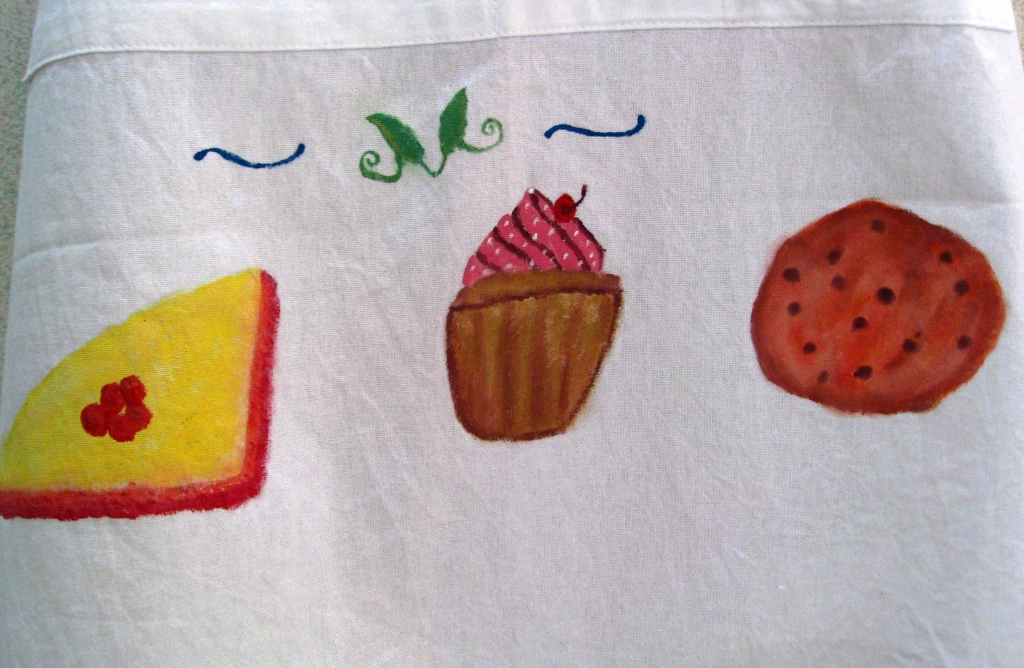 The Personalized Apron for Nicqui Scott
I hope you like it Nicqui!
Joining arts and crafts activities certainly stretches my creativity. The possibilities of making a handmade gift for someone are endless! Imagination is the limit! I hope you enjoy my simple tutorial and make one yourself. Thank you Linda for this great party! Have a great day everyone!