A wonderful 2017 to you all!
Last holiday, I enjoyed moments spent with loved ones. Aside from eating delicious food, playing board games and watching movies, we also made art. I set the table for a painting session with the nieces of my husband, ages 4 and 6 years old. "What are we going to paint?" they asked excitedly. I quickly look around the table and suggested we paint the coffee cups design of the table cover. They agreed. And soon, we also painted pictures from story books and from one's own imagination.
While the older child snap pictures and eventually gone to do something else, the younger one stayed. I was a bit surprised when she chose difficult subjects (see bottom left painting) from the picture book that she wanted to try. And so we did a step by step. I was guiding her along by asking open questions to which she responded while painting. The kids desire to learn inspire me. Making art a daily part of our lives can help us get better and appreciate life more.
Top two and bottom left from 4 year old; bottom right from 6 yr old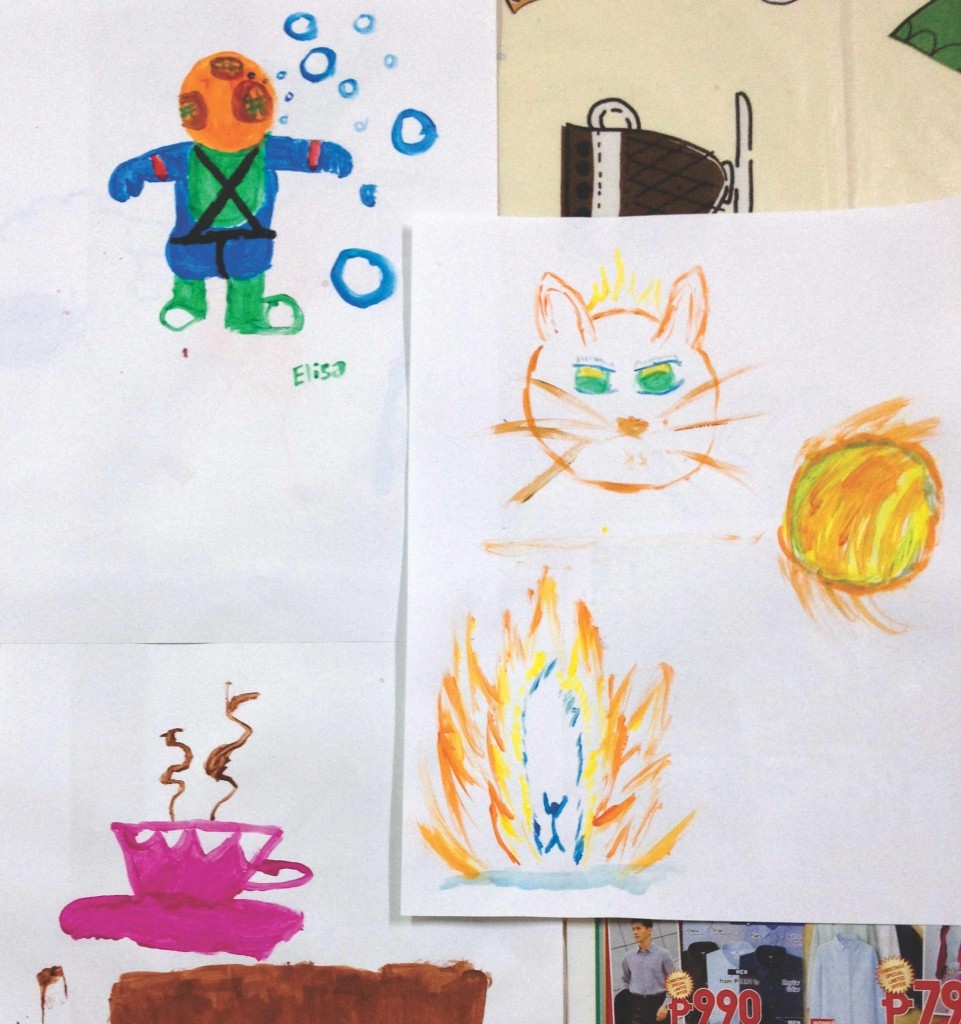 Top from me followed by the fiery cat and all things fire by husband; pink cup by 6 year old
One of my goal for this year is to sketch and paint my life often and inspire others with my story. And so this January 23, 2017 I will be hosting a month of daily sketching and painting of one's life. It's a free online workshop that involves inspiring prompts in helping you develop a daily habit of sketching and painting, savoring your life (and sending some postcards!) Hop onto the Sketch Your Life 2, enroll in the class (if you haven't already) and click on the Community tab to join. I can't wait to sketch with you!