Today I painted fairly quickly. I felt a bit rusty to be honest. You know the feeling of not being able to paint for a week. The thoughts–the fear they all rushed in. However, these are normal because I am painting.
I tried bleeding away the first application of violet but it stays. It seems to stain. Any thoughts?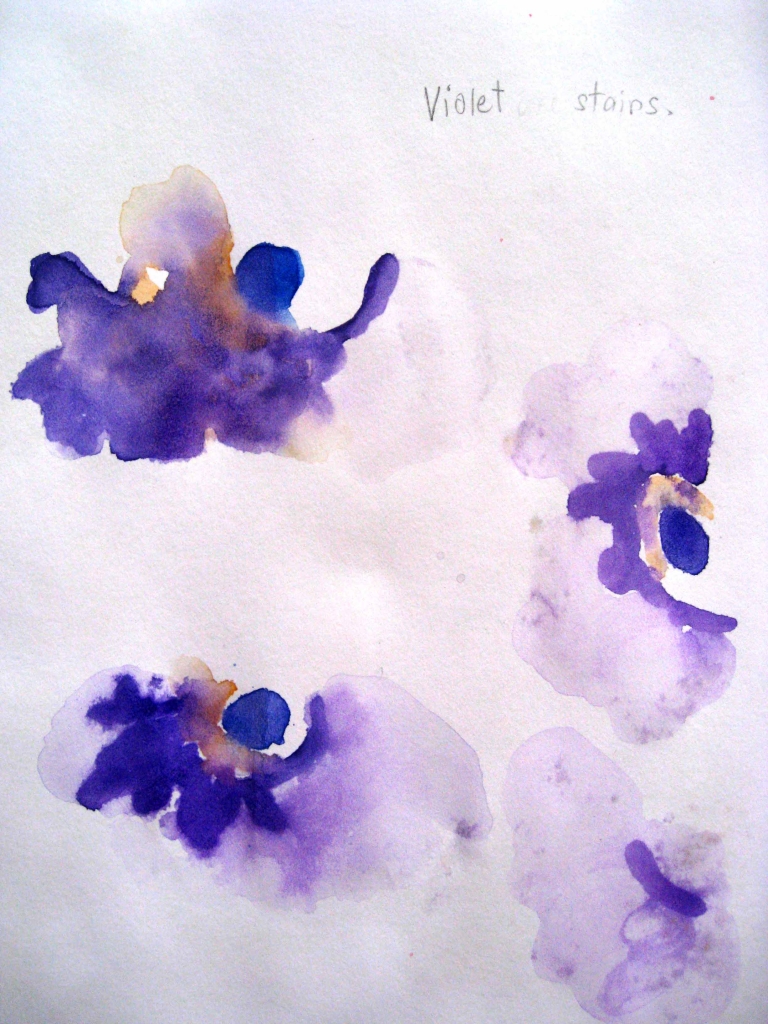 This is another attempt–to paint tomatoes..
To console myself I painted this with nothing in mind.
I am not sure if I am frustrated with my paints.. after all those are student grade paints. I have lots of them since the moment I want to learn watercolors. And friends and family also gave them to me as a gift. I am not sure if I needed an upgrade. Will the quality be much better?
But one thing's for sure: I have to finish all those student grade paints by painting often. By then I can definitely treat myself to artist grade paints. By then I am not saying I will be a good painter. But only creating a habit of painting that I cannot live without.
I will not be around next week as my family will be going for a vacation. See you all soon.
Have a blessed weekend ahead!
"If you hear a voice within you say "you cannot paint", then by all means paint and that voice will be silenced." — Vincent Van Gogh