I joined the Make It in Design Summer School where about 5000 artists from all over the world have accepted the challenge to create patterns based from a creative brief. I am no surface pattern designer but I like patterns and I am always inspired by the diversity of it everywhere. Nature itself is filled with beautiful patterns and I think it is more awesome than man-made.
There are three tracks (Beginner, Intermediate and Advanced) and one can try one or all of the tracks. I choose the Beginner Track and the first brief is to create a pattern with a theme Tropical Paradise. I prefer the traditional way which is to hand paint the elements. I sketch some motifs for inspiration before diving into the actual piece. The theme reminds me of colorful umbrellas lying on the beach. I added some lush flowers and palm leaves to make the pattern sunny.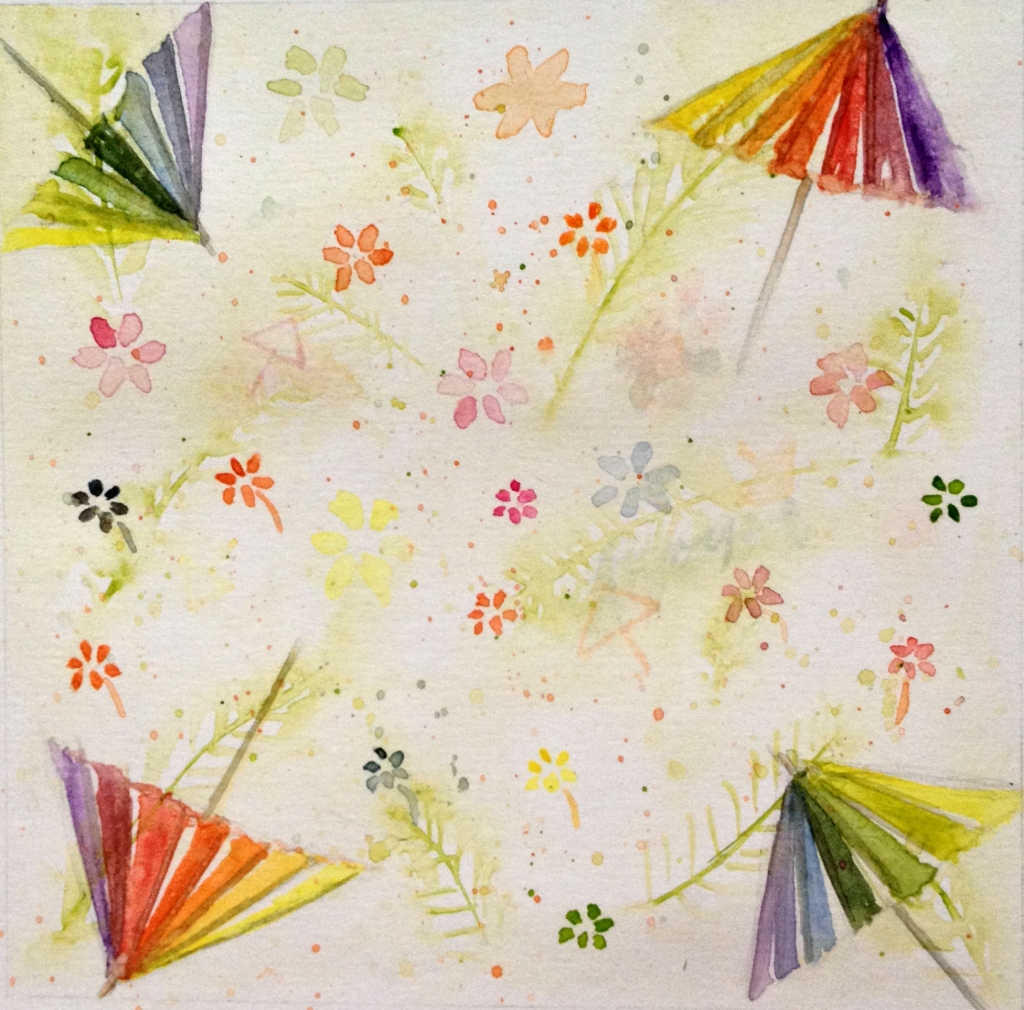 Tropical Paradise (watercolor)
The theme of the second brief is Tribal Shapes. This took me a while since I don't have any idea how to integrate the motifs I've sketched into one smooth pattern. Nevertheless, it is always easy when I just give in to the play. I use watercolor and pen in this pattern. I doodle a lot here!
Tribal Shapes (watercolor and pen)
The third and last brief is Jewels. This one really had me thinking. Sticking to the traditional method, I painted this pattern thinking of embedded jewel seeds. I played with hard and soft by including some hand drawn jewels. The output looked like jewel candy land.
Jewels (watercolor and pen)
The Make It in Design Summer School stretched my creativity in such a way that it pushed me to try new approach to creating. The people in the community are all very friendly and supportive and I learned a lot from them. Whenever I see patterns for example on my Mom's shirt I can't help but observe its intricacy. Definitely this Summer School has changed the way I see patterns and perhaps one day I hope to have my designs on various products and make someone's day.
For those who wants to learn about surface pattern, here is one free course from Skillshare– Introduction to Surface Design: Creating and Mixing Patterns