Dancing Trees: Acrylic on approx 4″W x 6″H archival watercolor paper
The first time that I have heard of Vandy Massey's wonderful project called Running with Brushes (RWB) I did not hesitate to join in the collaboration.
This is what it is all about as stated in their website:
Running With Brushes is a very personal challenge to us, on many levels. This year (2013) our younger son joined Rifles. Over his year of training at Sandhurst we have become increasingly aware of how much dedication it takes to be a member of our armed forces. We wanted to do something meaningful and tangible to support him and his colleagues. As a result, I have chosen Care for Casualties as the charity to support with profits from my paintings, and Marc does the same with the sale of his greeting cards.

This project started as a crazy idea when I was doing my first open studio event. I had mounted some small paintings to show as part of my collection and they caught my eye.
"Imagine if I could paint and sell 1000 of these entirely for the charity", I thought.

(My accounting brain did a quick calculation and came up with a lovely big number for the charity – £10000 is my goal). I ran the idea past a few friends. "Please tell me this is an insane idea." They didn't think it was. In fact, the general view was that it was a great idea – so now its a not-so-crazy idea. Running With Brushes emerged.

I now have the challenge of painting 1000 watercolour images the same size. The count down begins.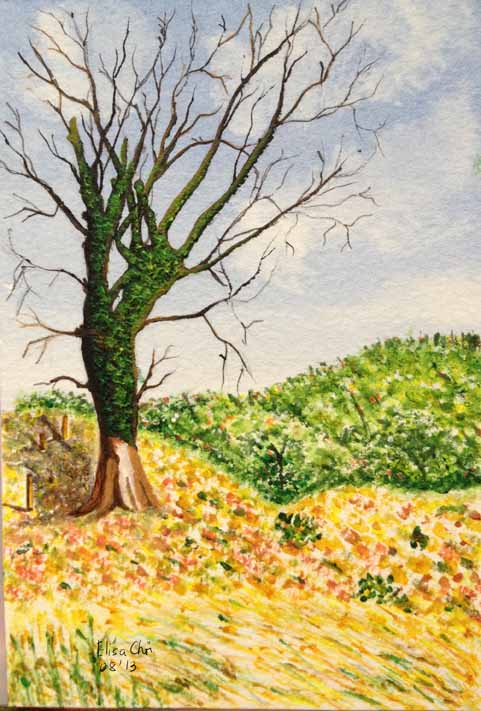 All Things New: Acrylic on approx 4″W x 6″H archival watercolor paper
Nature will always be my favorite subjects to paint. It reminds me of the awesomeness of God's creation. I painted two paintings for August and the last one below I was able to finished early September.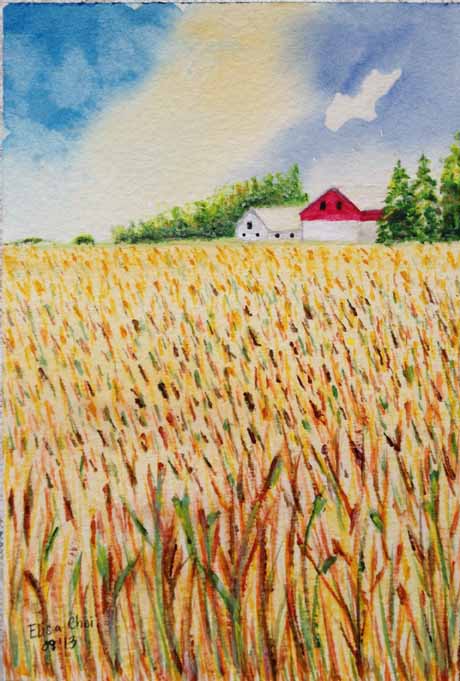 Into the Light: Acrylic on approx 4″W x 6″H archival watercolor paper
I will be shipping these to Vandy this coming weekend and praying that these paintings will arrive safely to her home. If you wish to buy any of the paintings above you can message me so that I will let you know if they are already in the RWB shop or just visit the site as you please and order from there. As of the moment there are 88 paintings painted by Vandy and other contributing artists. If you wish to help and know more about Running with Brushes please visit here.
Note: Painting subjects reference inspired by photos of Tartinegourmande