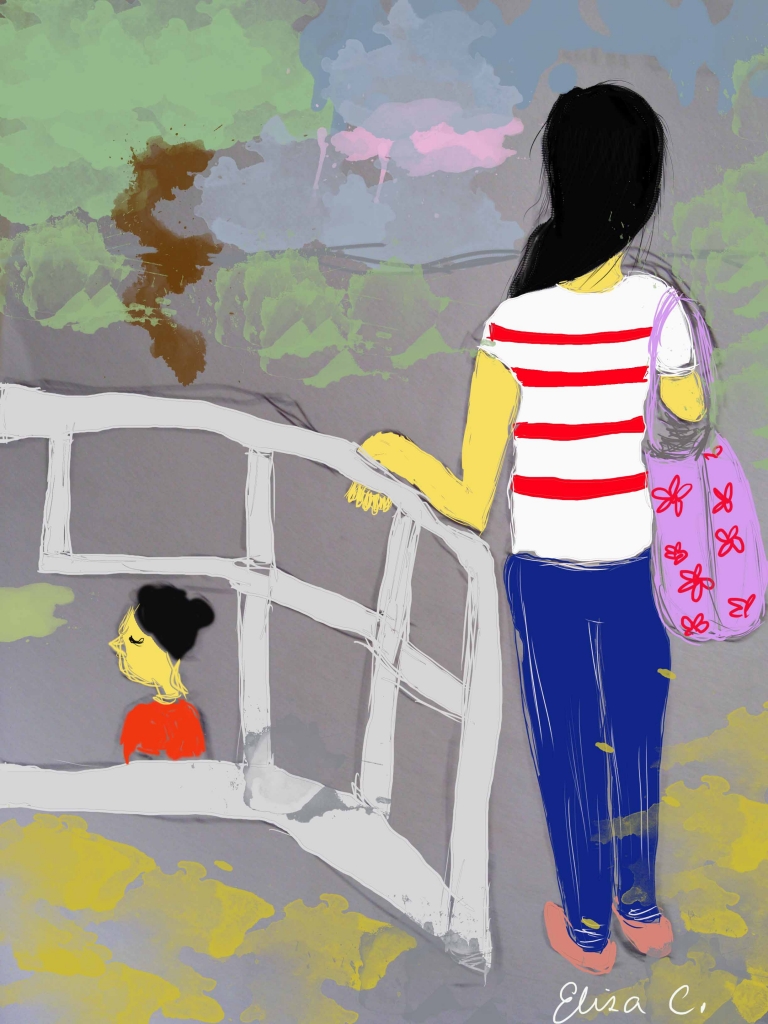 I created a rough drawing of a girl waiting outside the train station. I was waiting for someone while making this sketch. The colors are done digitally using PhotoShop.
If you observe the drawing you can see either two things: (1) There are imperfections all around this sketch, or (2) The colors and the "imperfections" depict creativity and echo a certain personality of the artist.
If you think about it I have the choice of improving my drawing such as making the arm more realistic, making the shirt loose, straightening the bars and many other nitty-gritty observations.
However I love the evidence of the pencil marks left on this drawing. I love how quickly everything is done including the colors. You can see how the background is just a mixture of colors creating a somewhat concrete abstract. Everything is done the first time without dwelling so much details on it. The purpose is granted: Pure Enjoyment.
Beauty is truly in the eye of the beholder. It could be a beautiful creation for some or an unappreciated art for the inner critics. It could be a disrespectful creation or a self expression. But whatever holds true art will always have a special place and meaning in our lives.  Before we begin to do something (not only in art) we must always remember to be sensitive enough to the people around us.
Sharing this with you all at Paint Party Friday. Have a great weekend ahead! Let us keep ourselves busy with paint and enjoy the process of creating! I look forward in seeing your works!