I joined the Handmade Gift Exchange for June 2012 hosted by the lovely Linda Gardner. I was assigned a Craftee (person who will receive my handmade gift) who is from Germany named Friesenliese. I learned from her website that she's a crafty person. She loves to sew, knit, read and many more. I was a bit pressured since I don't know how to sew or knit or even worse make things. How I wish I can make jewelries or knit some hats!
But I am a painter. And the only thing I know how is to paint something.
She loves to read and so I painted 3 bookmarks that suits her personality.
Bookmark #1 (back and front)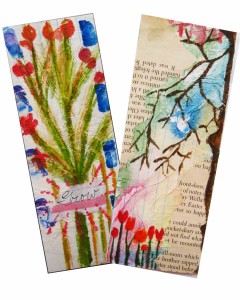 Bookmark #2 (back and front)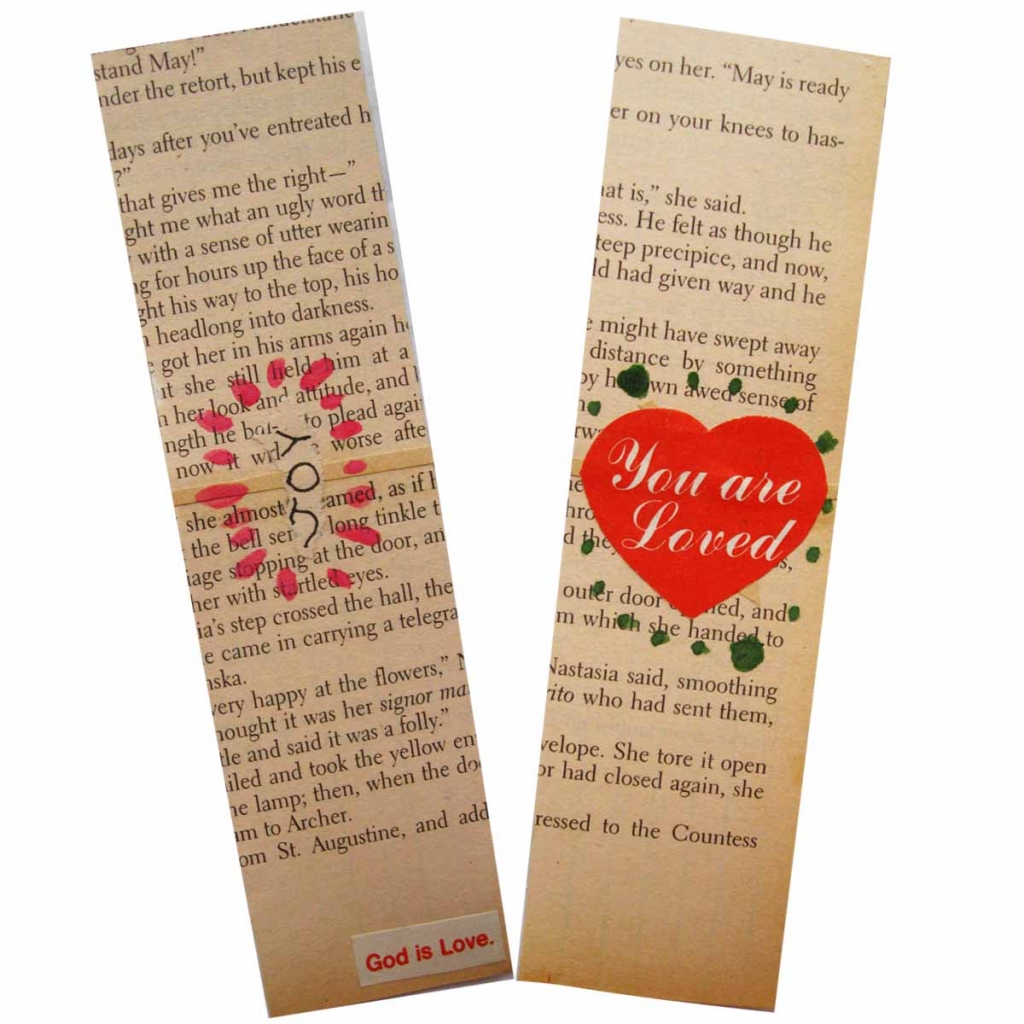 Bookmark #3 (back and front)
Then I painted the cover of a notebook that she can use to record her days and inspiration.
(Back and front)
I inserted a lovely (now dried) leaf and a Philippine stamp inside the notebook. I wrote a simple letter for her. I really hope that she will like the simple handmade gift created with much love. I had so much fun creating my mixed media pieces!
Off to the mail!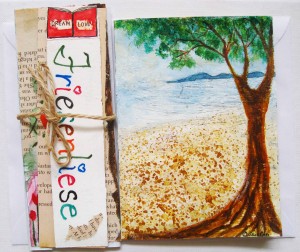 And next time I will be engaging myself into a bit of craft making like trying my hands on making friendship bracelet for instance. I'll be joining the next handmade exchange on November. You can check out what the other Crafters have created here. Oooh, wonderful indeed!
Thank you very much Linda for organizing such a wonderful handmade exchange party! It totally challenged me and more than that I enjoyed creating something for another person. I am excited to receive my gift soon! :] 
Have a lovely weekend folks!