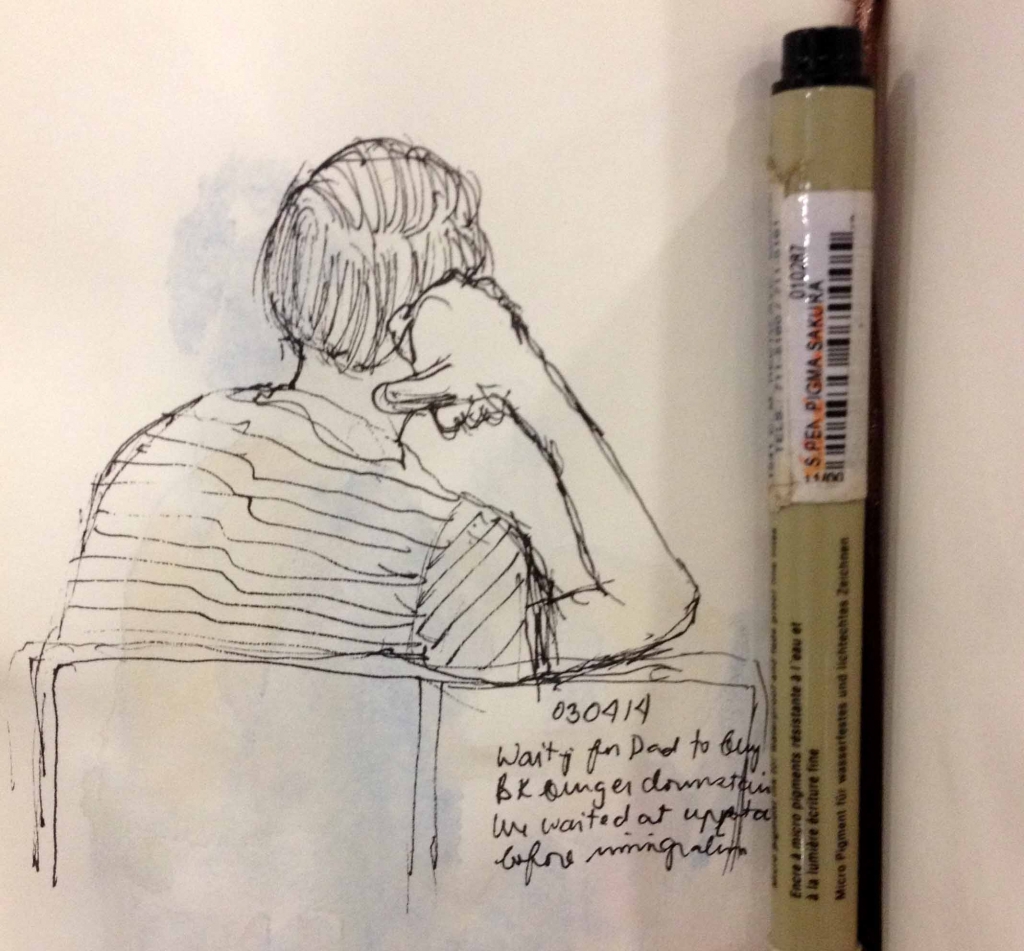 I wasn't able to sketch during our travel walks because we are always in a hurry hence the airport sketches. I adore sketching people better than architecture and things. I think because there is a certain excitement of capturing forms and actions in a quick manner.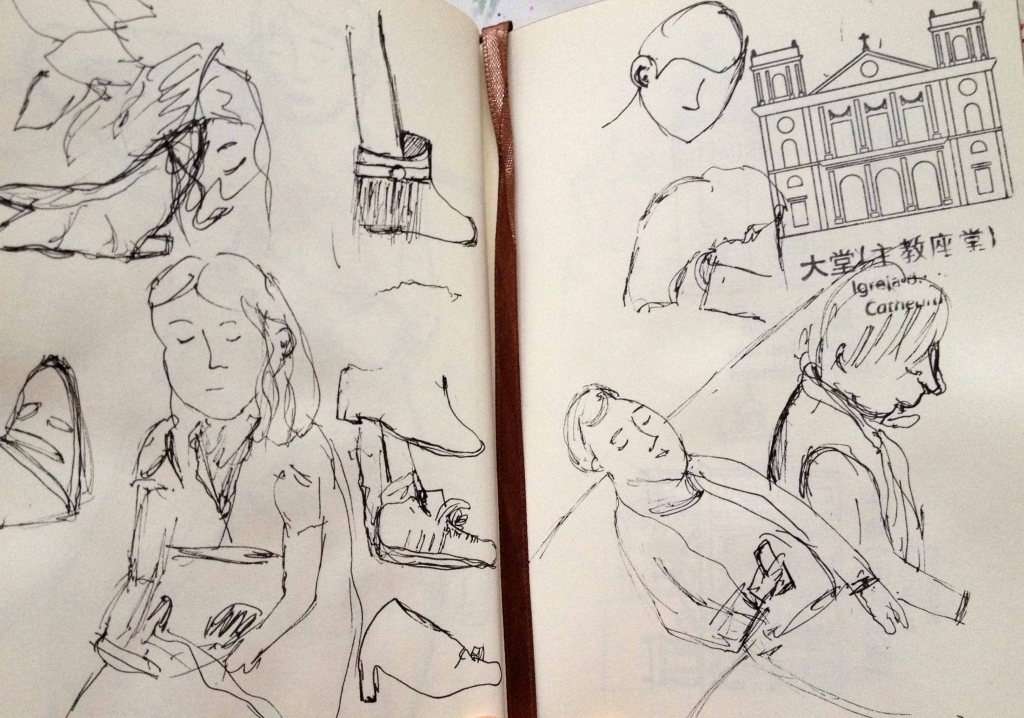 Sketching humans on location means to be able to adapt to changes and movements of people. You can see many of my unfinished sketches and broken lines. Sometimes I prefer to just draw their shoes.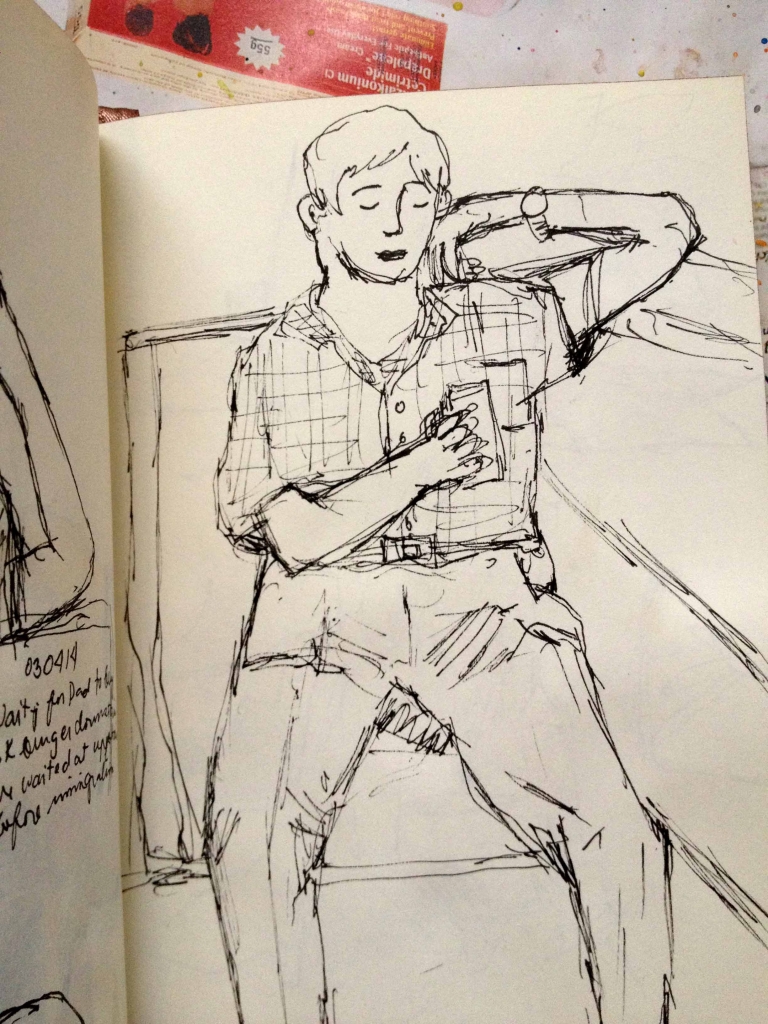 Well, this is my dad busy with his phone. Guess what he's doing while waiting for our flight? Playing games. When sketching outside I focus on the subject more than fussing over accuracy. I make sure to capture the action and the likeness; and by holding my pen in a relax grip I am able to sketch quickly with lines that are not rigid but rather freely.
I think one of the fun part of travel is meeting people. I met a lovely mother with her cute daughter on a stroller at Flora Garden Macau. I wave at the child and the mom said in Cantonese about my shots and I instinctively showed her and she commented something. Then I waved them goodbye. I might not be able to understand their language but the warm gesture and smile speak volumes. I am always curious at the lives of others. How we are all indeed connected with one another. I pray for the Malaysian Airlines and all the worried loved ones. May God strengthen them and ease their agony and pain.