I love how sketching allows us to slow down even when time flies! On the first week of August, 7 artists from 5 different countries around the world shared parts of their lives through sketches and paintings. I'm excited to share their artworks and stories with you, with the intention that you will be inspired to savor your life by making art.

Carolyn; USA
Rekindle memories. Amazing how many memories revolve around food. This is my rhubarb patch. Delicious memories of my grandmothers pies and jams.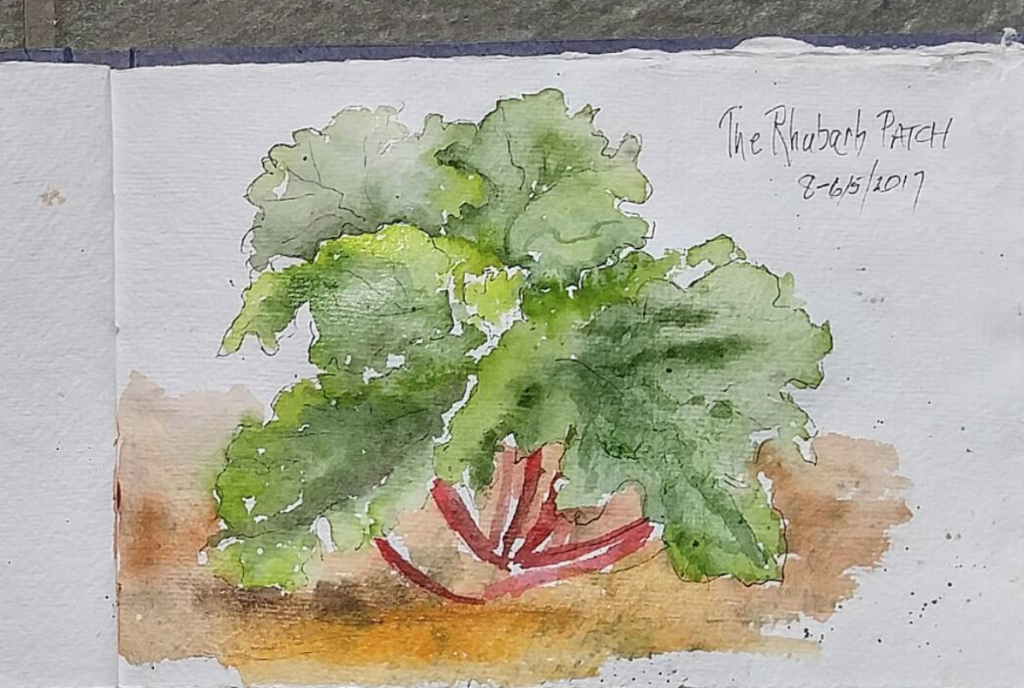 Ema; Philippines
I remembered the bacon slab I ate with my friends at Poco Deli. The bacon's saltiness was perfect with the rice and egg :) I felt so full after ;) Sketch your memories, it's fun!!

Fernando; Brazil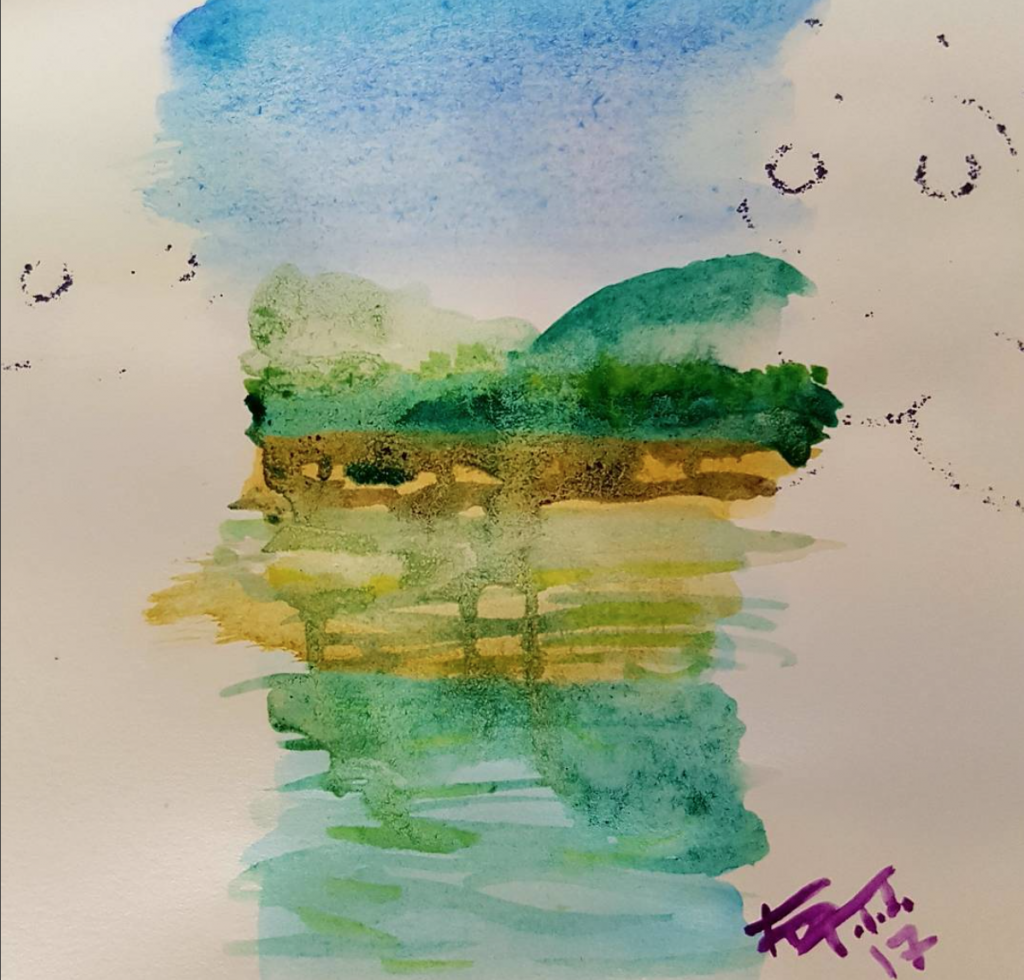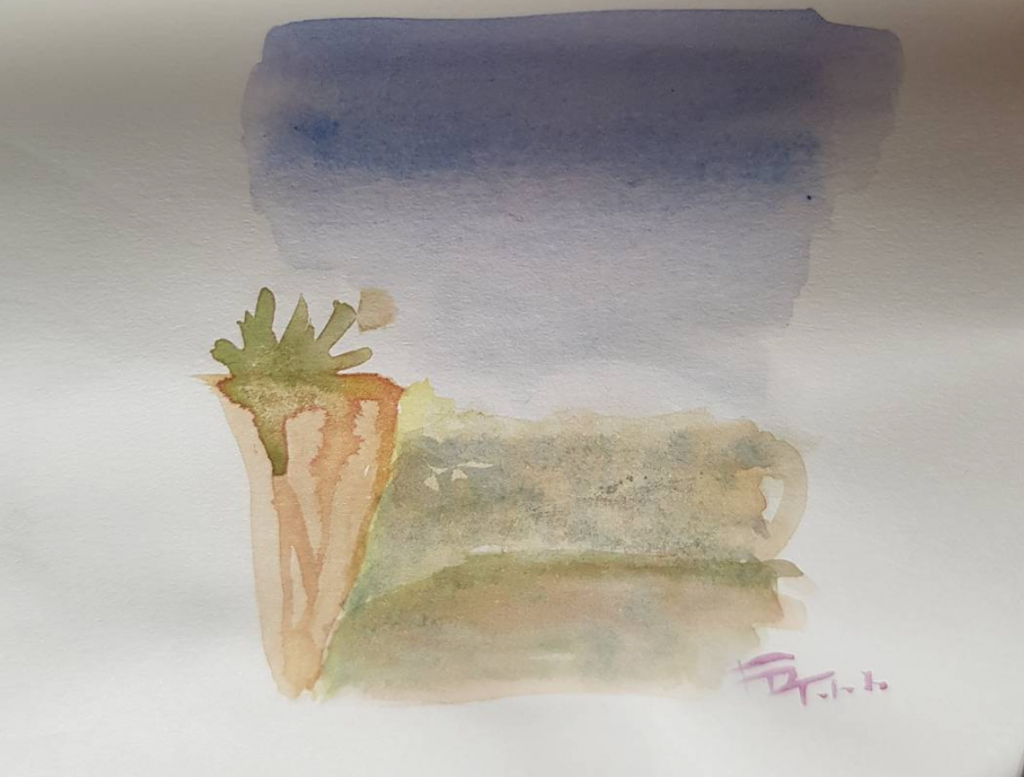 Janet; USA
I'm moving soon and I'm going to miss coming to my fav neighborhood cafe. This place has the best acai bowl, omelets, sandwiches and shave ice!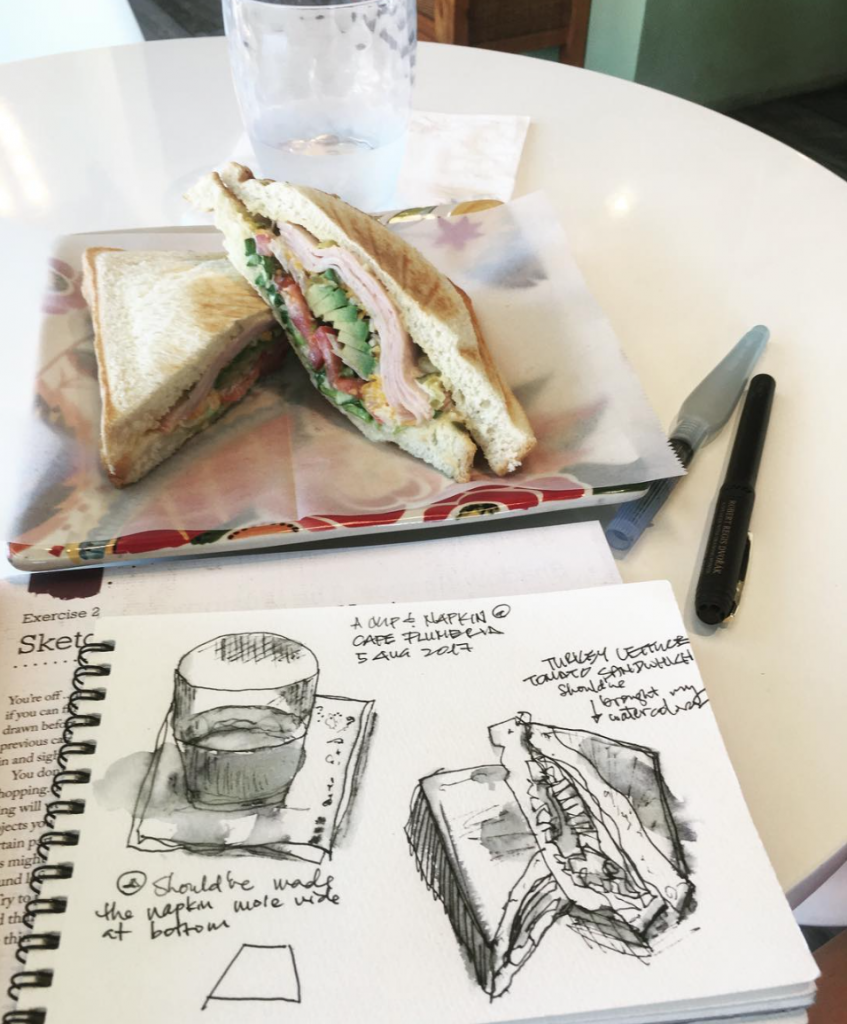 Kate; USA
I find sketching memories (or current event that become memories) fun and my husband loves going through the sketchbooks later. One of our favorite stores moved, and this is from the early days, and it was a place of joy in some hard times.
https://dkatiepowellart.me/2017/07/27/usk-cargo-portland/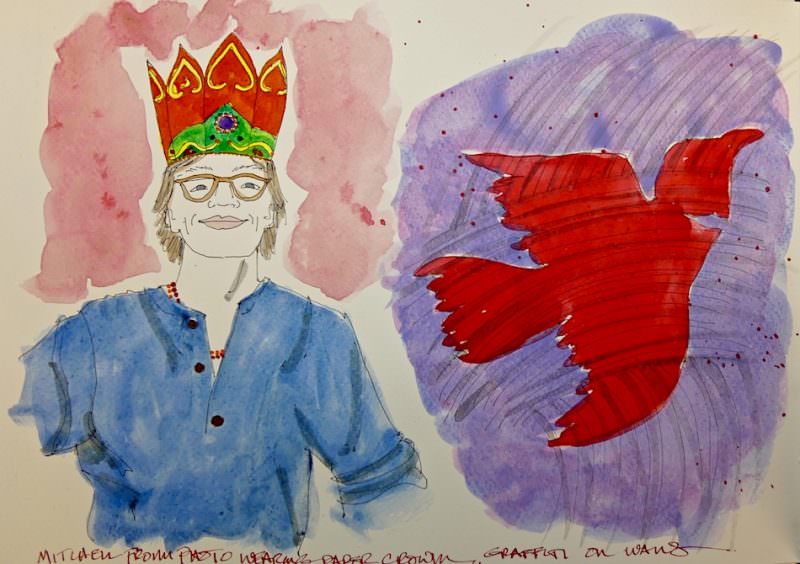 Melanie; New Zealand
Te Manaakitanga Marae. I remember my first day at Melville High being welcomed here, my daughter also got welcomed on her first day this year. This place is also special because it's the first marae built at a high school in New Zealand (Southern Hemisphere, and possibly the world)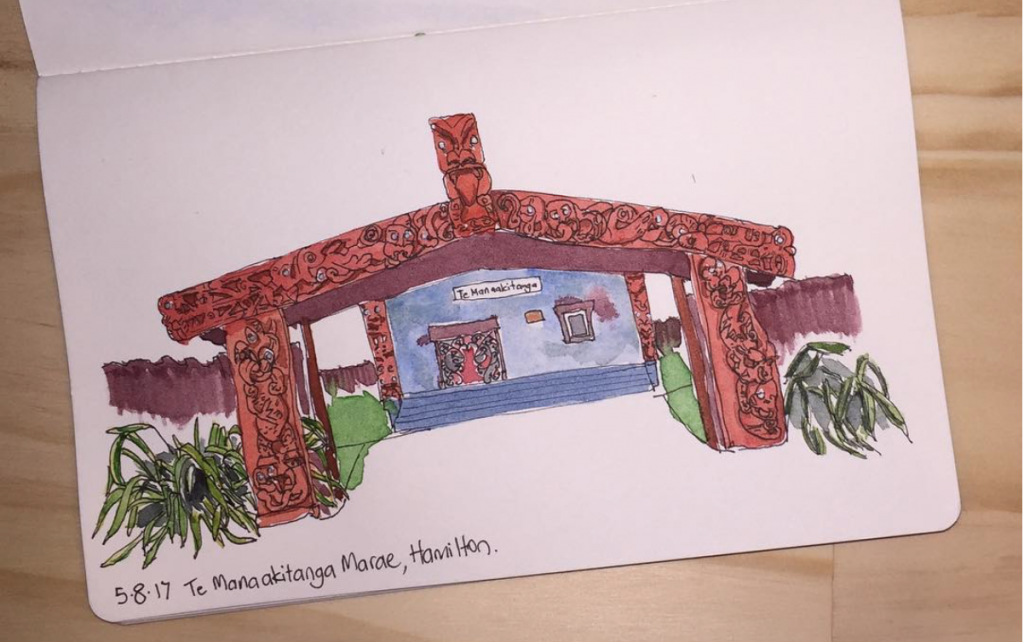 Sing Dar takeaways. Love the hot chips they do here. And what's better, they are the perfect distance away – we can ring a phone order in and by the time we walk there the order is ready.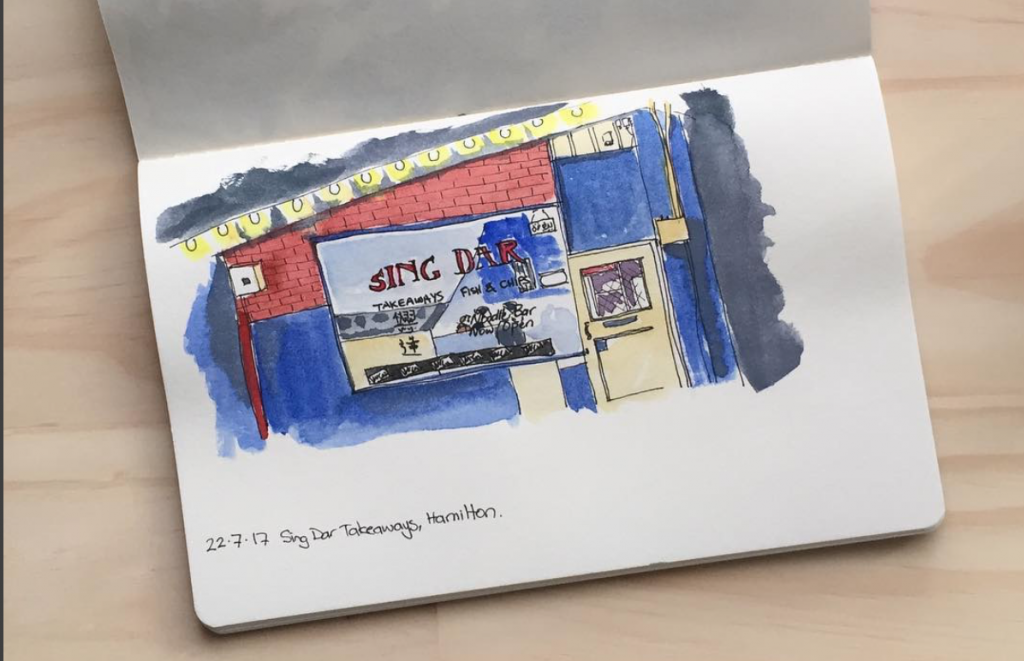 Olivia; France
A house next to ours during our vacation time.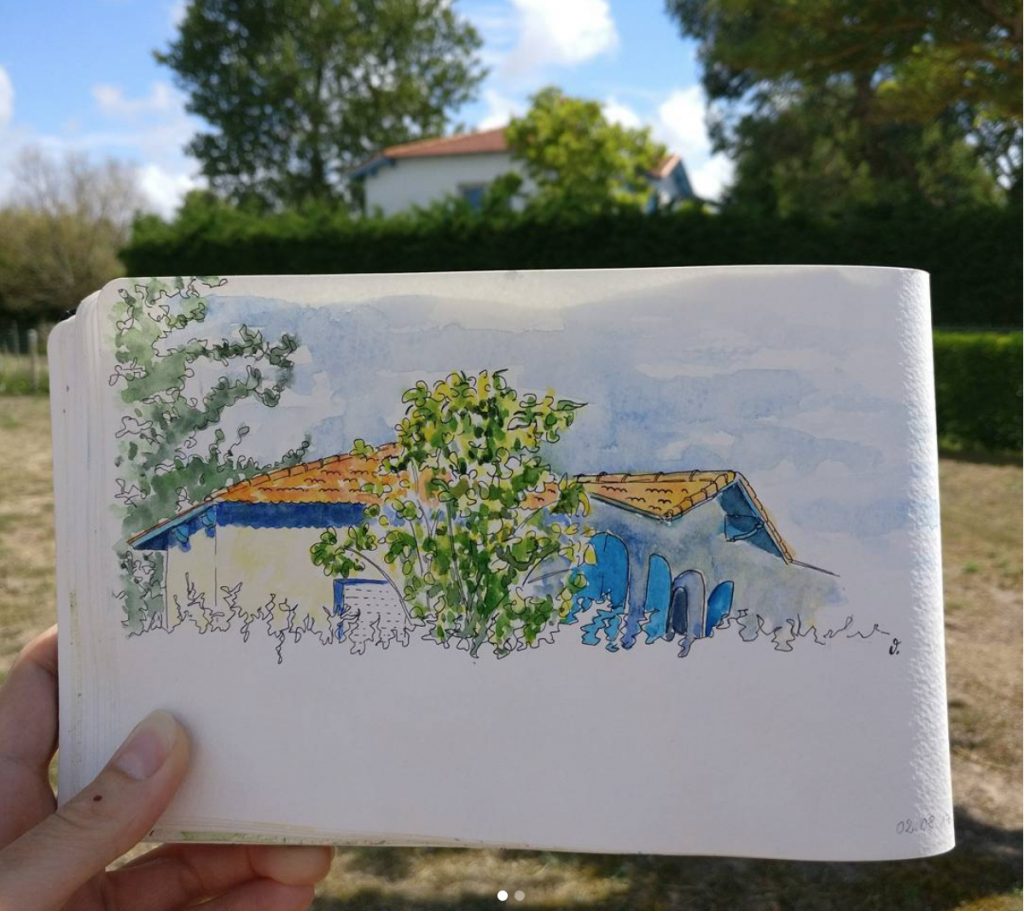 Just a beautiful lonely little poppy growing in the garden, and a quick practice for lettering.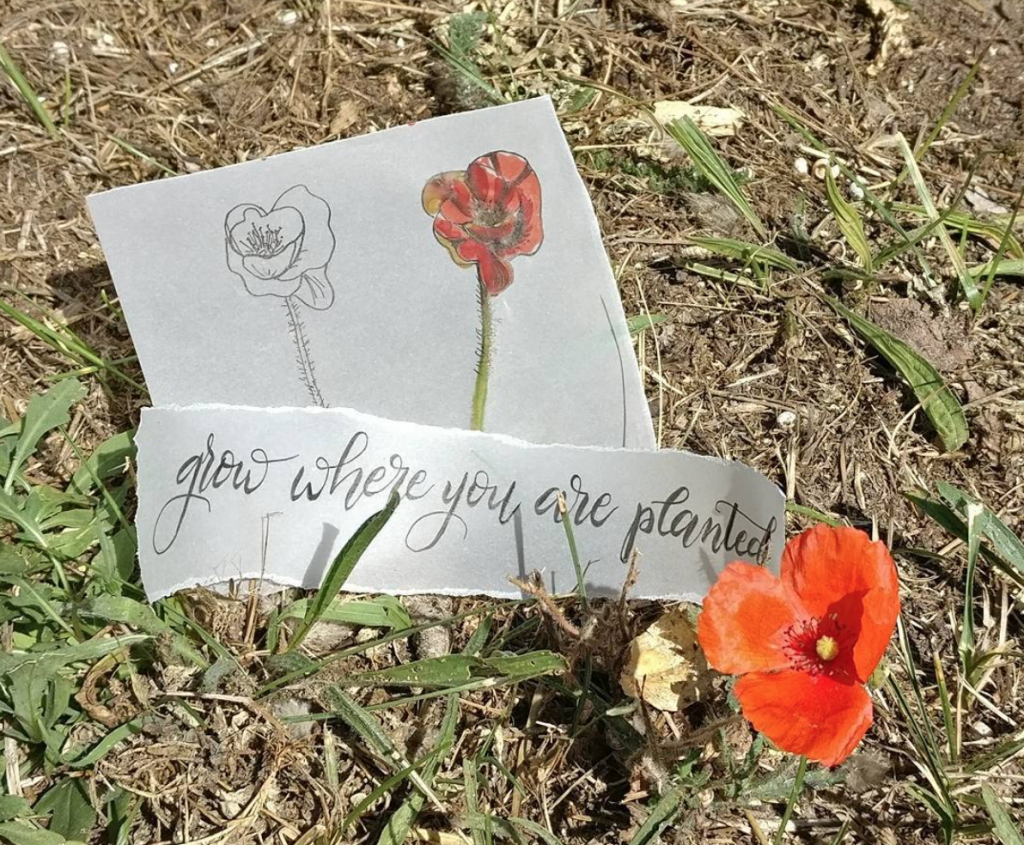 I'm on vacation at the beach. This is the first thing I painted while here. And I'm happy with it. I did enjoy the process a lot, which isn't something I'm used to. Such a great feeling… You should have seen my happy face when I finished the painting! I couldn't help smiling! All done on location, sitting on the sand in a narrow path near the sea.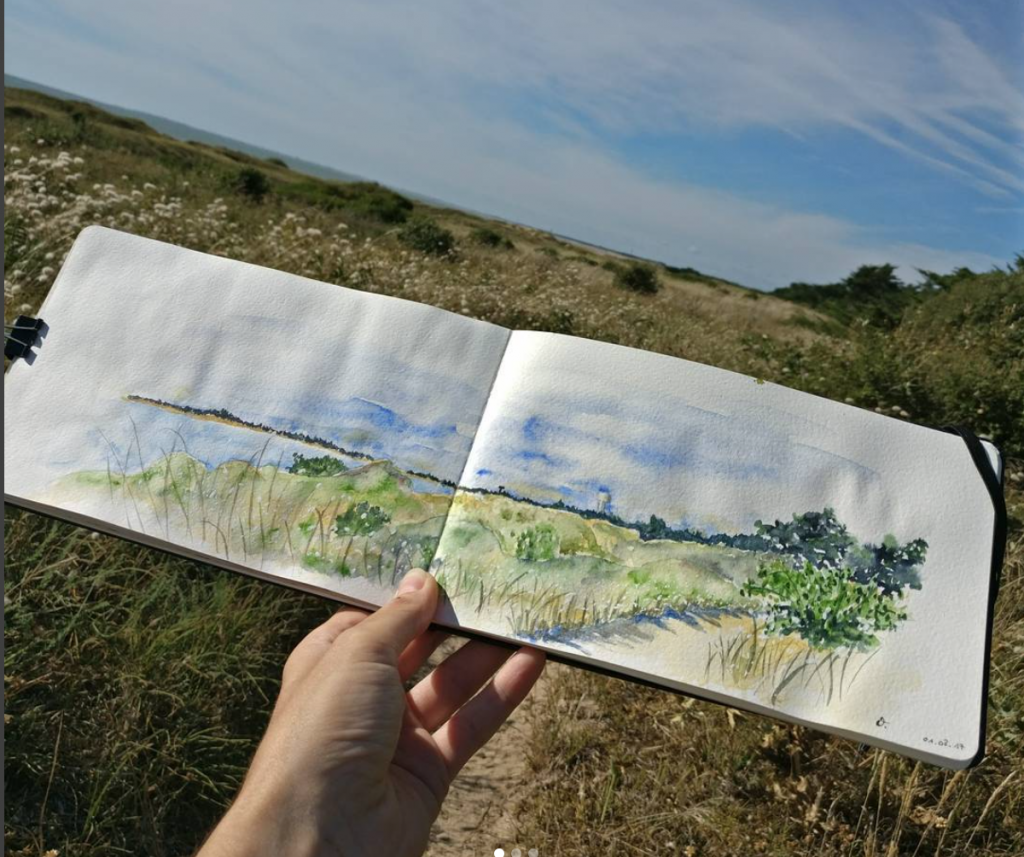 Elisa; Singapore
I sketched this house in under 5-10 minutes while waiting for the bus. It was a sweaty day. The bus shade didn't help much but I was able to temporarily forget the heat as I sketch this little house sitting on a grassy hill just across me.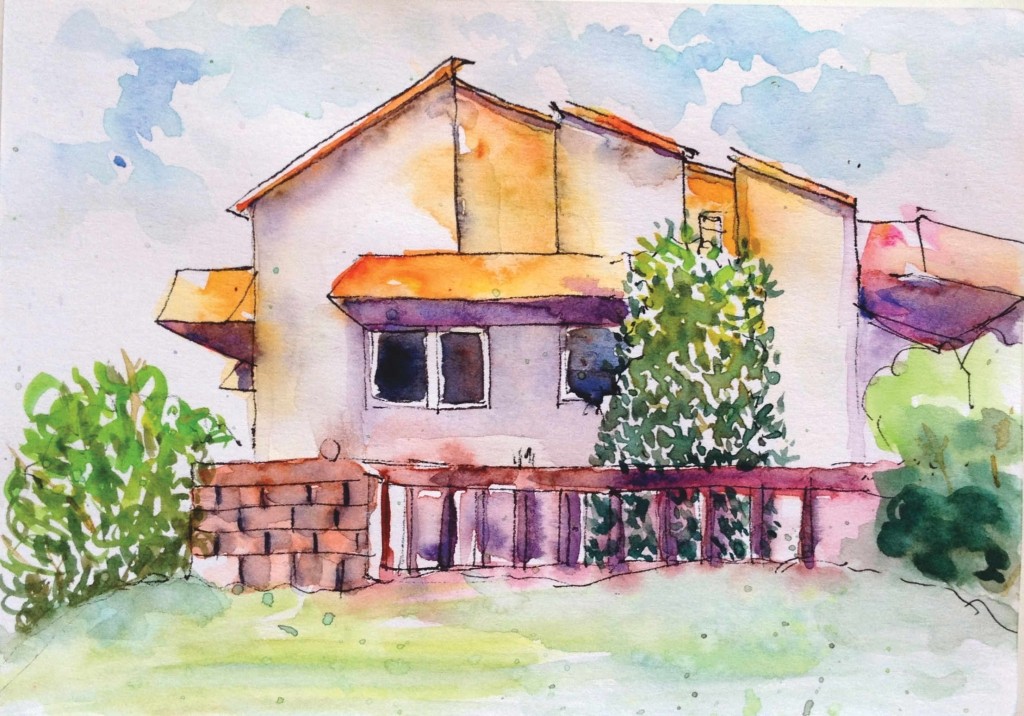 Have you ever wondered why dragon fruit is called as such? Is it because it's the favorite fruit of the dragon? Kidding aside, I found that apparently, dragon fruit got its name because its skin resembles the scales of a mythical dragon. Cool right? It's one of my favorite fruit because it's so delicious and good!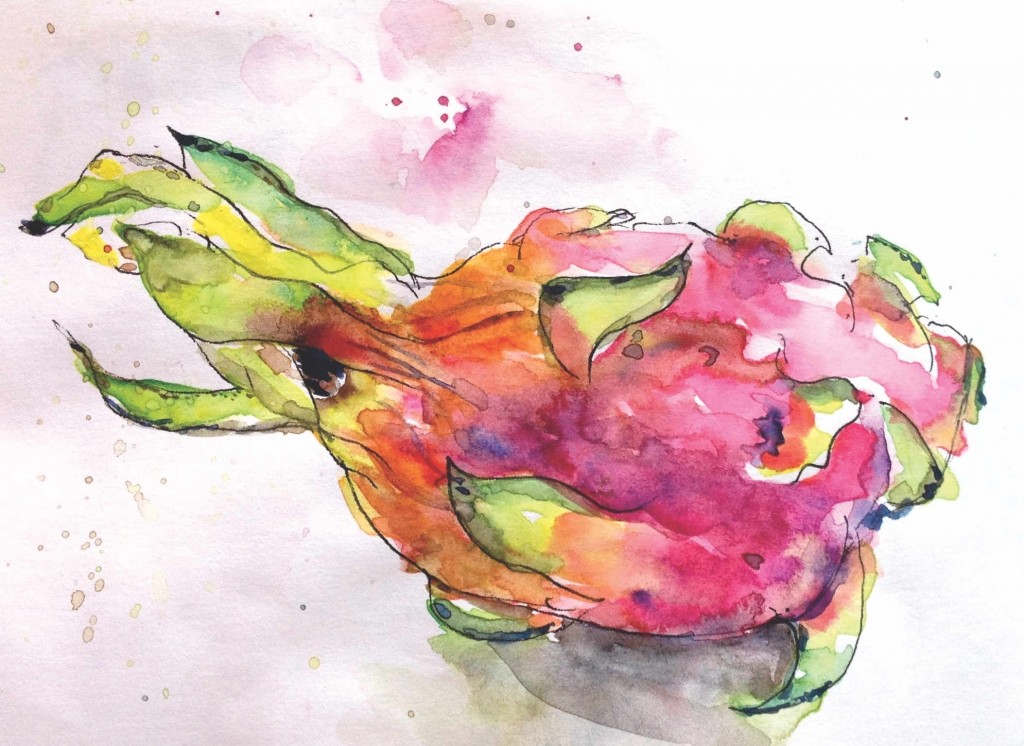 Rekindle Memories will happen again on the 1st to 7th of September. If you're new, this event is about remembering and appreciating–the details, thoughts, feelings–of a place, person, thing and moment by sketching and painting our lives on-location wherever we are in the world!
Every first week of the month, we will all share one (or as many!) sketches/paintings of our lives that has captured our interest. We will tag our artworks with #rekindlememories and the country where you're from (i.e. #singapore). You can post your artwork anywhere you wish in social media. Please don't forget to use the hashtags so I can easily find your work! A gallery will be created to celebrate the inspiration of art made from around the world! Please mark your calendars and invite your friends! Yay! :)