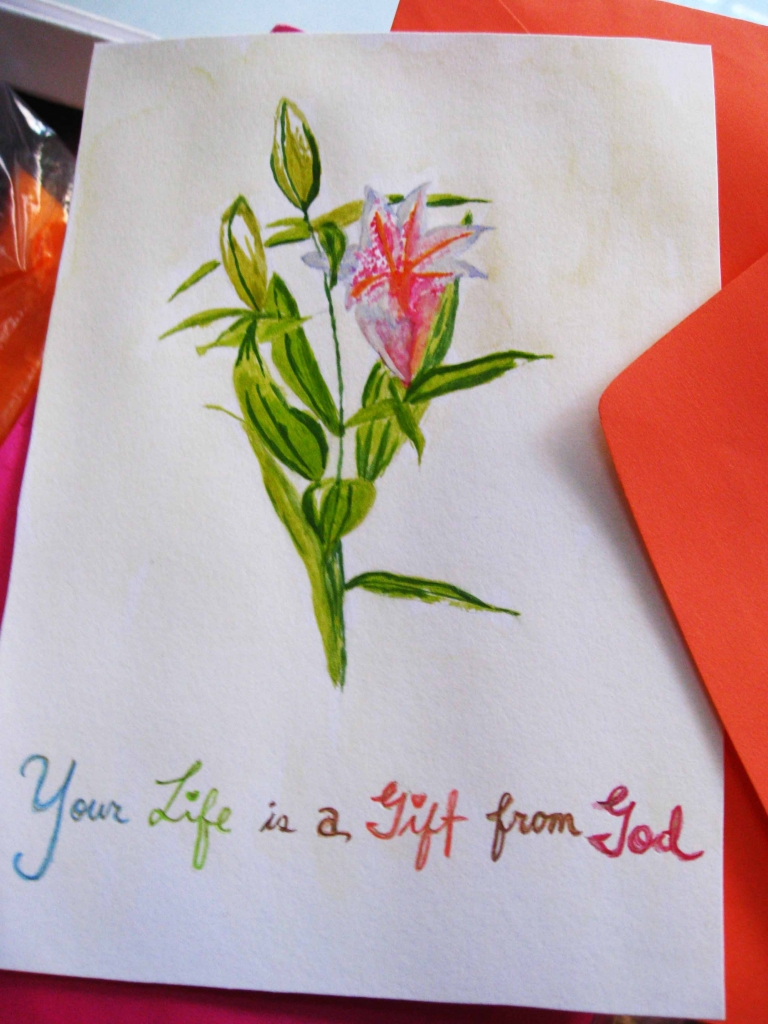 My boyfriend's birthday will be on Aug 7. I created a card for him by painting a flower in watercolor. I always thought how cool it would be if a girl gives a guy flowers and since I don't have enough time to buy some for him, I decided to just paint them. The lovely caption is also created in paint. I wrote my lovely letter at the back.
I hope he won't get to read this entry till I give it to him later! I'll have more surprises for him. Please join me in wishing him a happy birthday! I hope he has more to come!
Sharing this with Paint Party Friday artists. Please check this site out for more artworks and fun!
Have a blessed weekend everyone!