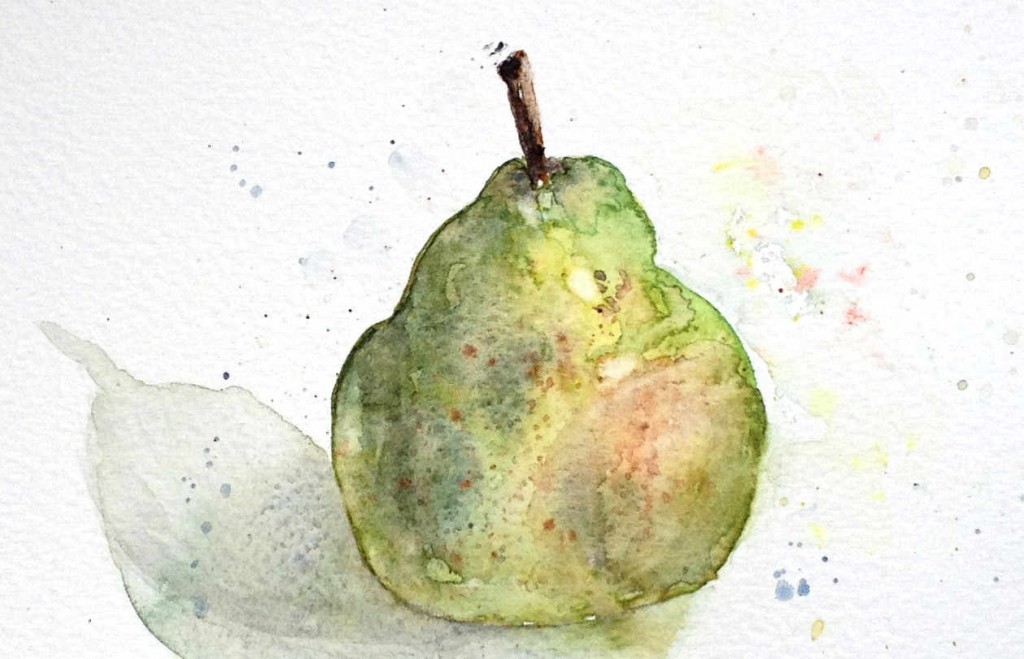 Pear; watercolor on paper
I think I have never completed any Nanodrawmo challenges before. But it is always good to join and try again! The challenge: 50 artworks produced over thirty days. It seems a lot but I'm not going to stress myself with that. This month, I will be sketching my life mostly in watercolor (with the occasional use of pen). For this sketch, I set up a pear still life. I begin from the stem using the tip of the brush, then with a broad sweep, made my way to the body of the pear following its contour. The consistency of paint should be wet and juicy so that there's plenty of room to move the paint and drop in colors.
I find it liberating to be able to sketch and paint at the same time without having an initial sketch. Watercolor sketching not only enables me to observe more but also improve in watercolor painting. I encourage you to make art with the goal of enjoying the process of learning, sharing the joy and helping others start something of their own.
You can see my sketches along with the submission of other artists in the Nanodrawmo blog. Read on about Nanodrawmo and join in the fun!
PS* This November, I am working on my third class about Watercolor Sketching Your Life. I can't wait to share it with you!