One of my goals for painting is to do some studies on how to paint certain subjects. One of those is to learn how to paint flowers in a realistic way. I choose an online tutorial of this artist because I like the way he teaches. The interesting part is the result of his painting. It is so real that I want to pluck the flower out of the paper! However, it took me almost three days to follow along, and not to mention I left it unfinished. I feel tired and the inner child in me is protesting. So what have I gained?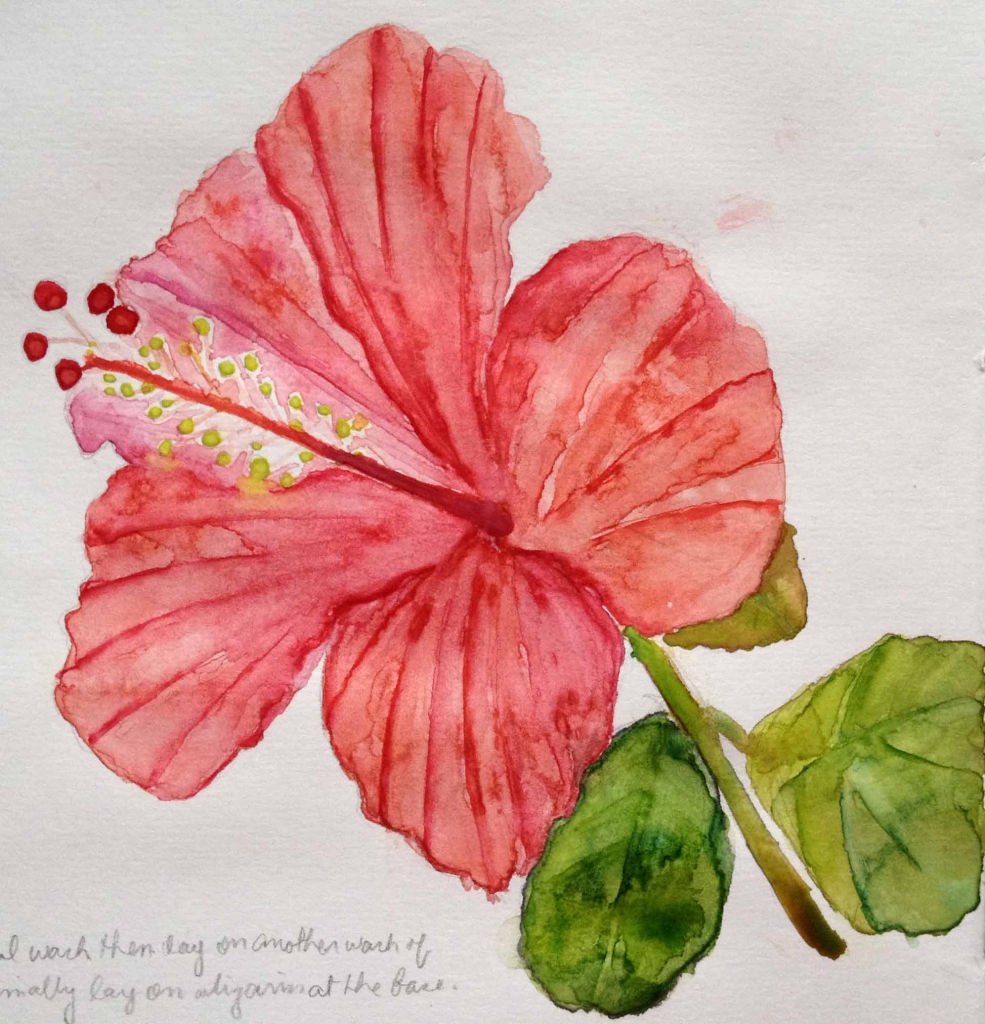 Learning can be quite frustrating if it is out of one's comfort zone. I am not a realist painter. My style tends to be loose as I don't render everything there is. I almost gave up on the instruction that explains how to paint veins since it appears tricky and challenging. Notice that I didn't even bother with the other leaf. Learning triggers impatience. Often I want quick lessons that are easy to do. It becomes daunting when there are too many steps.
Still, it is refreshing to learn new things. It engages the senses and stimulates the mind. It teaches us to slow down. I find that learning in the mind differs from learning by doing. When I observe his meticulous way of painting, I don't think I can paint like that. Yet when I take the first step it is not that difficult.
The version of my Red Hibiscus flower isn't perfect but I take in a lot of techniques. My style might be different from other artists but we could all learn and share what we know with one another. In the meantime I think I might focus on looser ways to paint flowers. ;)