I often tell Freya how her words evoke a creativity that prompts me to pick up the brush. Her stories elevate my senses like a curious child. I think we all experience that same wonder and marvel of reading a novel, a poem or a short story from a writer whose words affect our lives in a profound way.
Wanting to stretch my creativity as well as thank my author friend for her inspirational words, I offered to create an artwork for the cover of her latest Clippings. She wrote an Elfje and from that I painted like the words sing to me.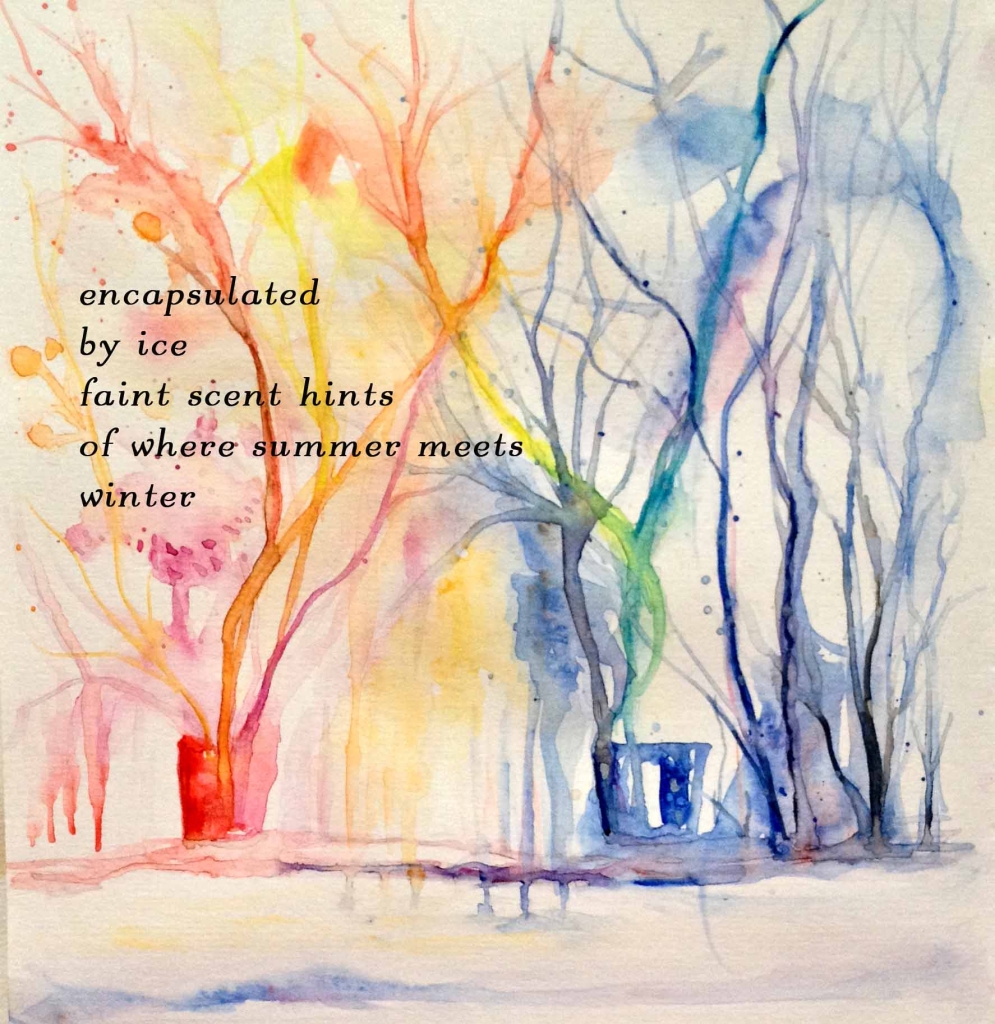 Freya Pickard is an author. She writes poems and stories at Dragonscale Clippings. Her first published novel was Dragonscale Leggings. She writes and publishes a quarterly newsletter also called Dragonscale Clippings which contain fragments of small observations and a short story. I have been a subscriber of her newsletter since 2012.
Her latest Clippings #12 is out now. Please go here to read more about it. If you wish to receive her Clippings, please email Freya at dragonscaleclippings (at) gmail (dot) com with "Subscribe Clippings" on the subject line.