In light with the Singapore Heritage Fest, there is a call for exhibition in collaboration with the National Museum and Urban Sketchers Singapore to feature selected sketches from Urban Sketchers that showcase the contemporary environment, activities and/or unique architectural elements of buildings along Telok Ayer, Kreta Ayer, Bukit Pasoh (Keong Siak) and Tanjong Pagar…
Also known colloquially as Da Po, the historic district of Chinatown is more than just a place for food or Chinese New Year shopping. A careful survey of the temples, conserved shophouses, narrow walkways and back alleys of Da Po, reveal many hidden and interesting stories.
I am a member of the Singapore Urban Sketchers but I have never joined them personally on their sketch walks yet. I was excited to be part of this event and decided to join and sketch some of the wonderful architecture of Da Po. Being part of an exhibition thrills me although whether my works will be chosen or not I am thankful to have stepped out in faith.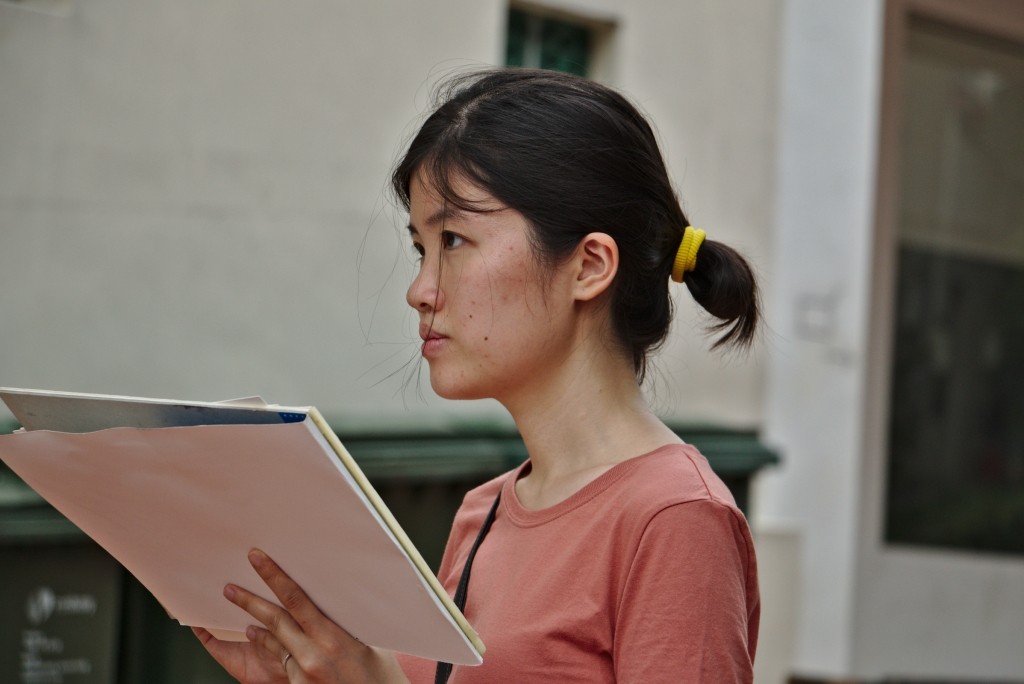 Looking intently at the subject
Husband and I walked a lot exploring the different facade of Da Po. He was busy taking pictures while I try to find inspiration and observe the sceneries around me. Finally I found one architecture that caught my eye. It must be the small potted plants on the window or the bright colors or the interesting looking roof, and before I knew it I was sketching away on my A4 watercolor paper and pen. It was difficult to sketch while standing under the warmth of the sun and after what seemed like an hour to me I was able to finally declare it done. The sketch wasn't perfect. There were a lot of wonky lines and wobbly perspectives but I had so much fun noticing the details and capturing the scene from observation. I did not copy everything I see but I try to infuse creativity and personality.
Overall I only managed to sketch two out of the maximum of 6. The heat of the sun must have made me tired so easily but I enjoyed the sketch walk very much.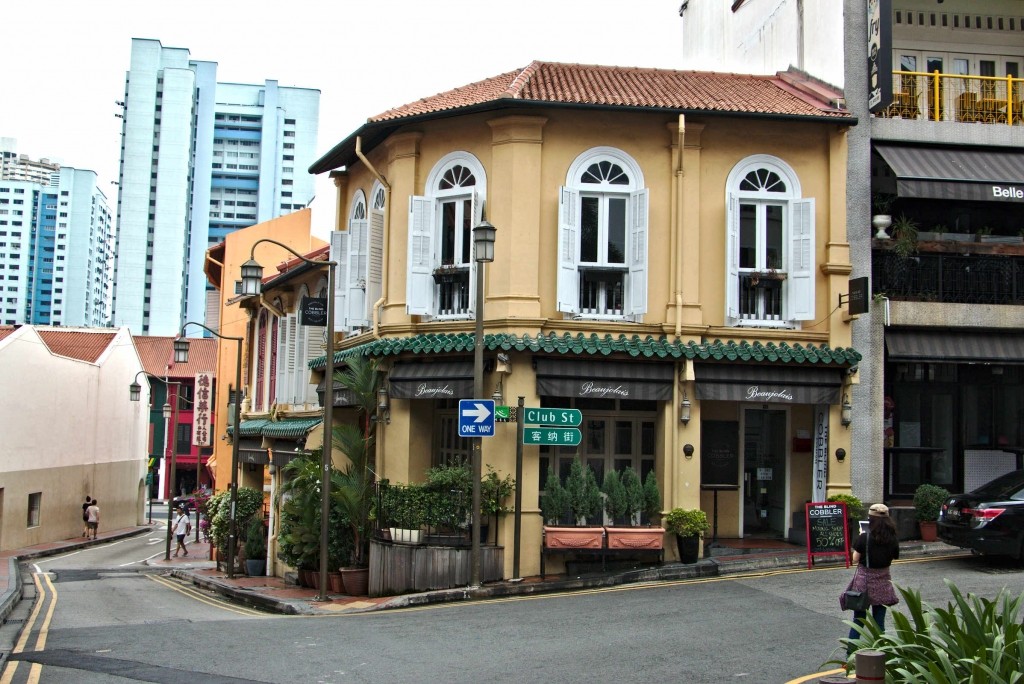 Beaujolais Wine Bar at Ann Siang Hill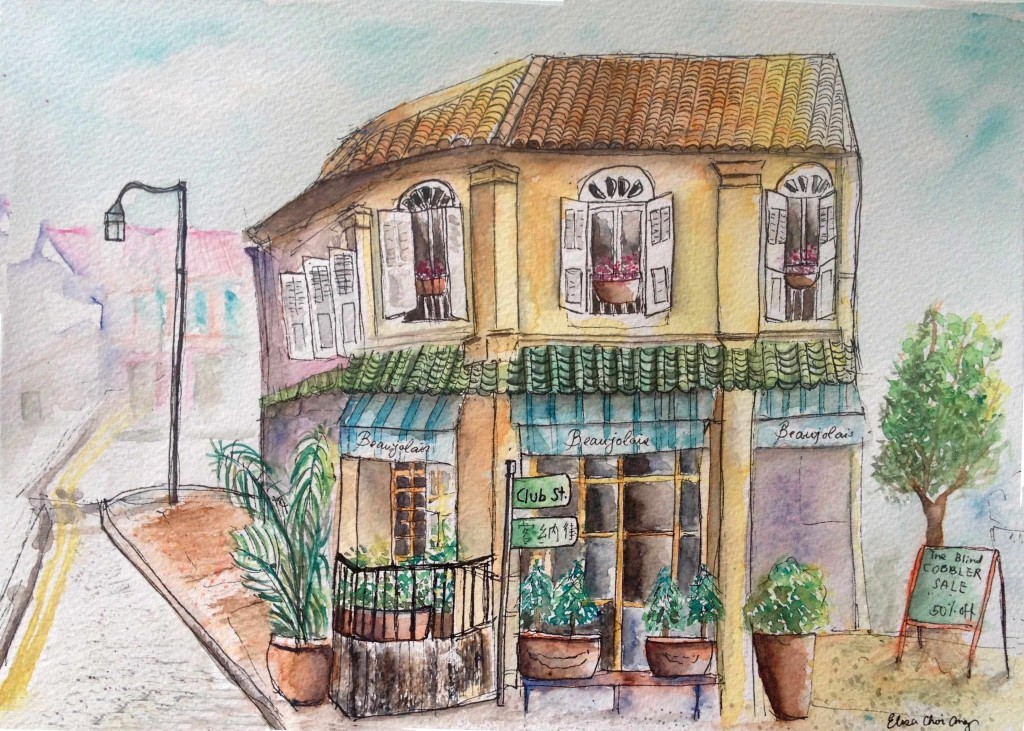 Beaujolais Wine Bar in pen and watercolor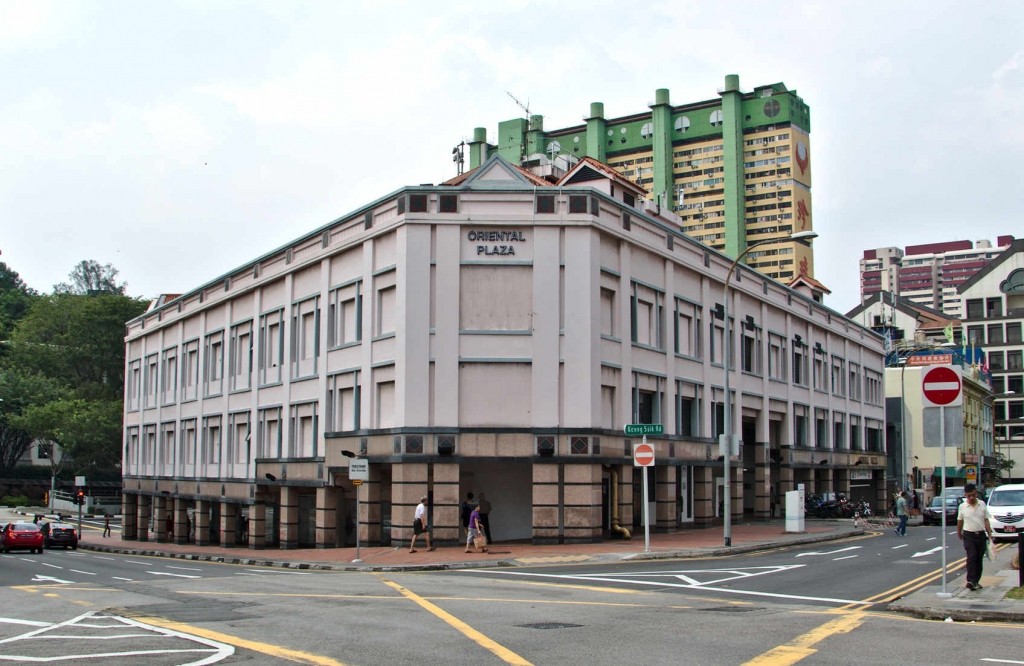 Oriental Plaza at Kreta Ayer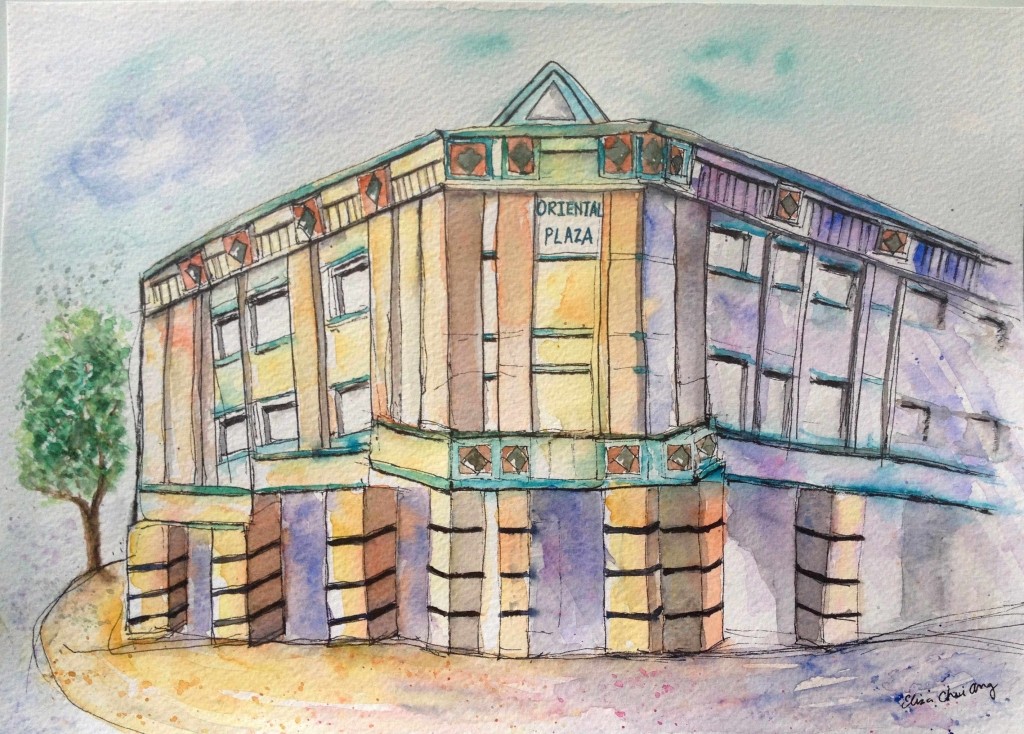 Oriental Plaza in pen and watercolor
I submitted my artworks and was immensely thankful to have one of my sketches chosen for the exhibition. I joined this event expecting nothing but the experience. So thankful to God for the open door and for His grace to help me go forth and do despite doubt and fear. All for His glory!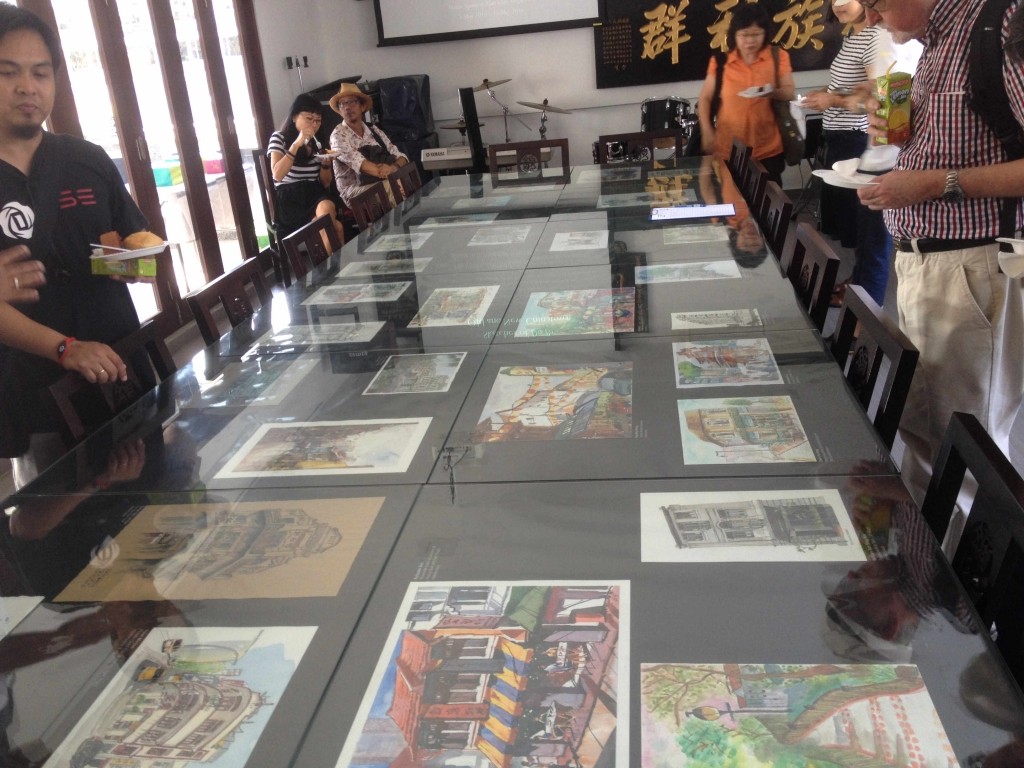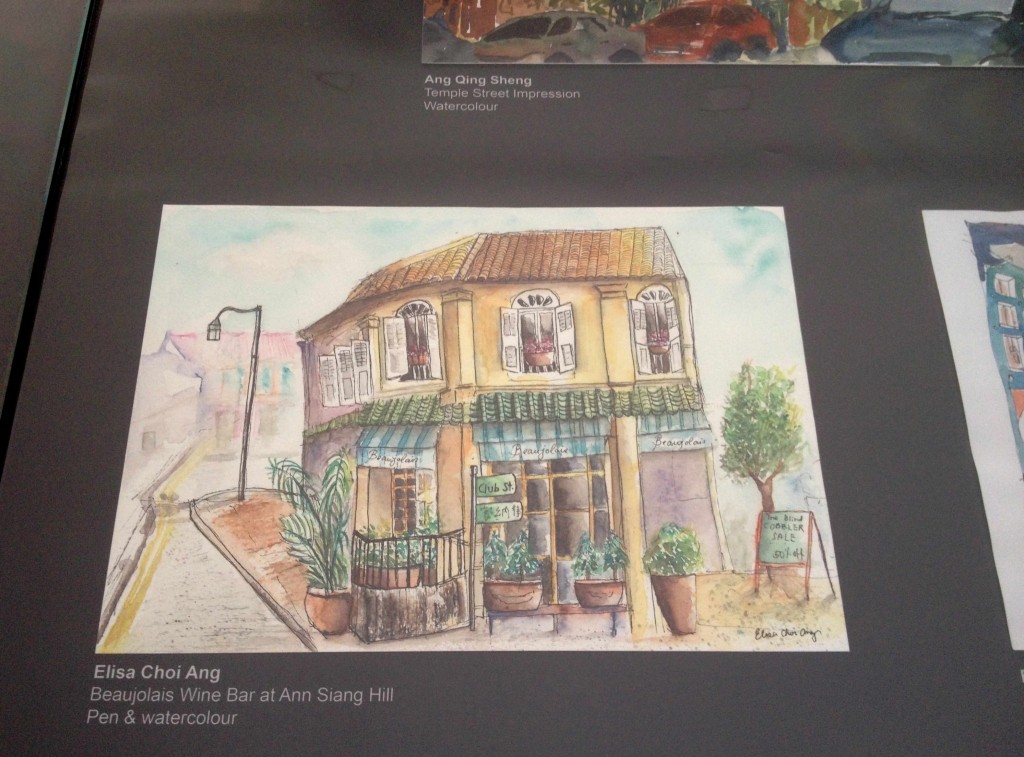 The Sketches of Da Po Exhibit will be held at Gan Clan from 1 May to 15 May 2016. Admission is free.
The Singapore Heritage Fest is happening from 29 April to 15 May 2016.