In light with the celebration of Philippine Independence Day, Manila Bulletin hosted an event last June 11, 2011 at the Ayala Triangle Makati City called Sketch Fest with the theme of Freedom of Expression. People from all walks of life registered in the on-the-spot drawing contest showcasing their own interpretation and creativity.
It's my first time to join an art contest. I have a lot of ideas in mind but in the end I want to keep it simple by using one subject to symbolize freedom of expression. I did not expect that my boyfriend would meet me there just to support me. Sweet! :p
I thought of the sturdy tree as the symbol because like a tree, our words should always abide in truth; spread love and peace; give comfort instead of hate speech. We are entitled to our own opinions using different mediums of expressions. Obviously, you can spot the tree from a distance. ;p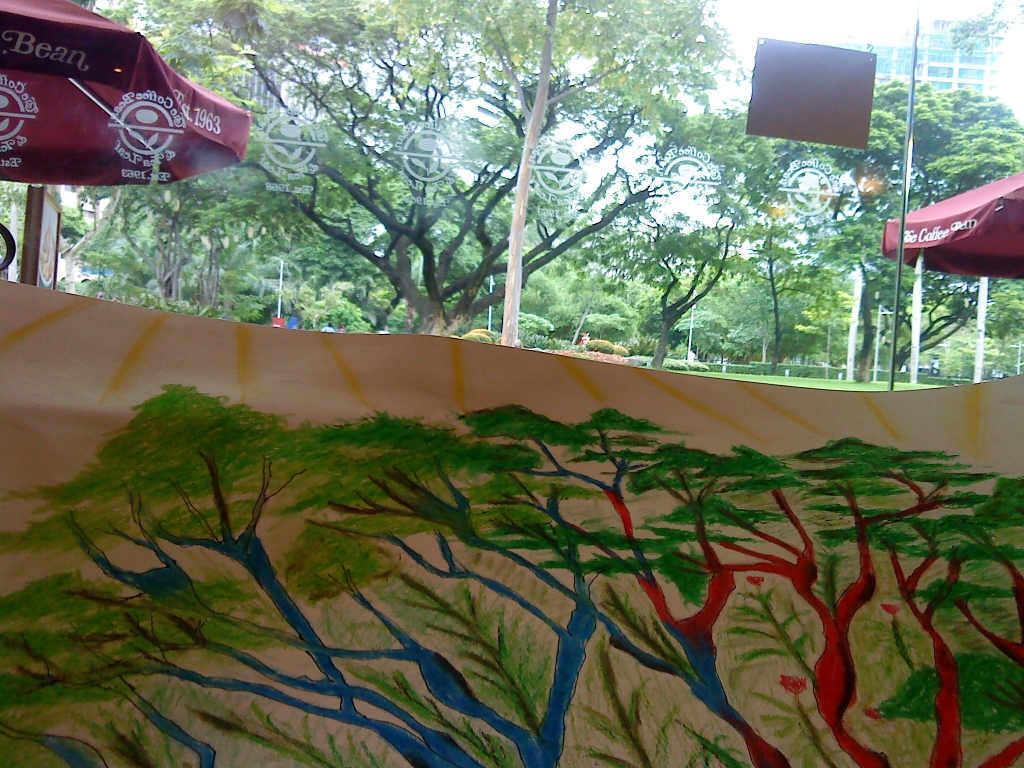 Ta-da! My finished tree inspired by the Philippine Flag color. I added some pillars with words like commandments on tablets. It took me almost 3 hrs to finish everything. Imagine the size of the paper which is 17×22 inches! My hands are so tired and we ate a late lunch at 2:30pm. I use oil pastel and color pencil for this piece.
Here is Ugat ng Kalayaan (name of painting courtesy of Jonats. English: Root of Freedom) in focus.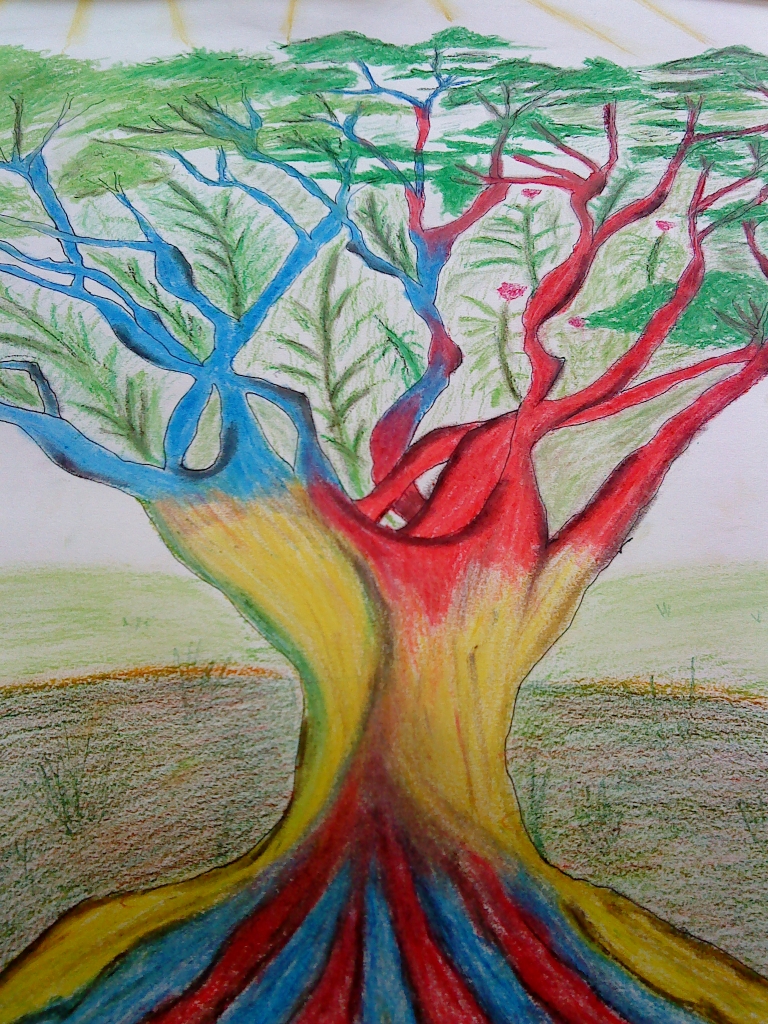 Guess where I worked?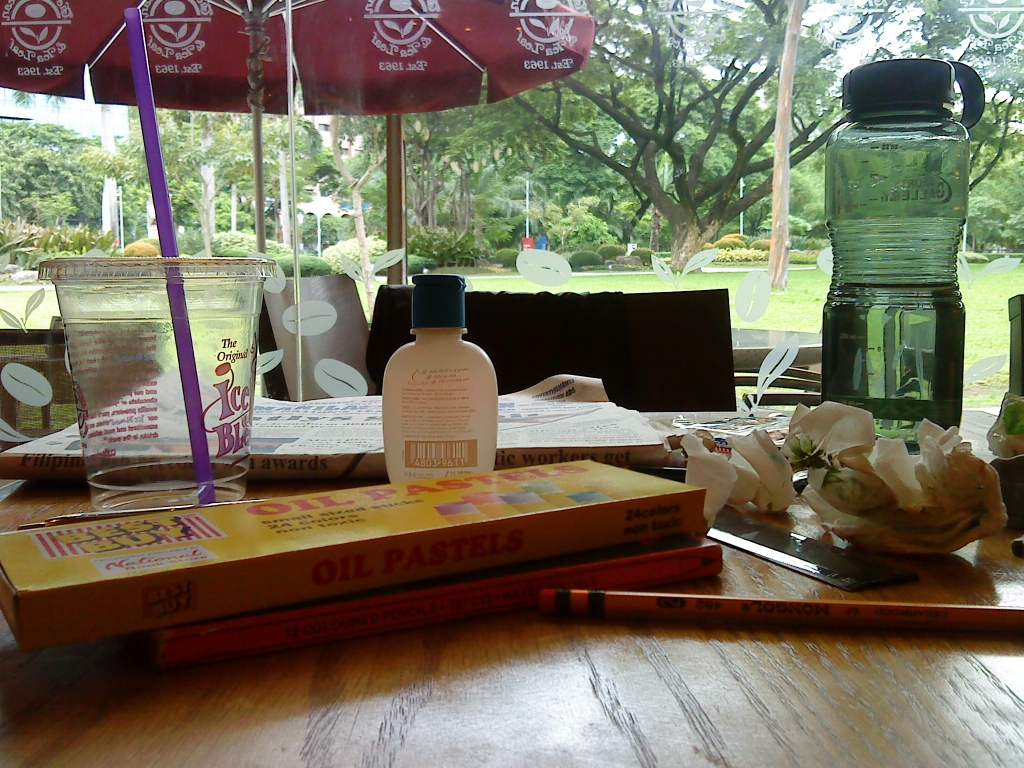 It is very much inspiring to see artist all over the place sketching away. Some drawings are really awesome. Think portraits of Jose Rizal in ballpoint ink. Amazing. The winners are announced and I am really happy for those who have won. Truly we are proud to be part of this patriotic event.
I hope there will more activities on art because I will definitely try my hands on that and keep learning. Thank you Lord!
Happy Independence Day Philippines! Thank you to our heroes!