Memories come alive when we sketch, paint or create something out of it (i.e. collage, video montage). I am so thankful to witness each of your memories–celebrating the different stages of life through your art. Thankful to be part of this small community of artists who continue to inspire and encourage. I am excited to see more of you join and be part of Rekindle Memories.
Please enjoy the December stories and gallery and leave some love to the artists!
I chose my husband who is always there for me, especially during my illness. I tried sketching in pen first, but I am not as comfortable as just painting first. I have only been watercolouring for a month, and I love it.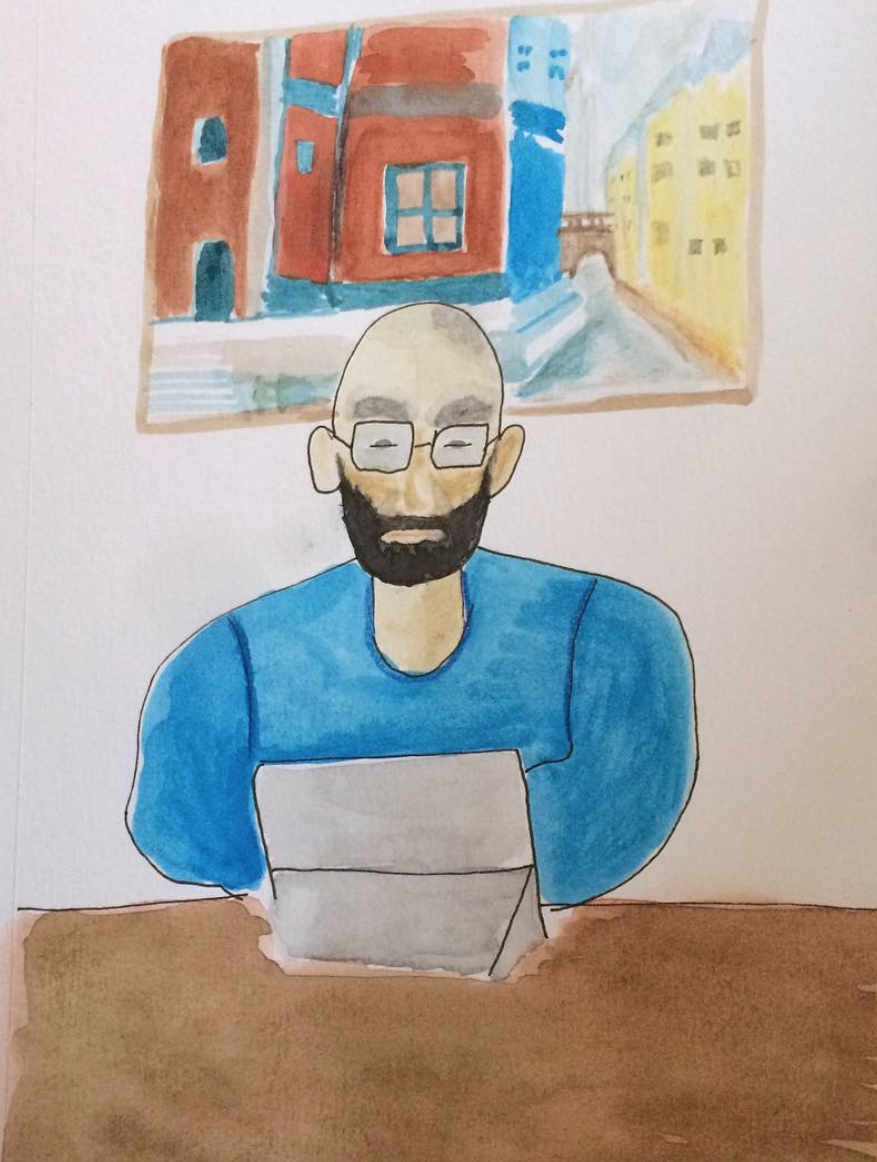 I was drawn to something in a small cabinet in the family room. My attention went to a porcelain bear that my maternal grandmother gave to me many years ago. All the memories of her came rushing back. She has been in heaven for 20 years, but I still remember! She was the sweetest, kindest woman I have ever known. So I took the time to remember her and then painted the little porcelain bank she gave to me.
It's a rare occasion that I have to give my granddaughter a ride to school now that she is in 10th grade, yesterday was one of those days and I remembered this sketch I did when she started 9th grade… time goes so quickly…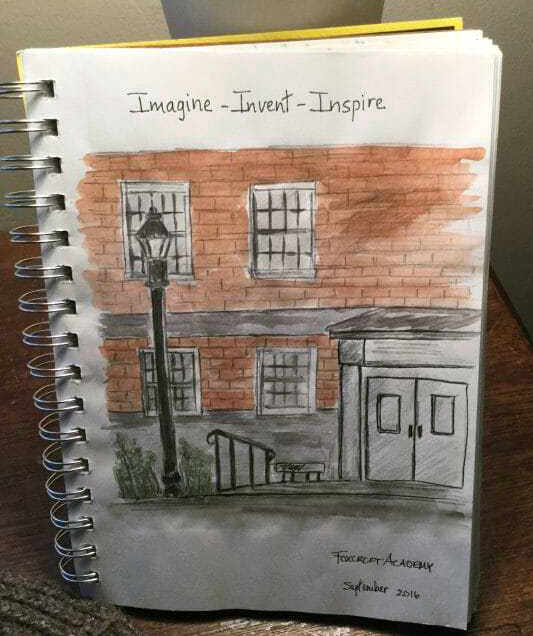 Ink and watercolor of the flowers my sister gave me for my Birthday in October.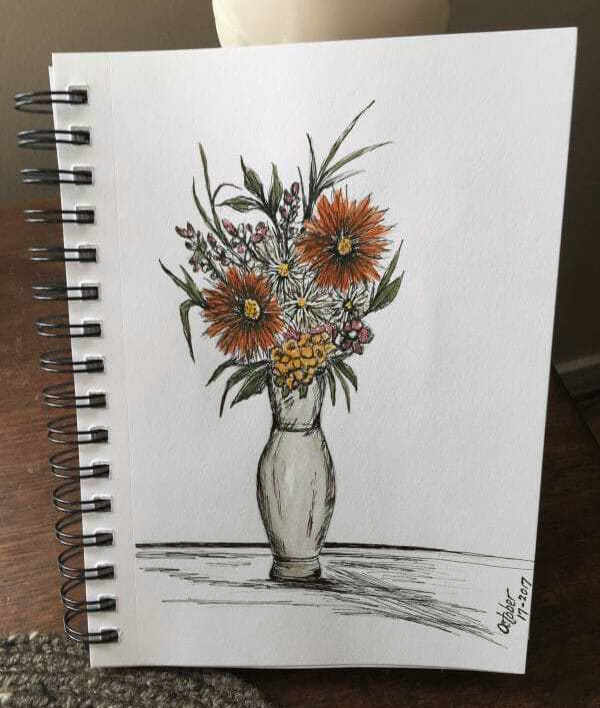 Botanical Gardens, Boothbay, Maine. My Mom, my two sisters and I went in August 2016, so much stonework and beautiful flowers and shrubs. It was a glorious sunny warm day lunch and some shopping down in the harbor.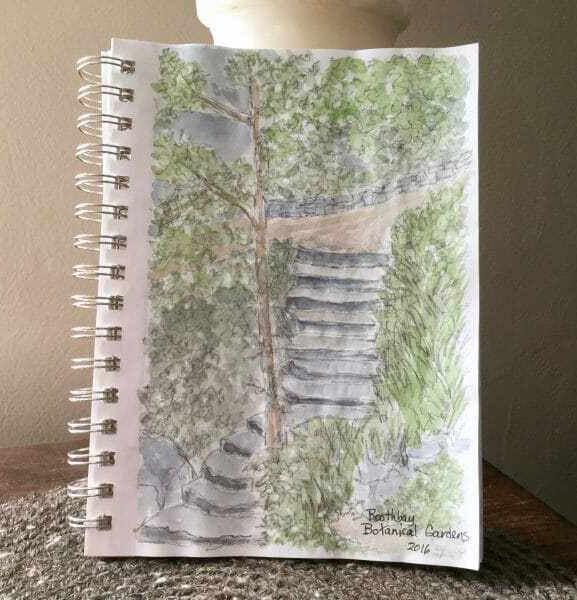 We have made many trips to Disneyworld in Florida over the years and I have many sketches in sketchbooks, so many memories here are two…
Home fires.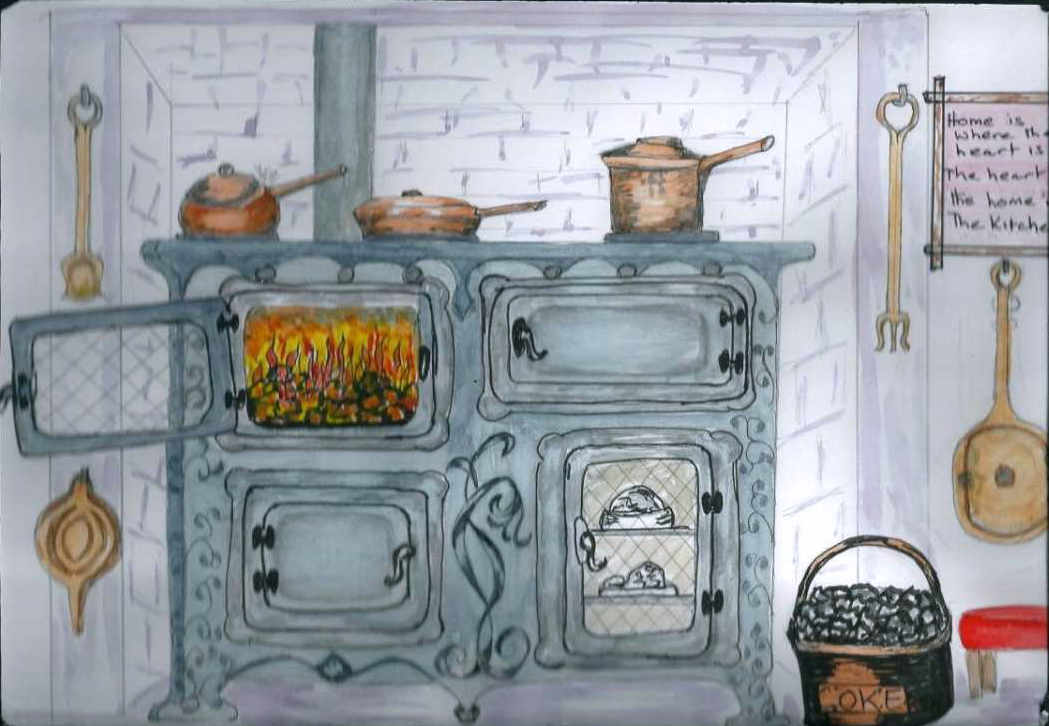 Remembering my husband's encouraging smile and kind words when he saw one of my first paintings….Feb 2017.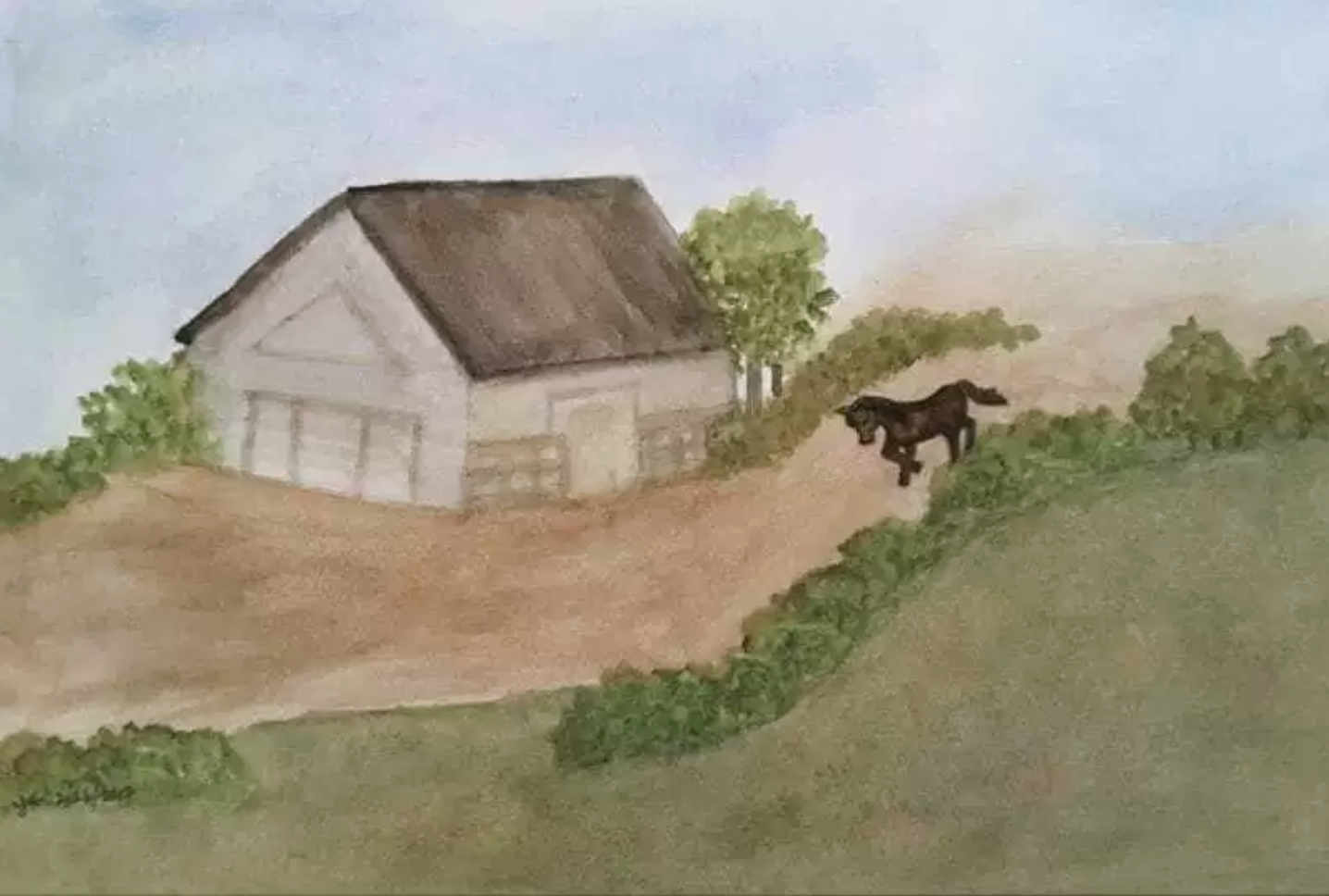 St Albans angel. Inspired by a photo by @alan.batham.images at St Albans Cathedral. When I saw this photo, in that moment, I loved the serenity and the peace that washed over me. How beautiful and colourful the photo was. This unfortunately has not done the photo justice.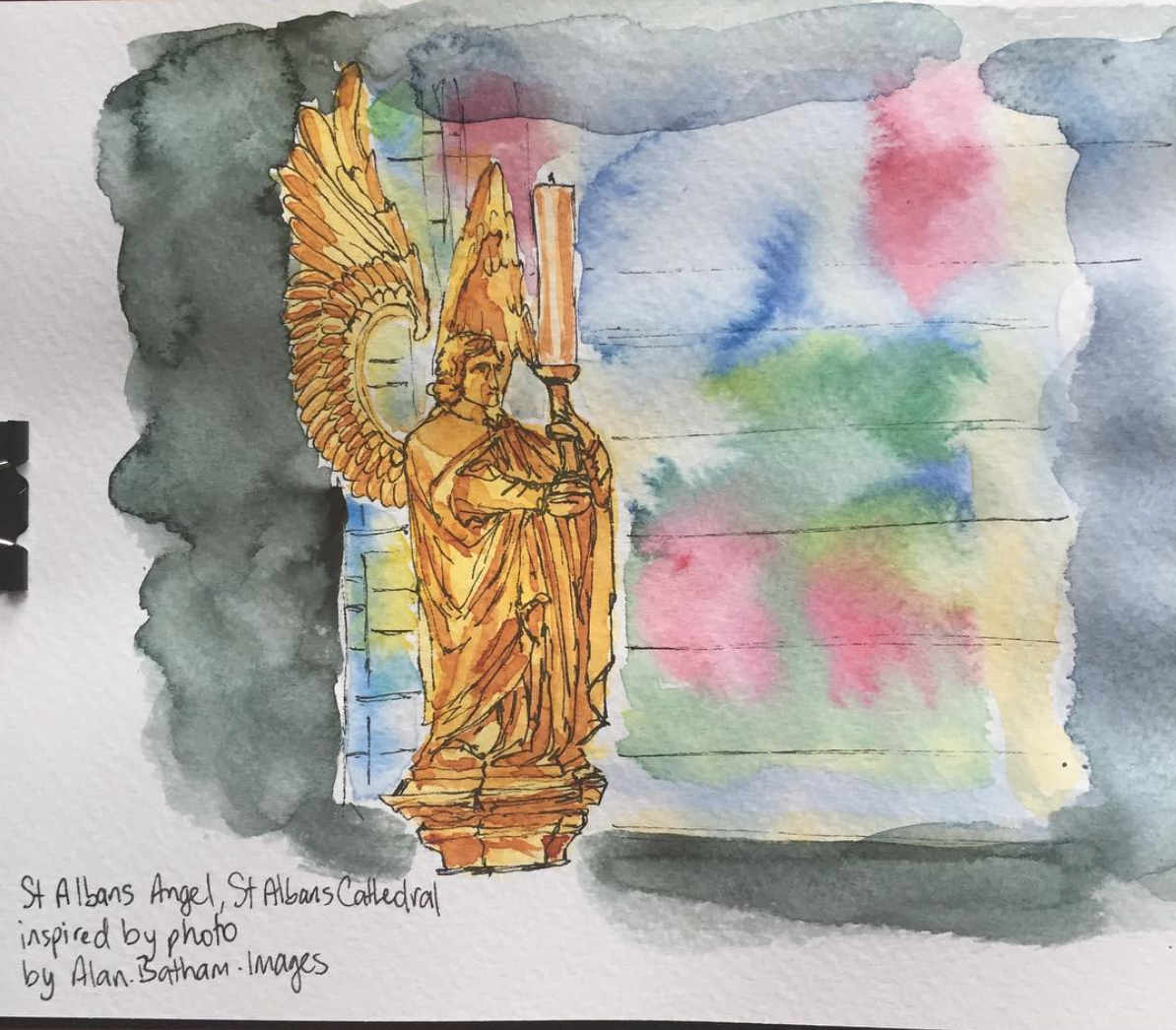 Quick lunchtime sketch. Part of where I walk outside at work, sitting on a hill overlooking a carpark.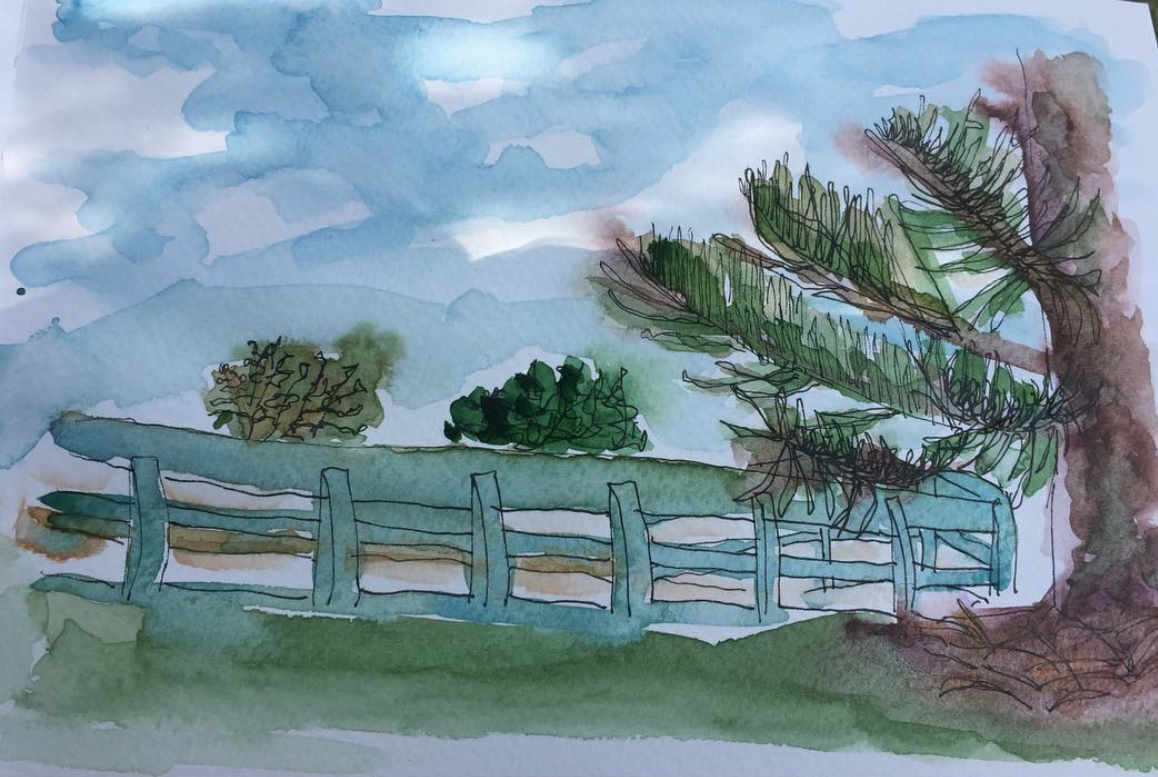 Saturday. Park run done this morning, been shopping and picked up parcels. Now spending quality time watching movies together on Saturday.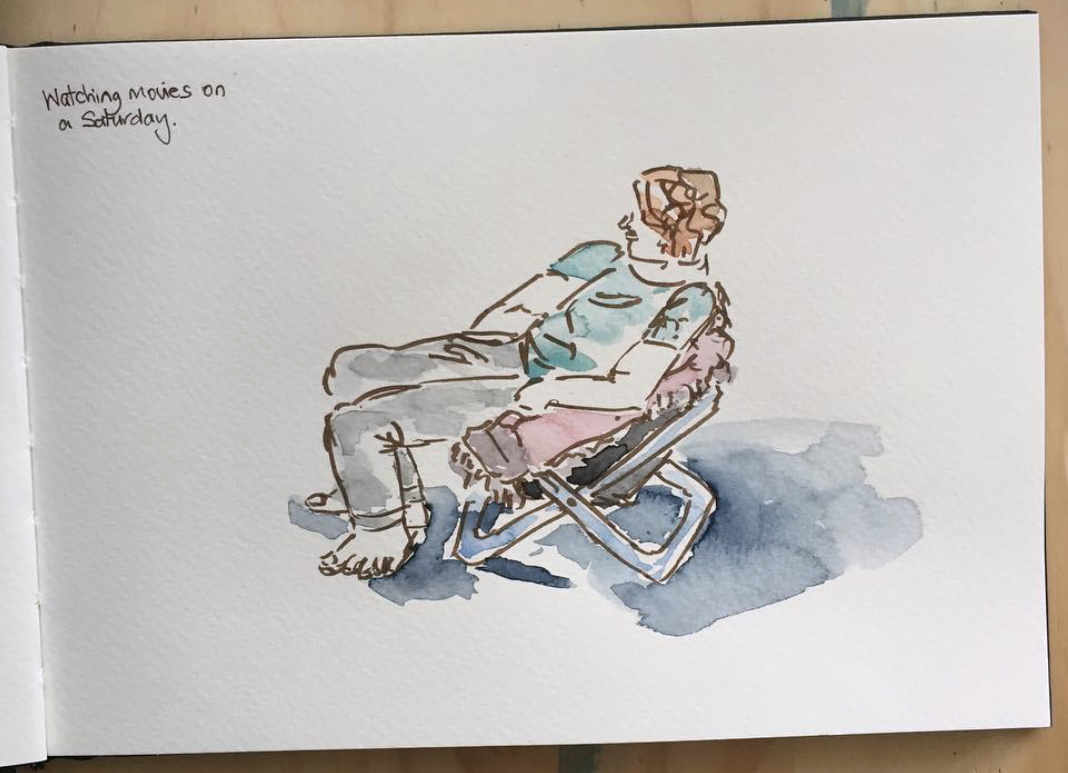 Day one: December sketch challenge. I'm choosing Christmas Traditions as my theme for the week.
Day 2: Christmas cactus. At least that what I like to call them. They bloom at Christmas time. Also called crab cactus.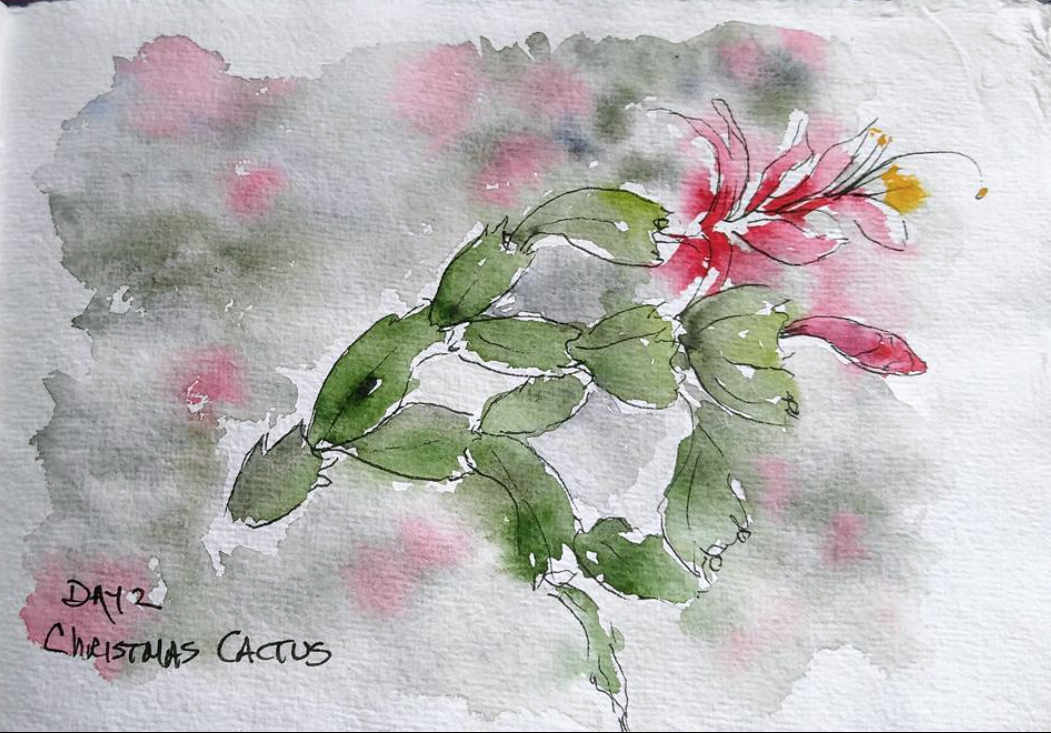 Day 3: Poinsettias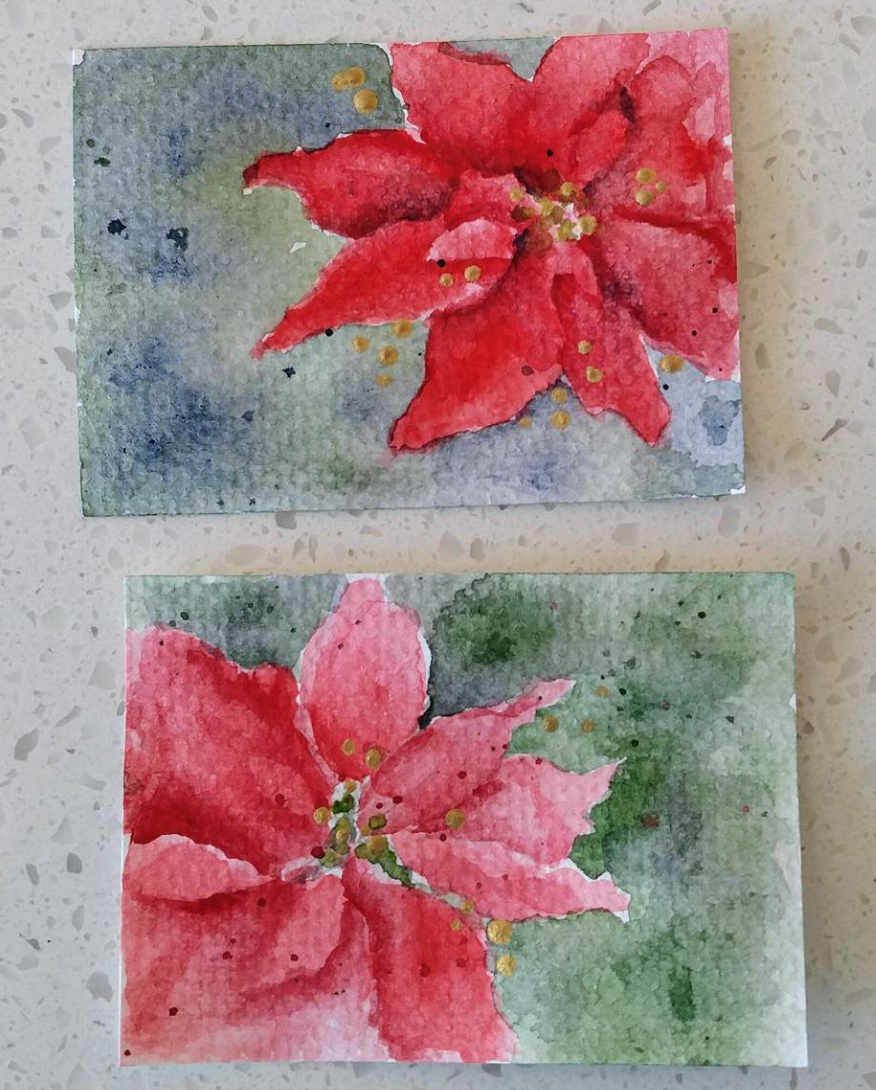 Day 4: Santa Claus. He's wearing his glasses to see who's been naughty and nice.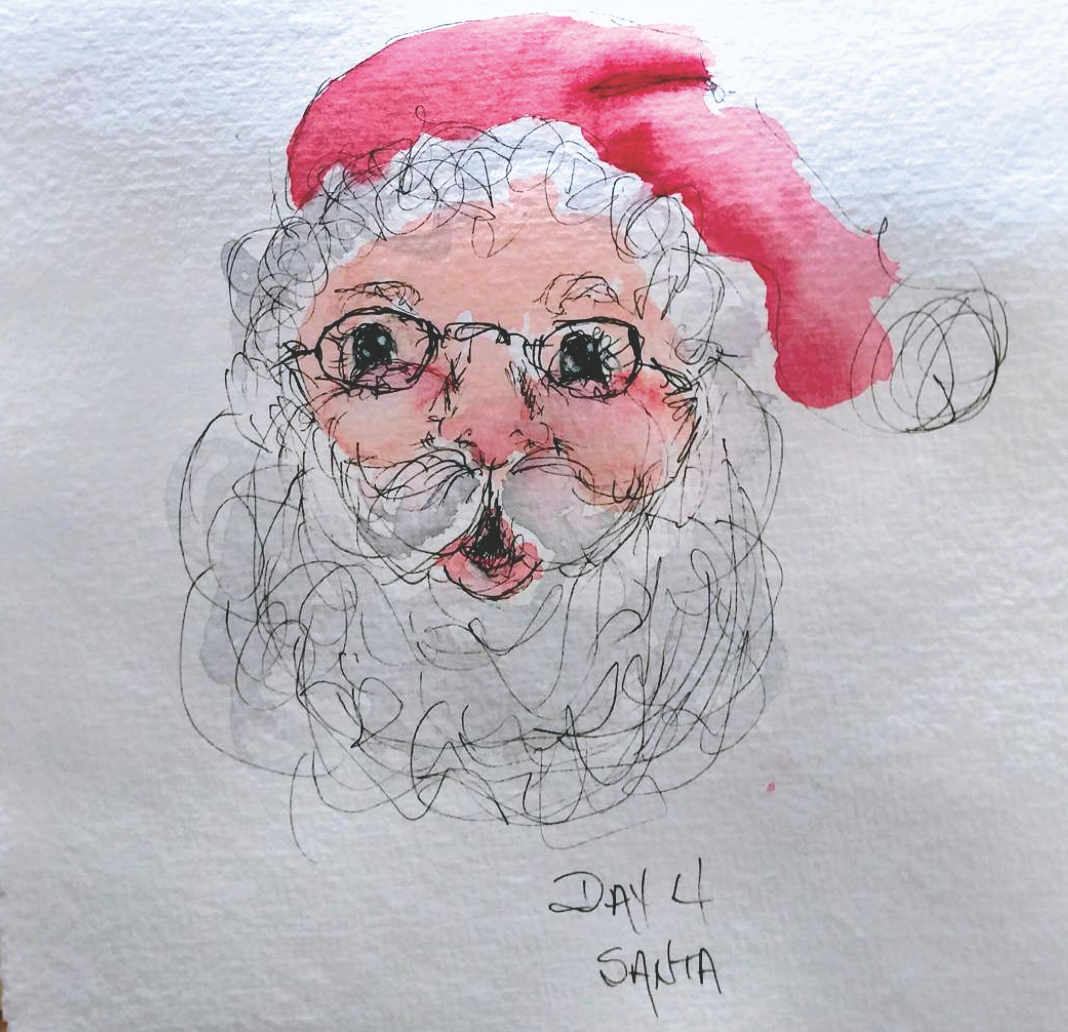 Day 5: Cooky baking time.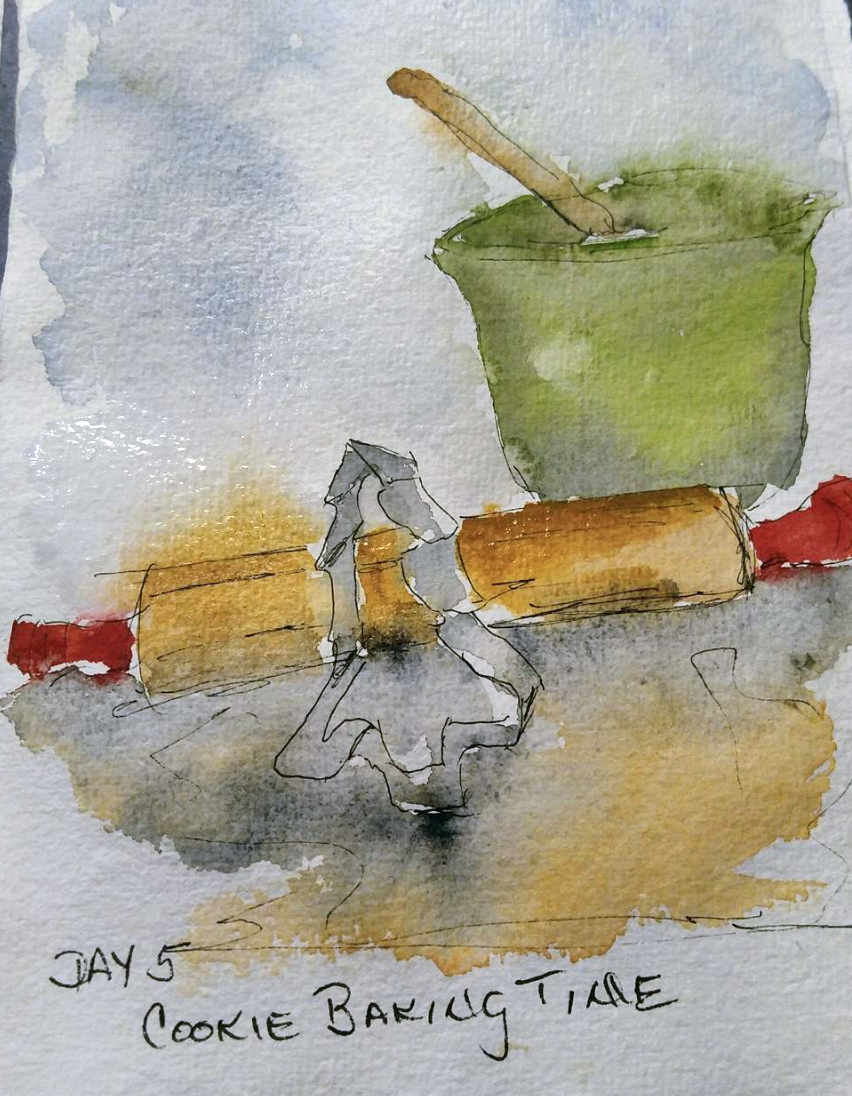 Day six: Presents by the tree.
Day 7: The reason for the season. Merry Christmas to all.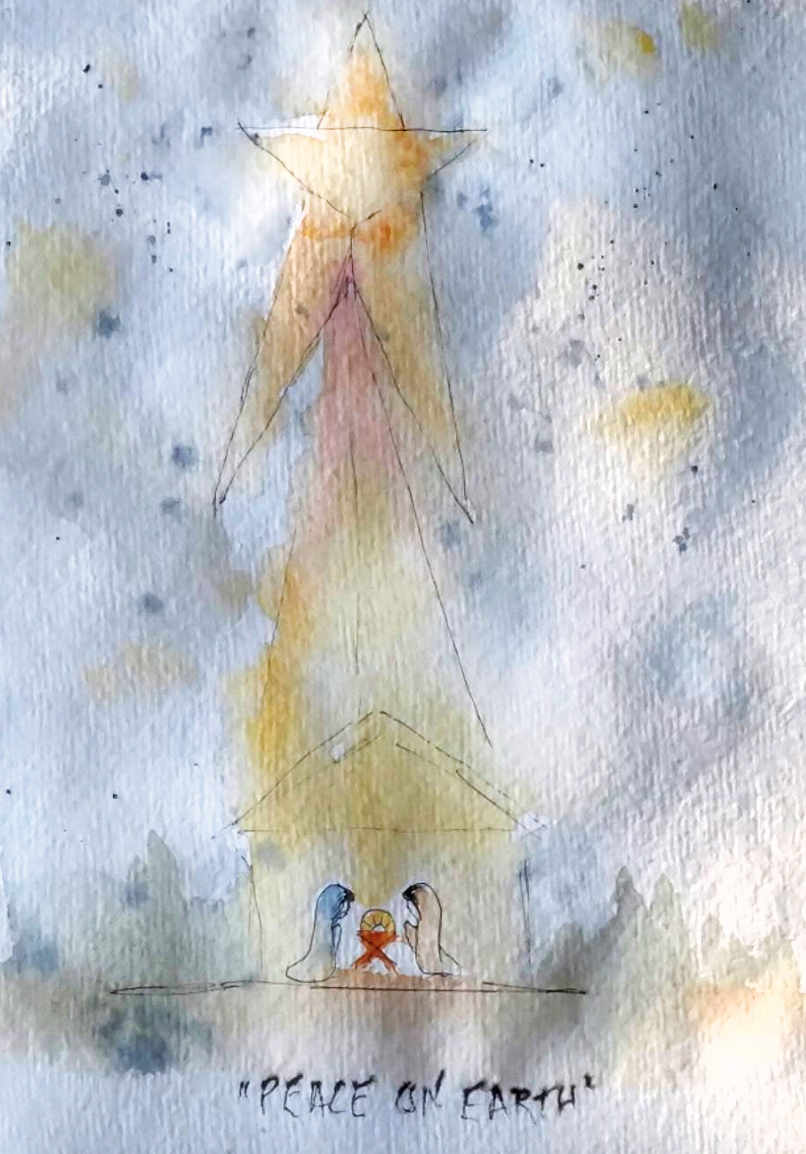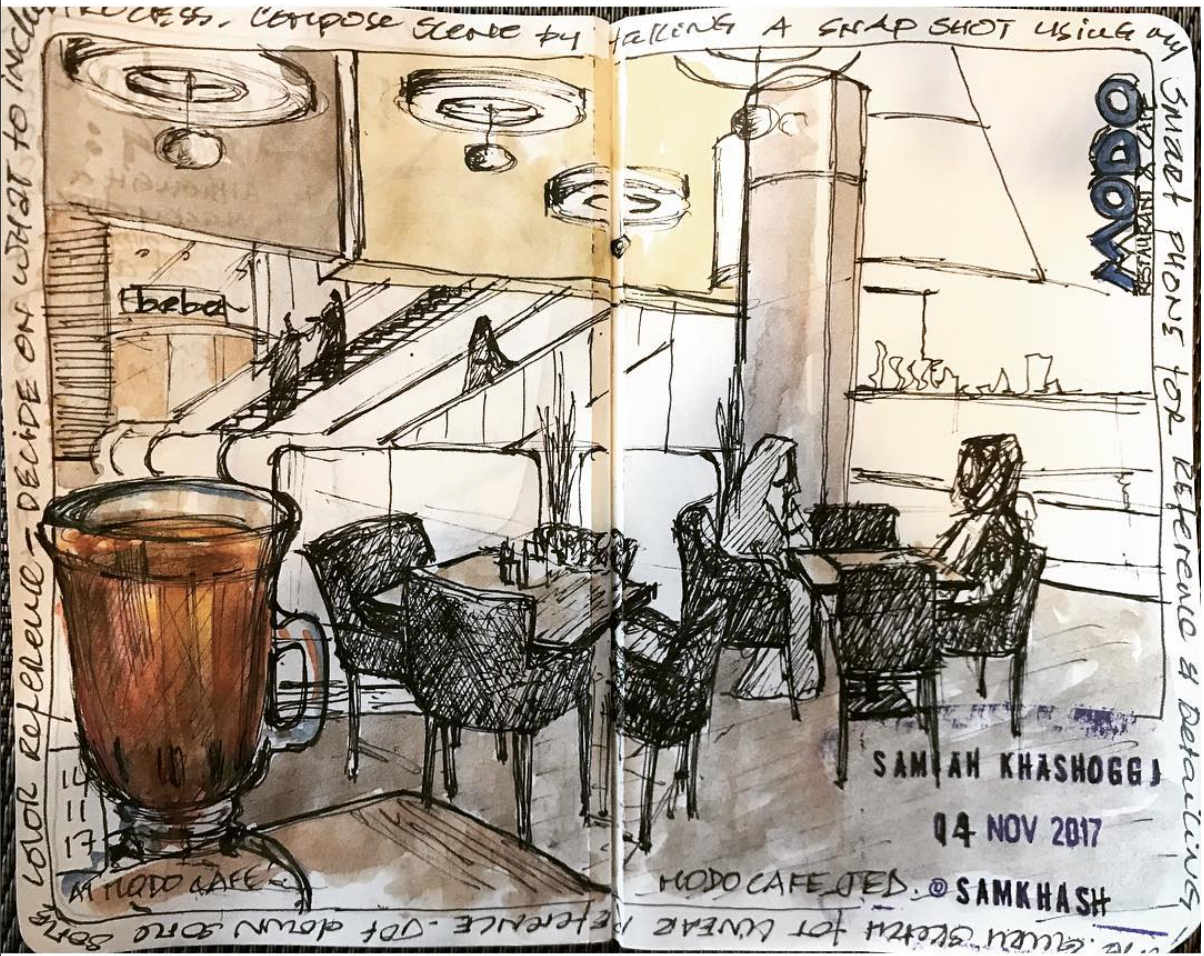 This post is in honor of my Father-in-law who passed away in 2008. One of my fondest memory of him was his ability to decorate a Christmas tree. He had a knack for it for certain. Every Christmas he would enlist one of his sons to put up the outside lights. The wire was a permanent fixture on the eaves and the boys would be handed, in order, the appropriate bulb for each socket. No monkey business and certainly the power was flowing through the line to ensure each bulb was in perfect working condition. And every year the lights went on at dusk and were turned off at dawn, and the impeccably decorated tree shown through the picture window. A gorgeous sight to behold. We miss you Dad…
At home. It's our annual ritual to visit my parents and the place I grew up as a kid. A tiny village in the lap of the dense deciduous forests of Saranda. This is an anthurium bloom in a flower pot at the backyard.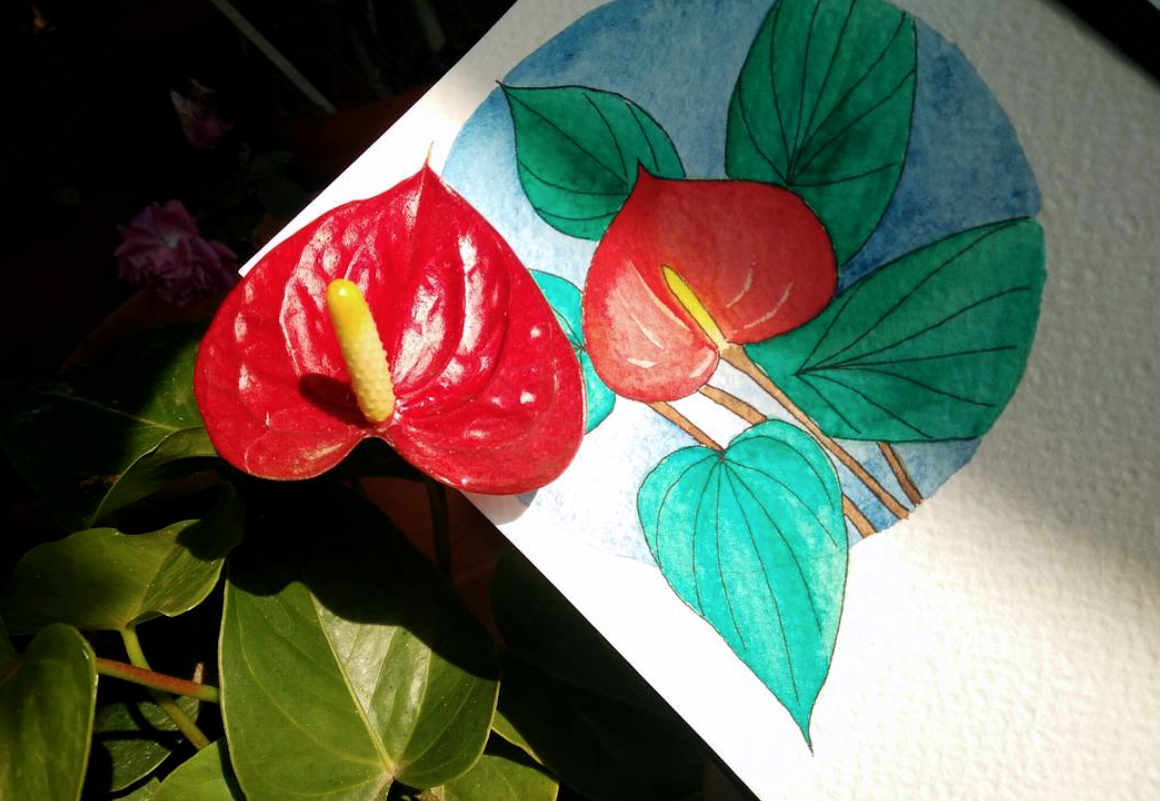 Pepper in a paint can. Mom saved this pepper for us. It's going to be our salad soon…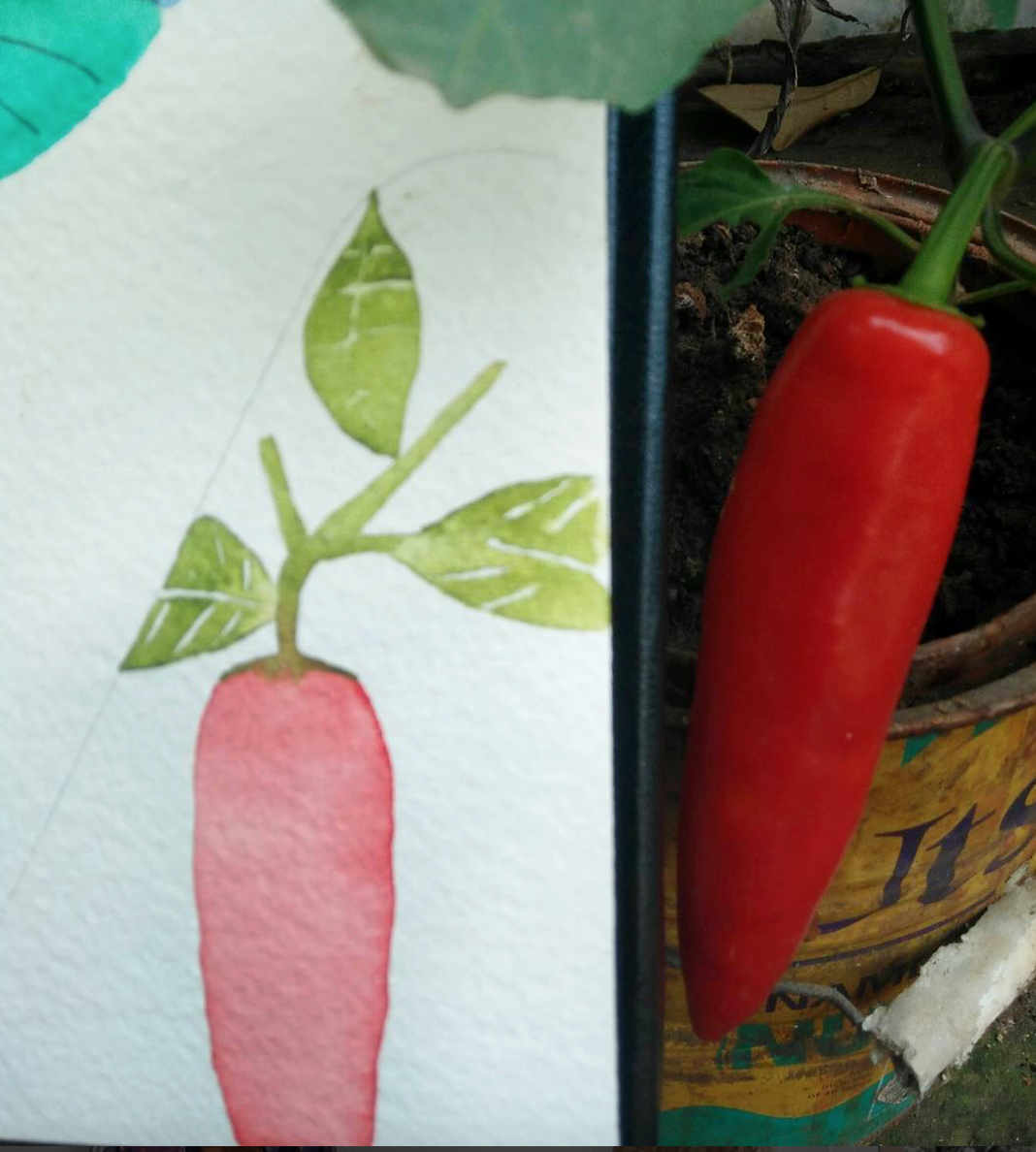 The hanging flowers. This is the one that canopies a portion of our yard at the village. I don't know the name. Since, I am home now and I am seeing these flowers, I couldn't help but draw them…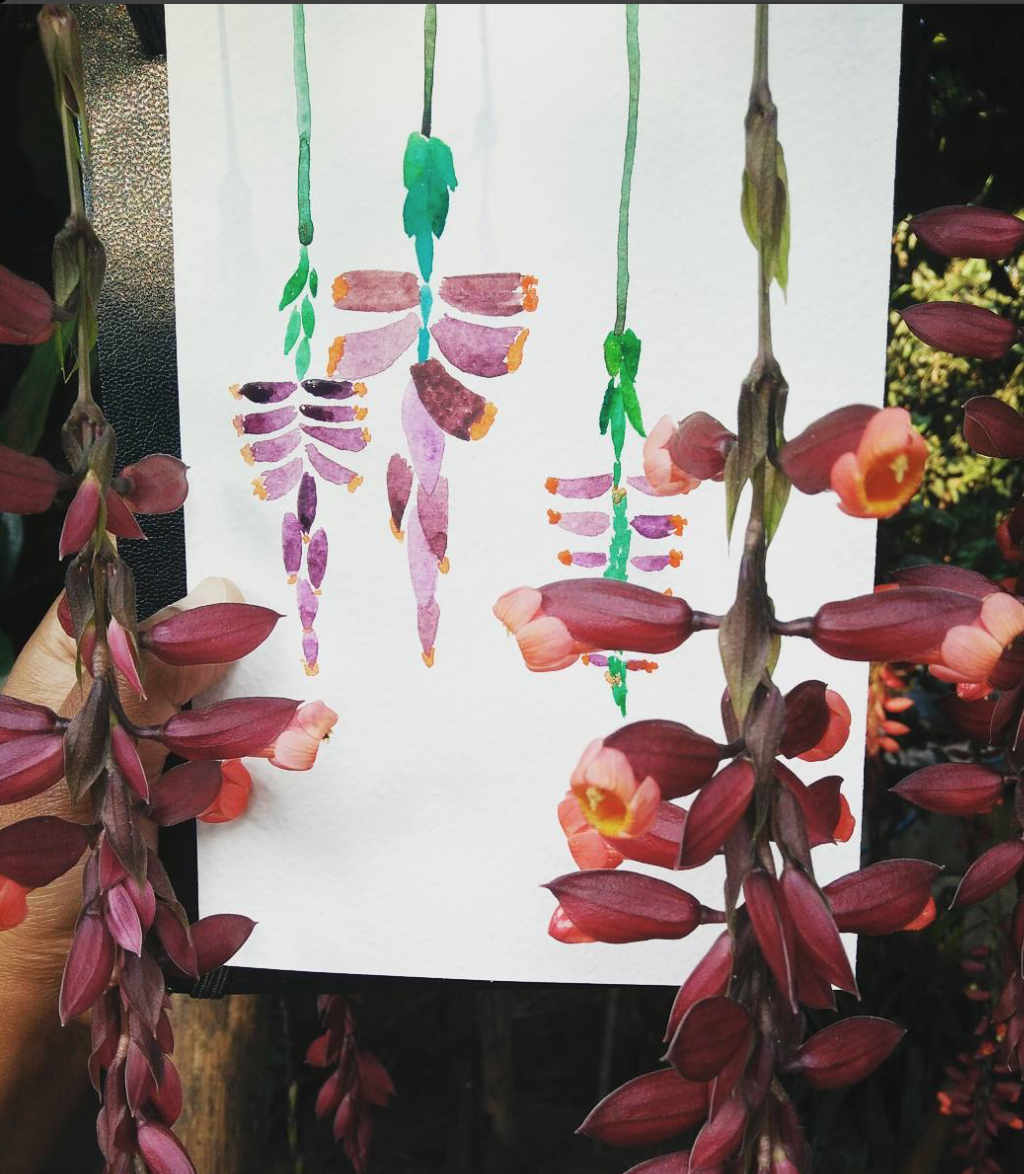 Rekindle Memories will happen again on the 1st to 7th of January. This event is about treasuring each memory (past or present) by remembering and appreciating life in all its wonder and beauty through sketching and painting wherever we are in the world.
Here's what to do:
Every first week of the month, we will all create one (or as many!) sketches/paintings of our lives that has captured our interest.
We will tag our artworks with #rekindlememories and the country where you're from (i.e. #singapore).
You can post your artwork anywhere you wish in social media. Please don't forget to use the hashtag #rekindlememories so I can easily find your work. A gallery of stories will be created to celebrate the inspiration of art made from around the world.
You are welcome to create and share sketches even if the event has already finished. If you wish to be with other Rekindle Memories artists, please join here.
PS* We are slowly growing! If you know anyone who would like to take part in this challenge, please invite them to join! :) Blessed Christmas and a Fruitful New Year to You All! God bless us all.