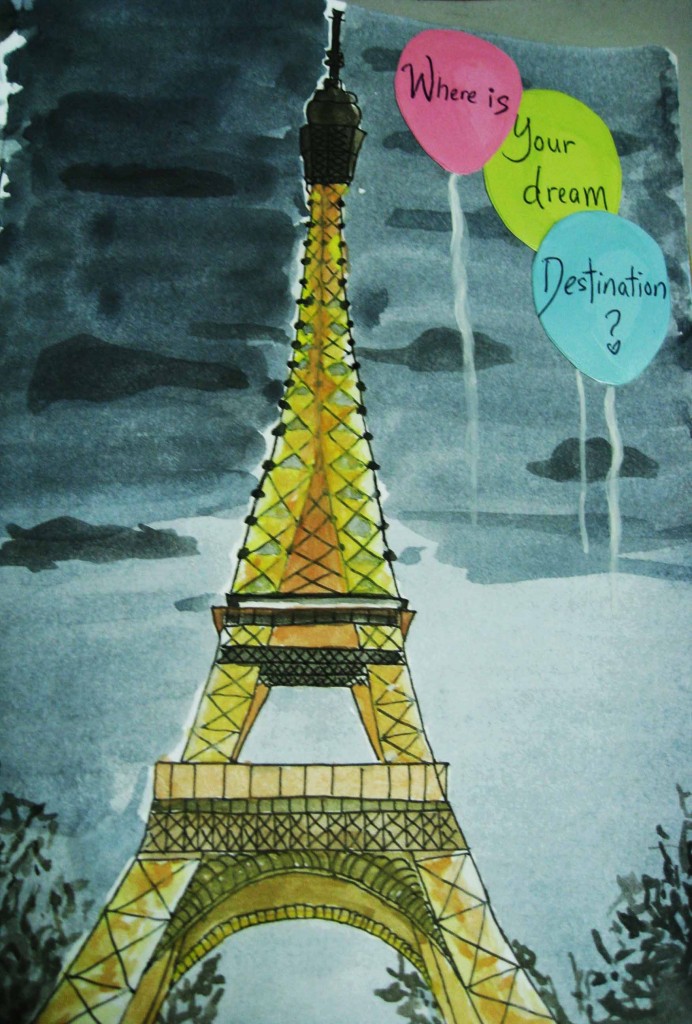 If there is one place in the world that I am crazy about, that would definitely be Paris.
Paris is music to my ears.
The Eiffel Tower is such a magnificent structure. Beautiful piece of iron.
Drawing it and making it look pretty doesn't do justice for this famous tower.
Nevertheless, I have never felt this close to Paris.
Making this watercolor art definitely bring me closer to my dream destination.
Je t'aime!
What's your dream destination?
Please join me and see what our other artists are up to at Paint Party Friday!
Have a great weekend everyone! Take care!