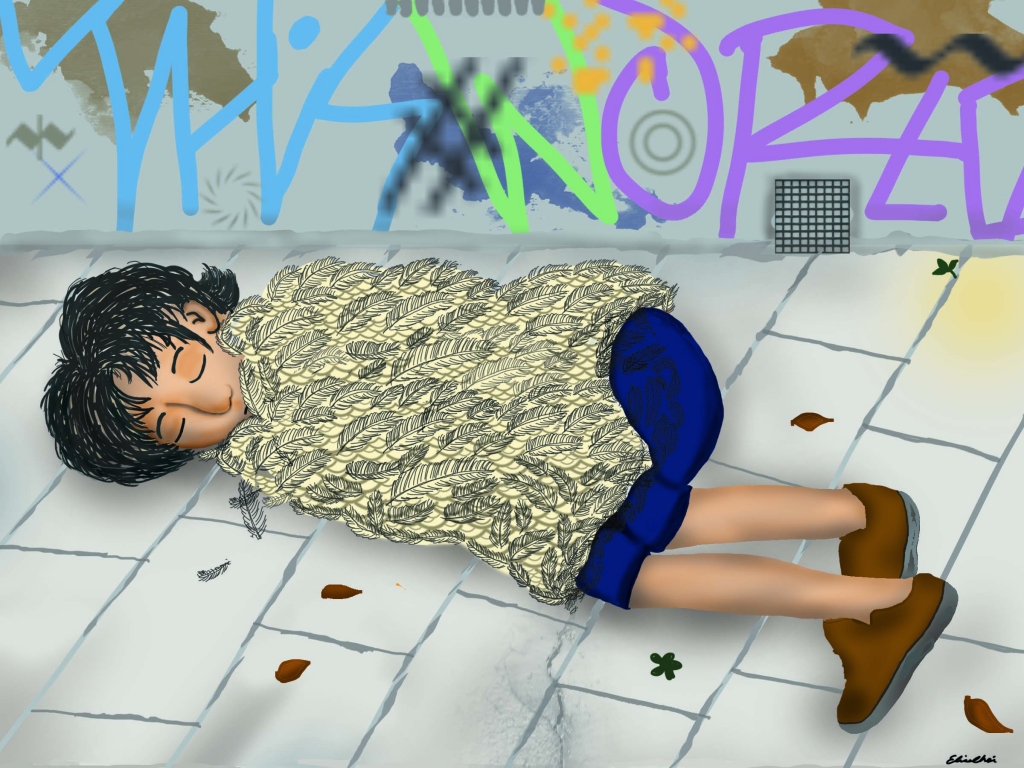 "Warmth in the Midst" Digital Painting
I am so honored to have my work featured in the front cover of Ends of the Earth last issue e-zine. I am very thankful to the editor Anna Brock for choosing me to contribute. The theme is Feathers & Fish-tales.
I did not publish any writing related to the artwork. But right now I am inspired to write a short poem that inspires it.
Someone must have heard,
The crunch and rustle of the leaves.
Someone must have felt,
The chilly wind hovering like a ghost.
Someone must have seen,
The wriggling creature in this numb gray form.
Because suddenly I feel warmth.
Like a dream,
A blanket made of feathers and fish scales.
Enveloped me like a hug.
For the first time I feel hope.
Artist Feature:http://eotezine.wordpress.com/2013/06/03/featured-artist-elisa-choi/
If you would like to read Feathers & Fish-tales issue, please send an email to ends-of-the-earth@h2m.myzen.co.uk with Feathers & Fish-tales in the subject line.