I was out all day on a Sunday. Driving lesson. Bonding with the boyfriend after a 1 week no meetup hiatus (it's that long LOL). I brought my sketchbook with me and manage to draw while we're just chilling at a cafe. Below is the leftover pieces of a Brandy Walnut Prune Cake. Very small slice.
A Mother sat one table apart from us. I adore the prints of her blouse.
For today's painting I was studying Color— a course of mastering the art of mixing colors by Dr. Betty Edwards who is also the author of the Drawing on the Right Side of the Brain (my next art book to buy).
I am totally fascinated by the complications of colors let alone mixing them. I love the color wheel too and thus painted it according to its Primary, Secondary and Tertiary Colors.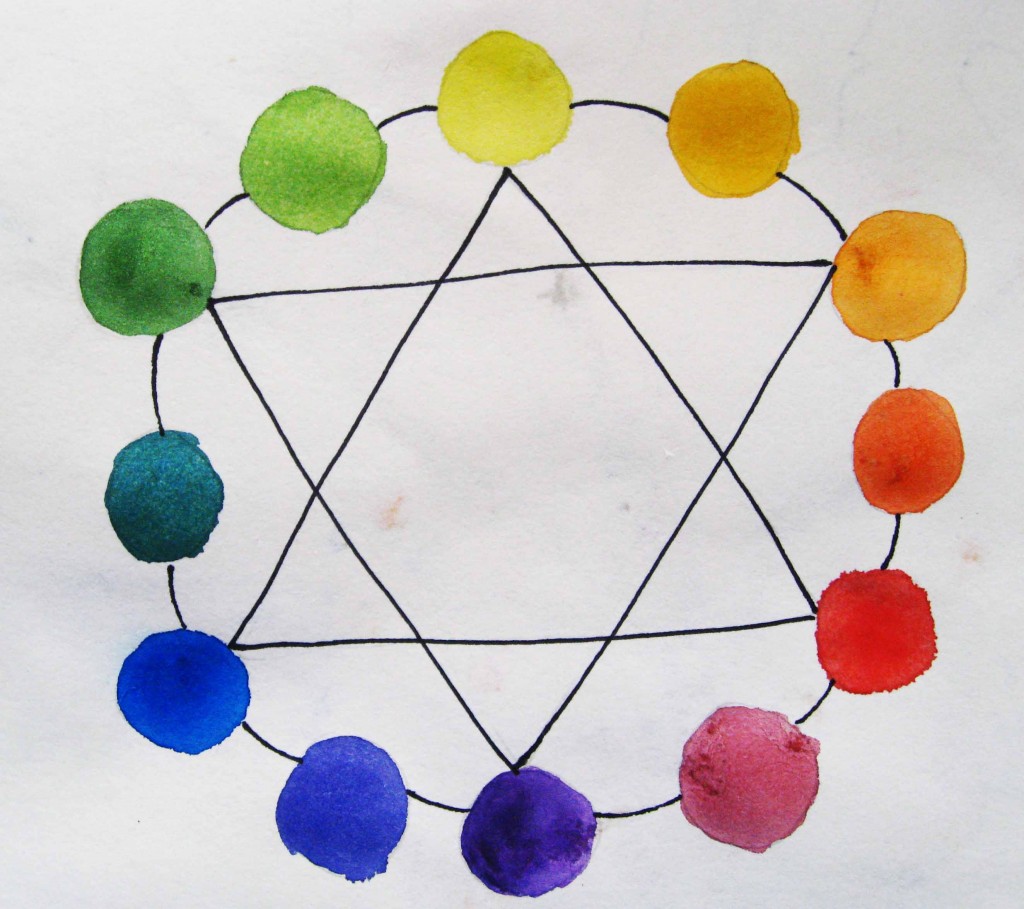 I learned that complementary colors are not actually the colors that compliment each other (contrary to what we used to know) but more on they complete and or perfect the primary colors. Two complement colors contains the complete trio of primary colors. For example the complement of Yellow is Violet (Red and Blue). The complement of Red is Green (Blue and Yellow). The complement of Blue is Orange (Red and Yellow). Amazing right?
Have a blessed week ahead everyone! :)